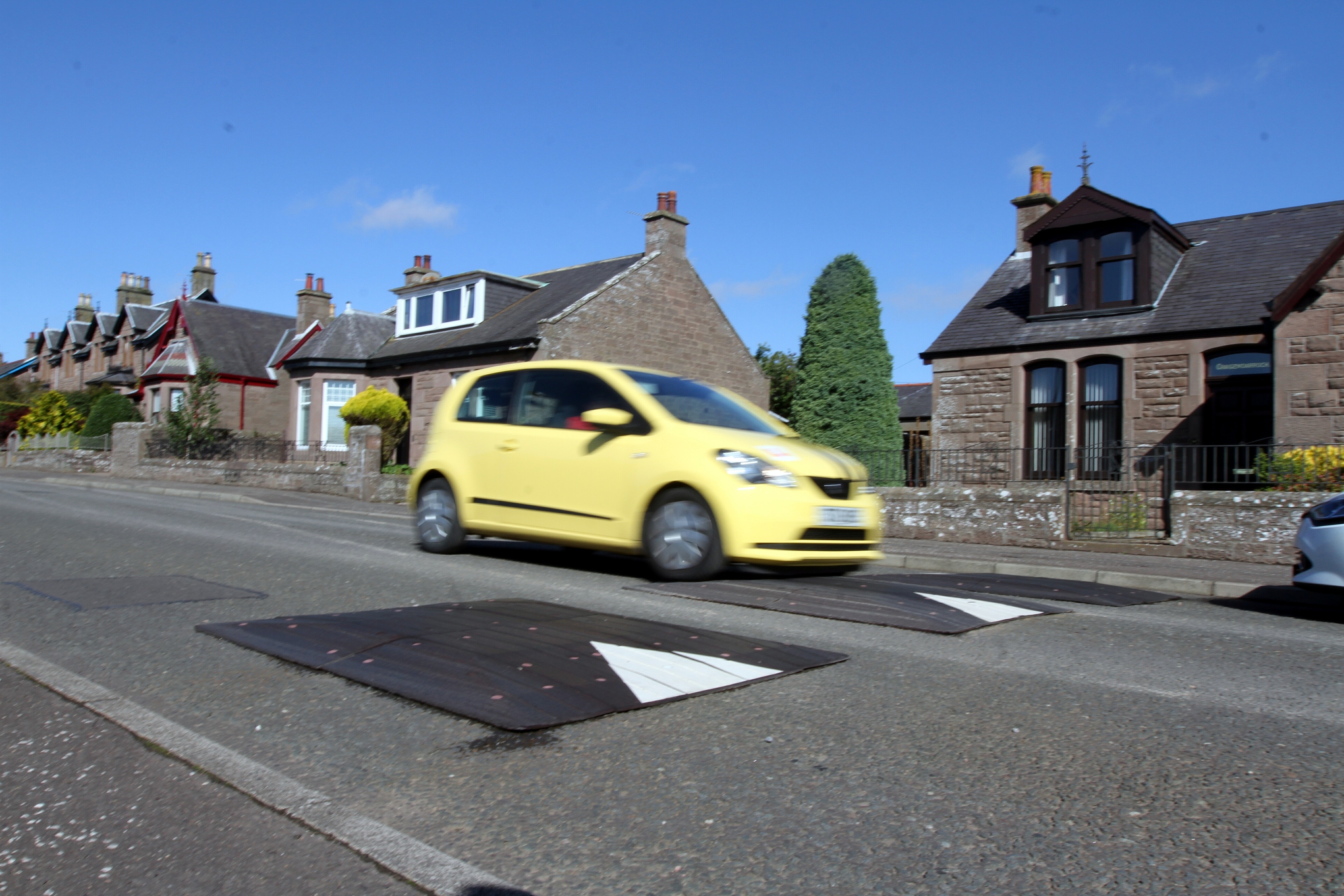 Forfar Academy parents have come under fire for continuing to clog up a town street by using the back door to the town's new £38 million community campus.
The criticism was delivered as councillors approved a formal consultation over the possible removal of Taylor Street speed humps which were put in place around a decade ago to slow down parents dropping off and picking up their kids from the now flattened secondary.
A pedestrian and cycle access from Taylor Street has been kept for the new campus, but roads chiefs said they were disappointed with the number of cars still using Taylor Street rather than the main Kirriemuir Road campus access.
Many residents have already said they would love to see the speed cushions go — claiming they have caused damage to cars — but the removal plan has divided opinion with one town councillor raising fears that the street could become a magnet for so-called boy racers.
Communities committee members approved the formal consultation, which will involve residents and a range of other interests including Forfar Community Council, the emergency services and disabled access organisations.
Technical and property services boss Ian Cochrane has also warned that the speed humps removal plan will be an all-or-nothing decision due to technical rules on spacing which would prevent the authority meeting a suggestion of only removing some of the cushions.
He said a study carried out following the opening of the new campus revealed more than 70 vehicles still using Taylor Street for drop-off and pick-up. The same study showed 470 youngsters using the street to get to and from school.
Forfar SNP councillor Lynne Devine said: "I have had a lot of concerns about boy racers around the town and if I was one of them and these were removed I would look at Taylor Street and say 'yes', because it's a long, straight street.
"We thought the traffic was going to go round to the Kirriemuir Road so it's not helpful to the residents there that it is not, and there is also a potential development which may generate even more traffic."
Fellow town Conservative councillor, Braden Davy said: "I contacted people along Taylor Street and received a large response, with the vast majority wanting to change these speed bumps.
"The regular use of these speed bumps, which are particularly steep, has caused damage to cars for many residents
"The 20mph zone will stay, but it's important all local people have a say in whether they want these speed humps to remain in place"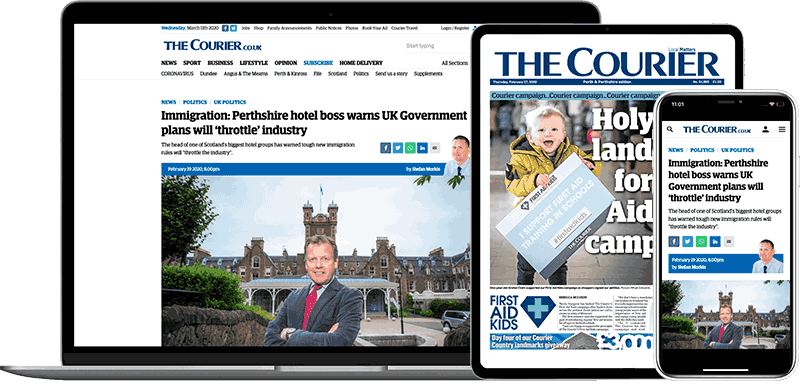 Help support quality local journalism … become a digital subscriber to The Courier
For as little as £5.99 a month you can access all of our content, including Premium articles.
Subscribe