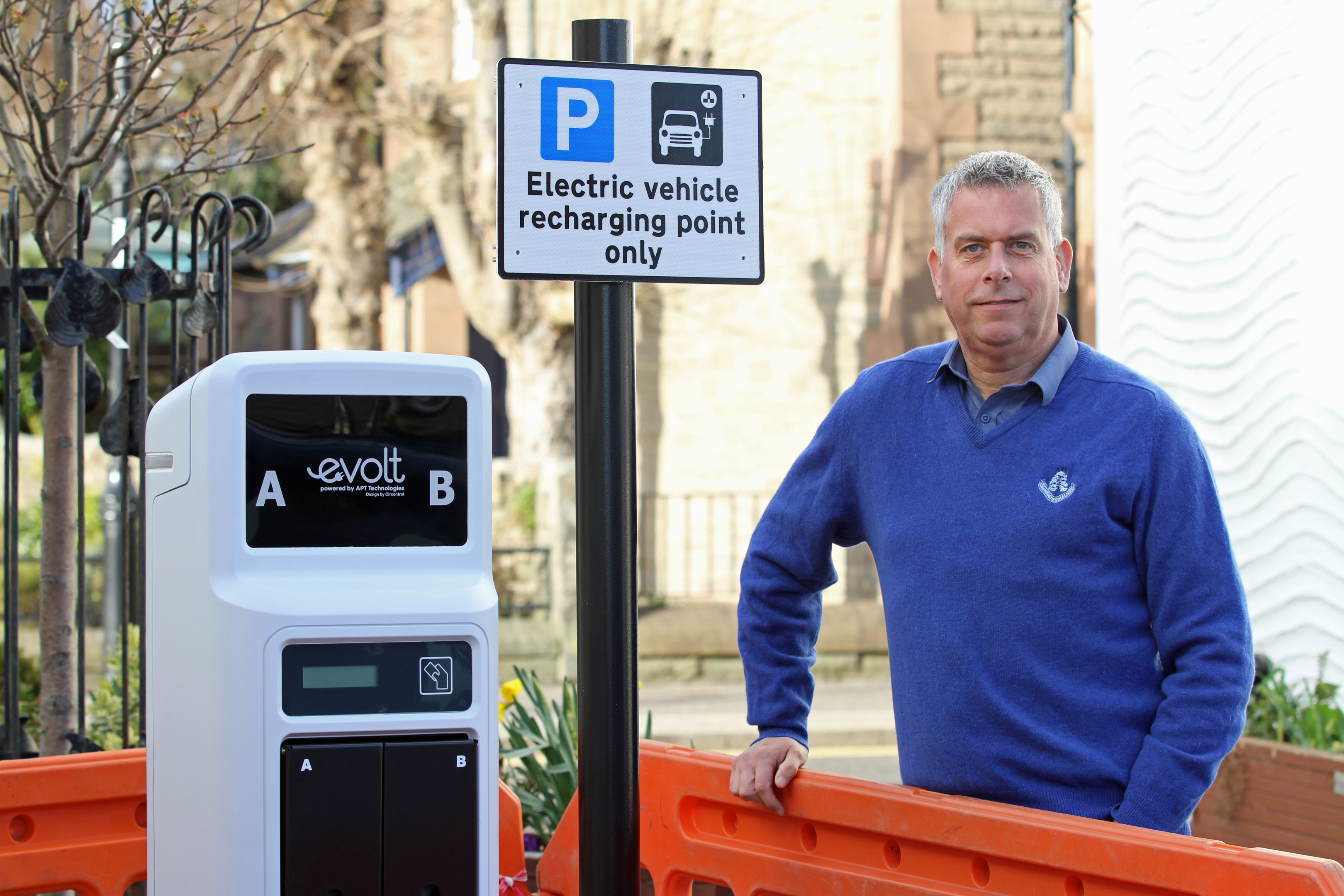 The electric car charging point in Carnoustie is expected to finally become operational next week after a lengthy delay.
Installation of the charging point started in March at the former Fairway Garage on the High Street and it had been expected it would have been operational at the start of July.
However, there has been a delay in connecting the charging point to the electricity supply.
Carnoustie councillor Brian Boyd, who has been vocal in his support of the new amenity, recently met with the suppliers on site about the delay.
He said: "The problem seems to be connecting the correct electric supply — it sounds like we need pretty powerful supply and this is where the delay has been.
"I saw recently in the news that there will be a ban of petrol and diesel cars with the move to electric cars by 2040.
"It's great to see Carnoustie's High Street ahead of the game providing the six spaces in the old petrol station that closed over 20 years ago."
The installation of the new technology had sparked an intense local debate over the lack of a filling station in Carnoustie — a facility Mr Boyd said was unlikely to ever be a realistic economic prospect for the burgh.
Mr Boyd added: "A few wished the garage would reopen as a petrol station, but, of course, this is not going to happen as it would not be financially viable. Business models change over the years.
"With the increase in drivers moving to electric cars, especially in Dundee, I hope holiday makers will come to Carnoustie for a day trip and enjoy what the town and seafront has to offer.
"With plenty of choice of cafes, shops and hotels there is plenty to do while your car is recharging."
Angus Council has not had to contribute financially to the electric charging point being installed.
The point has been made possible thanks to a £1.8m grant from the Office for Low Emission Vehicles to Dundee City Council to develop charging infrastructure both in the city and its outlying areas.
A spokeswoman for Angus Council said: "There are only minor works to complete — we're aiming for the site to be operational by the middle of next week."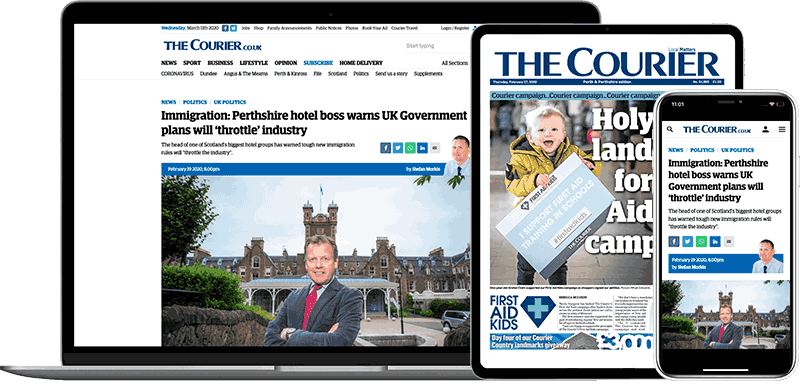 Help support quality local journalism … become a digital subscriber to The Courier
For as little as £5.99 a month you can access all of our content, including Premium articles.
Subscribe