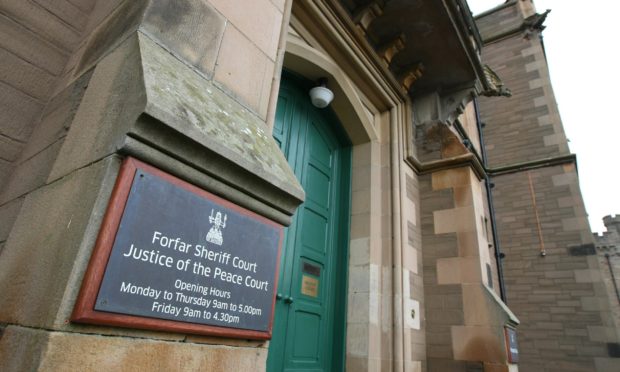 An Angus woman has escaped jail over falsely claiming more than £21,000 in benefits from Angus Council and the Department for Work and Pensions.
Natasha Stewart from Kirriemuir racked up £21,400 in housing benefit, council tax benefit and income support over the course of four years, while claiming to live alone but living with a partner.
Forfar Sheriff Court heard the 26-year-old had managed to repay £1,850 before her sentence — which saved her from a likely prison term.
Defence agent Robin Beattie said his client had been assessed as suitable for a restriction of liberty order, which would limit her movements outside of her home.
But Sheriff Gregor Murray said this was not appropriate.
He said: "You can't have a ROLO and be in charge of a five-year-old child.
"What do you do if there's a medical emergency?"
The court also heard Stewart had gone bankrupt — which does not discharge fraudulent debts.
Sheriff Murray asked the agent: "Is your client still under the delusion that the amounts are significantly cut down by her sequestration?
"Because that's very much not the case."
Mr Beattie replied in the negative.
The sheriff imposed an 18-month community payback order with 270 hours of unpaid work.
He told the accused: "You've made efforts to bring the sum down below a significant number, that's £20,000.
"Because of case law this allows me to consider sentences other than custodial ones, where one can consider a community-based sentence.
"Because of your lack of a record and your circumstances, I can do so.
"However it will be very much at the upper end of the scale."
Stewart, of Knowehead, admitted obtaining £11,519 in income support by falsely stating to the Department for Work and Pensions she lived alone when she lived with a partner in Knowehead and Knowehead Crescent between March 15 2012 and April 14 2015.
She further admitted obtaining £1,511 in housing benefit and council tax benefit in Hillhead Terrace and Knowehead between March 5 2012 and April 19 2015, making the same statements to Angus Council.
She further admitted obtaining £8,370 in housing benefit from Angus Council at all three locations between March 5 2012 and April 19 2015.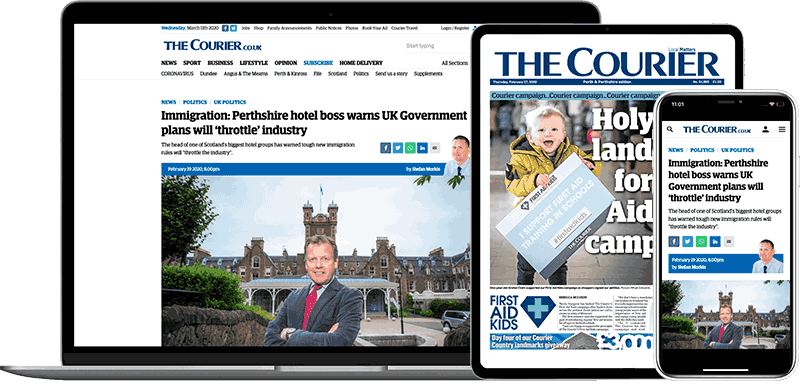 Help support quality local journalism … become a digital subscriber to The Courier
For as little as £5.99 a month you can access all of our content, including Premium articles.
Subscribe