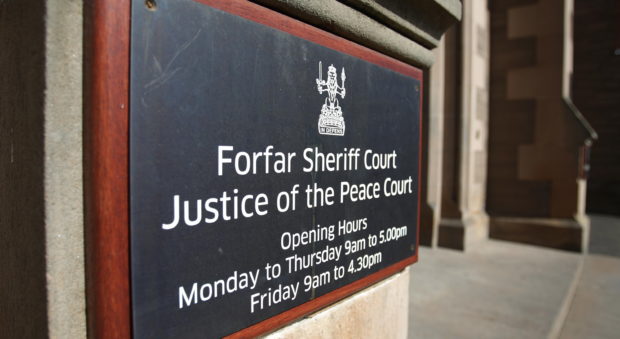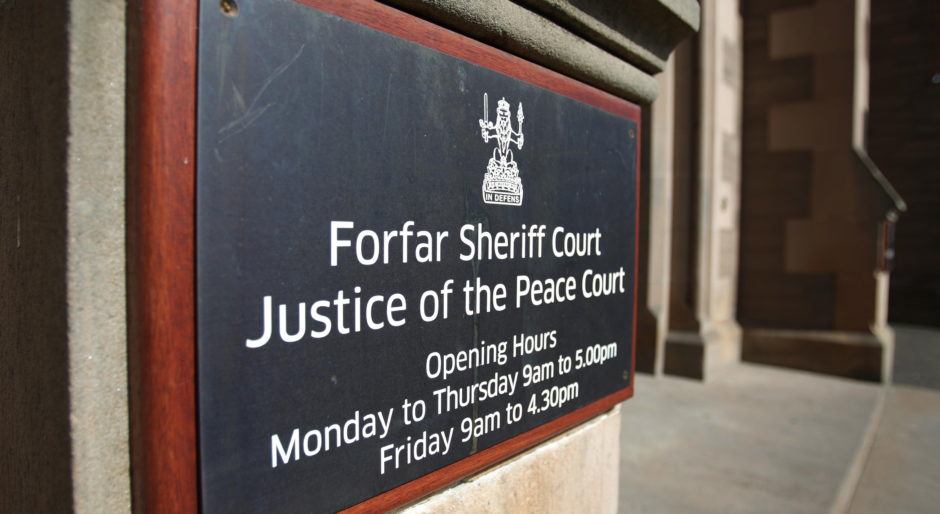 An Angus thief caught red-handed in a garage theft has been jailed after assaulting a man.
Mark Aitchison from Arbroath was caught helping himself to tools from a secured lockup in the town's Gowan Street in April this year.
After attempting to hide inside, he assaulted one of his pursuers with a set of vice grips from a nearby toolkit.
The 24-year-old was jailed for six months at Forfar Sheriff Court, despite the court hearing he was "moving in the right direction" and his partner was expecting a baby.
Depute fiscal Michael Swinney said: "At 3pm on April 21 witness Miller secured his garage and all was as normal at that time.
"That evening, witnesses Ross, Rushden, Jamieson and Fleming were drinking alcohol within the locus.
"At 3am the next day witness Ross went out to the courtyard and heard noise in the garage, and noted the door was slightly open.
"A torch was shone inside and the accused was seen trying to conceal himself. He was holding tools in his hands, one of which was a vice grip.
"He was punching out and hit witness Rushden."
Defence agent Bill Rennie said: "He does seem to be at a significant crossroads in his life.
"He is due to start college this month and there had been a significant gap in offending. In all the circumstances, he is moving in the right direction and he is suitable for a restriction of liberty order."
Sheriff Gregor Murray said: "While you are suitable for a ROLO, and suitable for community service, you've just completed one, and it hasn't had any effect on your offending.
"Because of your previous offending I have to consider a custodial sentence. You have brought this on yourself … I will take account you have pled guilty at the first opportunity."
Aitchison, of Millgate Loan, admitted breaking in to the garage occupied by Michael Miller, and stealing a pair of vice grips on April 22.
He admitted assaulting Ben Rushden, striking him on the face with the grips, to his injury.
He further admitted having a pointed article, namely a screwdriver and chisel at the same time and place.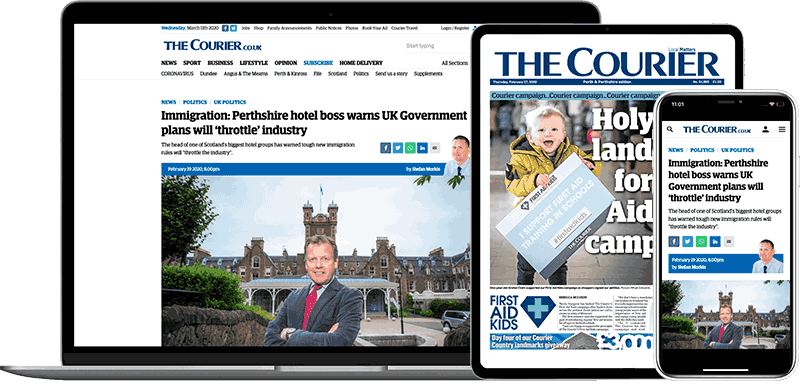 Help support quality local journalism … become a digital subscriber to The Courier
For as little as £5.99 a month you can access all of our content, including Premium articles.
Subscribe