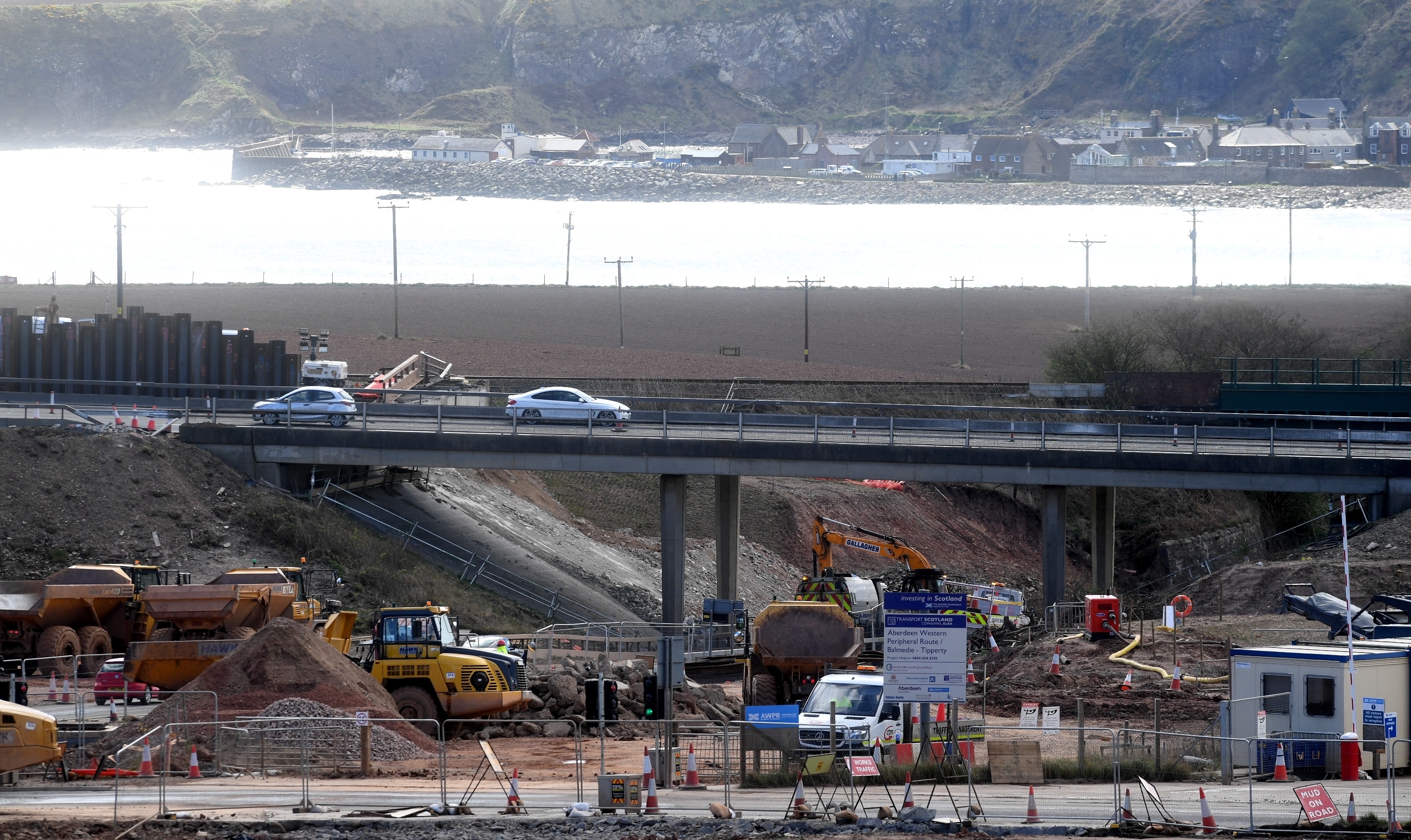 The busiest road between Aberdeen and Dundee could be reduced to just one lane both north and south during work to construct a major new road.
Transport Scotland said the current contraflow in place on the A90 at Stonehaven will be moved onto the new southbound carriageway starting on Monday, weather permitting.
In March the construction of a new grade-separated junction, part of the Aberdeen Western Peripheral Route (AWPR), got underway which required the replacement of the existing bridge carrying the road near Stonehaven.
Restrictions were then put in place limiting the route to two northbound lanes and one southbound, leading to daily build-ups of traffic stretching back for miles towards Muchalls.
The contraflow will now switch in an overnight move to the new southbound carriageway, with two lanes of traffic available northbound and southbound, as the northbound section of the A90 bridge is demolished and reconstructed.
However Transport Scotland said there is only expected to be one lane available to motorists heading in either direction whilst work to dismantle the crossing itself gets underway.
This will take place "over one weekend in the coming weeks".
The existing northbound slip road to Stonehaven and the B979 Netherley Road and the new southbound route are remaining open, but could also be "subject to periodic closures".
A Transport Scotland spokesman said: "By completing the new southbound carriageway section of the bridge, which carries the A90 over the B979, the contractor will be able to continue with the demolition and reconstruction of the northbound carriageway bridge, which is expected to take place in the coming weeks.
"The continued use of a contraflow at this location will bring road users into close proximity with workers, so we are strongly encouraging road users to apply more caution than usual when driving through or nearby this section of the A90.
"Road users should also observe the 50mph speed restriction and road signage to enhance their safety, as well as the safety of others.
"We would like to thank road users for their continued patience and support during the construction of this major infrastructure project."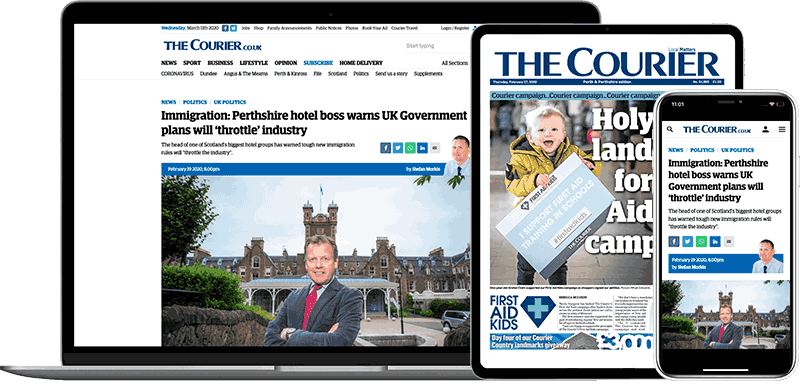 Help support quality local journalism … become a digital subscriber to The Courier
For as little as £5.99 a month you can access all of our content, including Premium articles.
Subscribe