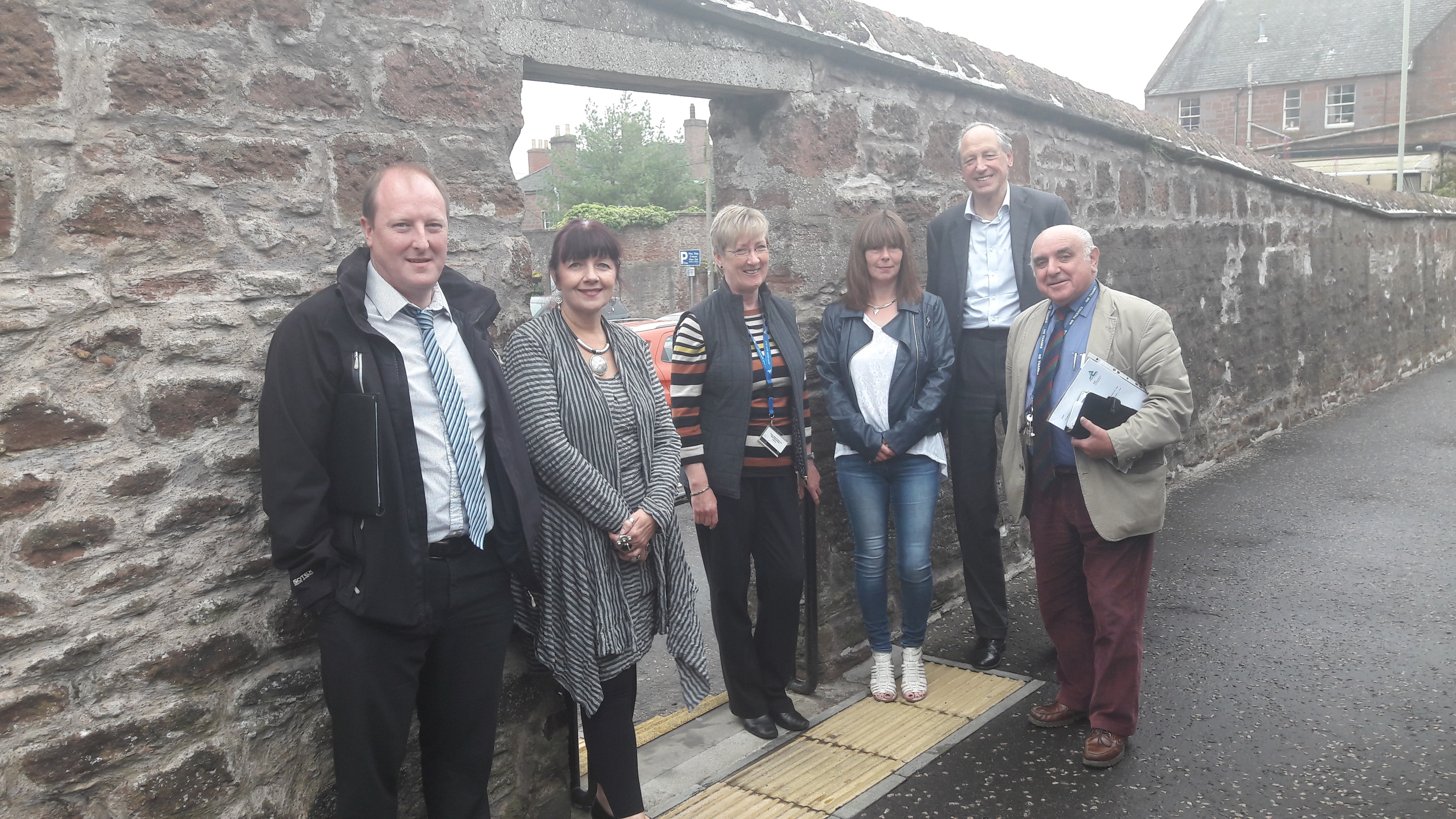 Kirriemuir's million pound-plus Conservation Area Regeneration Scheme is to be capped with an innovative project which will deliver a lasting legacy in more ways than one.
The initiative has witnessed major investment in the heart of the historic burgh, bringing disused old properties back into use and leading to others being significantly spruced up within a revamped town centre.
With the wee red town riding high on the popularity of new tourist attractions including the Bellies Brae statue to town son and AC/DC drummer Bon Scott, CARS officials have given the green light to a scheme centred on one of the town's historic closes, which will both preserve the built environment and lay the foundations for young people to develop new skills.
St Colme's Close, linking the town centre with Reform Street, is to be the setting for a new community mosaic currently being put together in a project led by Angus artist Maureen Crosbie, who created a similar public art work as part of Angus Council's Brechin flood prevention scheme.
The authority administers the CARS scheme and steering group members, including the town's three councillors, have agreed a £30,000 proposal which will see the wall of the close repaired to bring it up to scratch for the placing of the memory mural.
Under the proposed plan, a hands-on training programme will be put in place to repair the wall, with heritage construction experts leading pupils from Kirrie's Webster's High and Dundee and Angus College in the repair programme, as well as training in lime-pointing work.
CARS project officer Karen West told the steering group: "While there has been some previous repair work undertaken to the wall there are points where cement is slaistered over the face of the stone and does not provide a good example of traditional repair or workmanship.
"The project fits well with the CARS outcomes and can be delivered within the overall project timescales," she added.
Councillor Julie Bell said: "This sounds really exciting and that would be a superb way to use the funds remaining in the project."