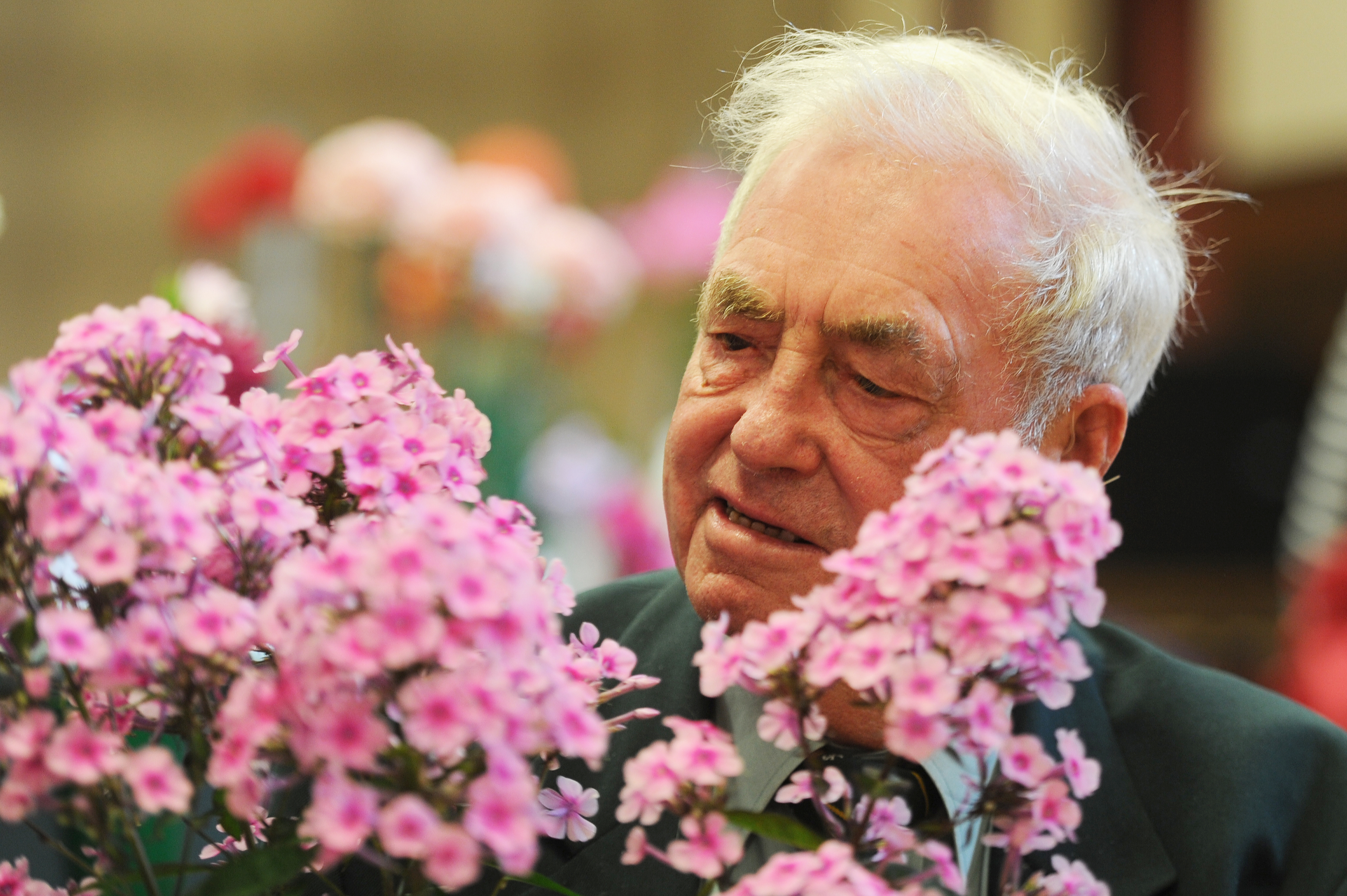 Forfar Horticultural Society began its 118th annual flower show and exhibition in the town's Reid Hall on Friday.
Trophies will be presented on Saturday at 4pm and the hall is open to the public from 10am to 5pm.
Society chairman Les Craib said it has presented awards every year outside of both world wars, and was established in 1892.
This is his last year as chairman, having headed up the committee since 1981.
"The standard of competition has been high and pot plants and vegetables have been outstanding this year," he said.
"There aren't many chrysanthemum growers now in the area and there were not many roses because of the weather, but they will bounce back next year."
The full results were as follows, Forfar unless noted:
Banksian Medal – David Nelson, Forfar's Pride Trophy, Dewar Duncan Trophy – Dave Robbie, Garland Silver Cup, Grant Silver Cup, Cream of the Barley Trophy, Forfar Top Vase, Burgess Silver Cup, Colonel David Mason Mcfarlane Memorial Trophy, Braid Silver Cup, George Scott Silver Cup – AP Child, Dundee; Jean and Allan Sturrock Memorial Trophy – Arthur Lawrence, Alyth; Ruby and Alex Bruce Memorial Trophy – Robert Todd, Lady Hope Silver Cup, James Alexander Memorial Rosebowl – George Bruce, Kirriemuir; Charles F Nicoll Silver Rosebowl, Meldrum Cup – Alex Dunlop, Blairgowrie.
Irvine Silver Cup – Bert Walker, Alyth;  Dispatch Rosebowl – Leslie Craib; Fyfe Jamieson Silver Cup – WA Ainsworth, Arbroath; McKinnon Silver Cup, Garden News Shield – James Ewing, Hourie Silver Cup, Forfar Top Tray, Forfar Four Vegetable Tray – Ian Craib; Lawrence Silver Cup, Findlay Cup, James Duncan Memorial Trophy – David Nelson; A&A Souter Cup, Maxwell Nelson Shield – Dave Robbie; Society Rosebowl – Colin Robertson; National Vegetable Society Medal – Robin de Veres; Kerr Silver Cup – James Robertson, Town Council Cup, Mrs W Smith & Mrs MacMillan-Douglas Silver Salver, Kathleen Nelson Memorial Trophy – Joy Reid, Alyth; Mrs M Smith Shield – Janet Rougvie, Burrelton; Maxwell Nicoll Trophy – Christine Bailey, Mrs Mary Anderson Memorial Cup – Ethel Soutar; Lloyd Evans Challenge Cup, Mrs FR Fotheringham Silver Salver – Mairi Alexander; Mrs SR Irvine Trophy, Mrs V Callander Silver Cup – Ann Scotland; M Gibson Silver Cup – Isla Greenhowe, Society Rosebowl – Heather Greenhowe.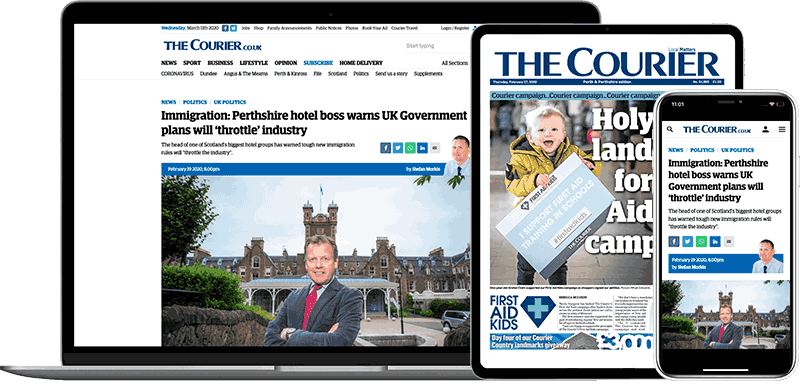 Help support quality local journalism … become a digital subscriber to The Courier
For as little as £5.99 a month you can access all of our content, including Premium articles.
Subscribe