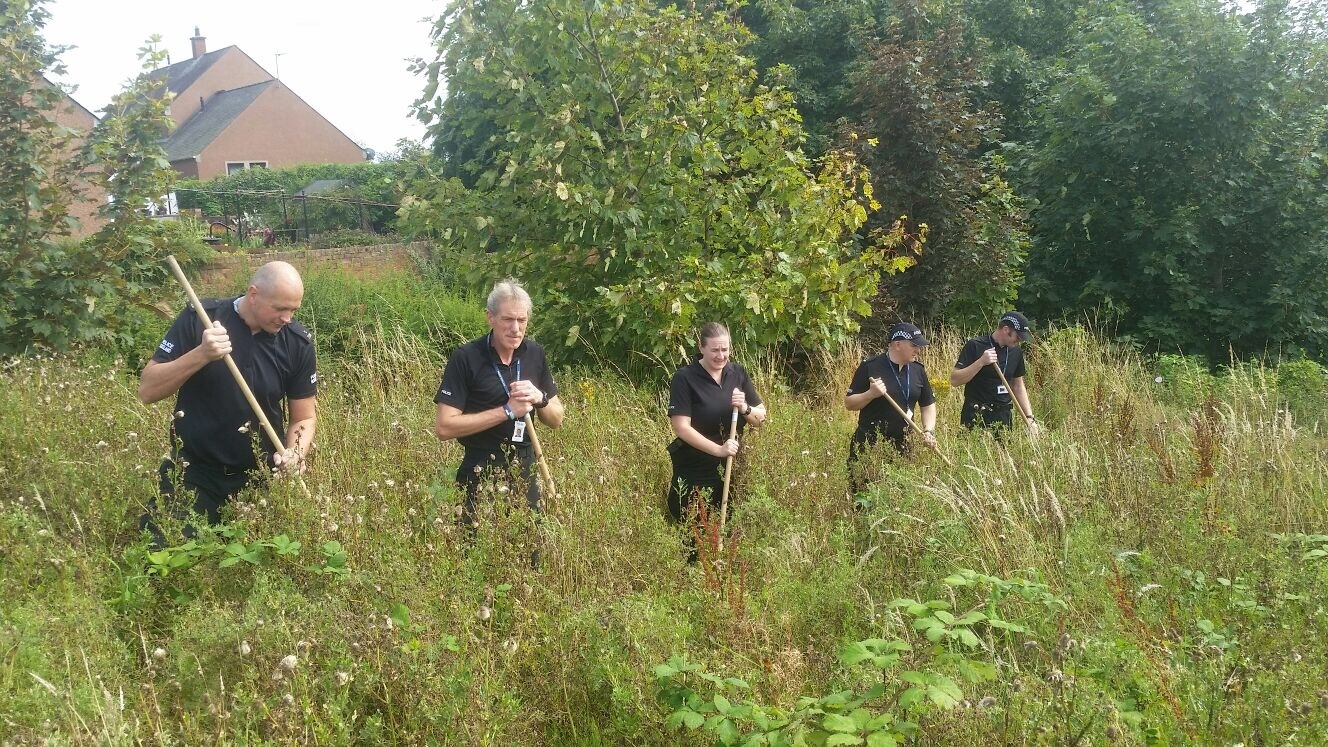 The mum of missing Dundee man Anthony Kelbie said she has a gut feeling her son is dead.
However, Carole Kelbie, 69, from Brechin, is still clinging to the vain hope that he may be found alive.
It came as specialist teams swept the river just a few hundred yards from her home in the town's Middleton Park on Monday.
A police helicopter was also assisting with the operation while police used sticks to search the undergrowth along the South Esk River and the A933 Brechin to Arbroath Road.
"I've got a gut feeling that something tragic has happened to him," she said.
"I've never been out of touch with him for this long before — if he could have called then he would have done.
"I have to cling to some hope that he'll be found but I can't help fearing the worst.
"We just need to find him to get closure because we've absolutely no idea where he is."
A sighting of a man matching Mr Kelbie's description at Forfar Loch which was reported to police has now been dismissed with the attention firmly focused on Brechin.
Mrs Kelbie said she wouldn't have got through the past week if it hadn't been for the local community's support.
She also praised the efforts of police who spoke to over 100 people over the weekend in relation to her son's disappearance.
The 48-year-old went out to buy a lighter on August 19 — just hours after being treated in hospital for a bang on the head — and he hasn't been seen since.
He suffered noticeable cuts to the side of his head and a lump and cut on his forehead after falling at Seagate Bus Station in Dundee.
Mrs Kelbie said: "He was obviously still disorientated after being discharged from the hospital.
"He came in and sat down and had to ask me if he was in Brechin.
"He couldn't get a light and said he was going to go to the shop for a lighter and a bottle of Lucozade and then come back and go to bed because his head was really sore.
"The last thing he said was, 'I won't be long' and I remember thinking, 'Don't go' but he's a 48-year-old man.
"He doesn't have a mobile phone but he's always been in touch with me — especially since my husband died two years ago.
"Anthony left with the £3 I gave him and the clothes on his back — he even left the day ticket he had for the bus."
Inspector Alice Coventry made an appeal to motorists who were driving along the Brechin to Arbroath Road, A933, between 9.30pm and 11pm on Saturday August 19 and who may have seen someone matching Anthony's description to get in touch.
She said: "Also, if you have a dash cam and were in the area at the relevant times, we would really like to hear from you."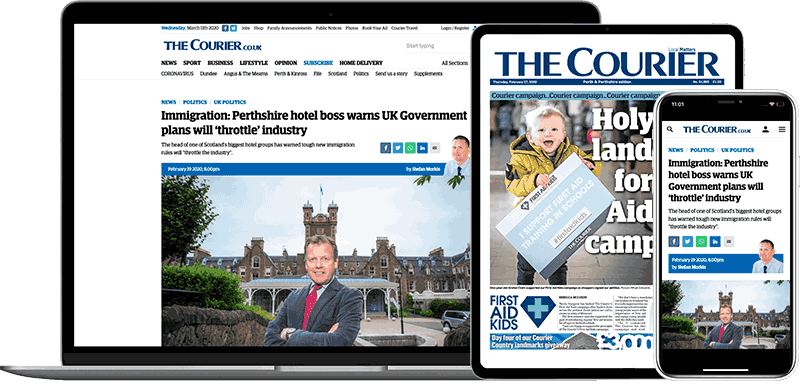 Help support quality local journalism … become a digital subscriber to The Courier
For as little as £5.99 a month you can access all of our content, including Premium articles.
Subscribe