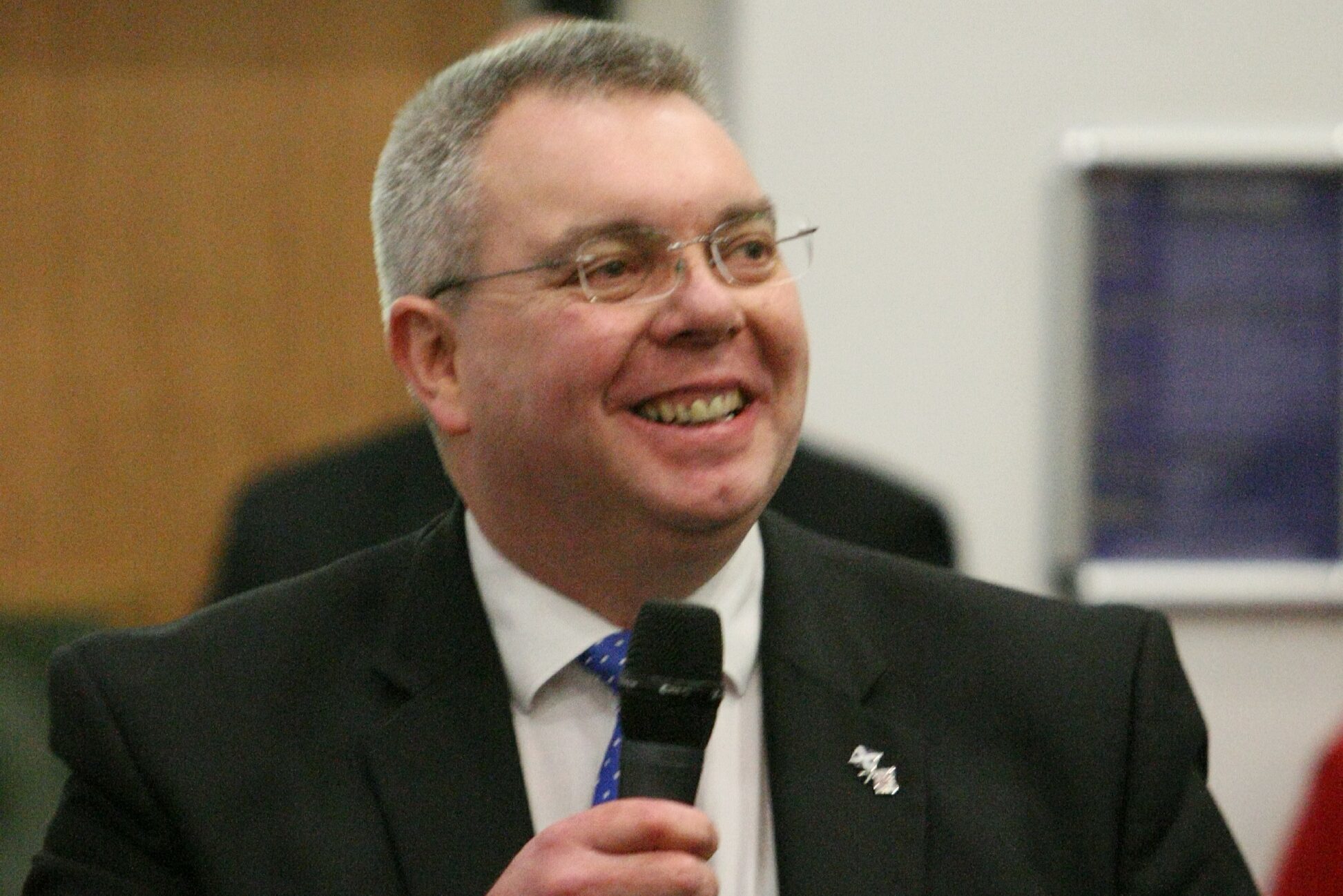 A poignant tribute to one of north-east Scotland's most respected politicians took place during a ceremony in Angus this weekend.
Hillside hosts a yearly pilgrimage to a spot with links to national poet Robert Burns, who undertook a "Highland tour" of the region in 1787.
The tribute highlights the links between Burns, the Mearns birthplace of his father William Burnes, and a group from the former royal hospital nearby which first marked the connections in 1930.
Alex Johnstone, the late Conservative MSP for the North East region, backed recent efforts to underline Burns heritage in the area.
Mr Johnstone died in December 2016, aged 55.
His widow Linda laid a rose during Sunday's ceremony in Rosemount Road and Aberdeenshire Provost Bill Howatson read a tribute.
Montrose Burns Club president Nick Markowski and Arbroath Burns Club's past president Frank Ferguson read from Burns' diaries.
The president of the Robert Burns World Federation, Bobby Kane, gave the address.
Lewis Maitland of Stonehaven provided a welcome and farewell to Hillside on the Highland pipes, and singer Eck Whitton of the Arbroath club led guests in The Star o' Rabbie Burns.
Organiser Dave Ramsay, director of the Howe o' the Mearns Heritage Association, said: "It is always a pleasure to see the wide range of people who attend, from local Burns clubs, and heritage societies, and it is important that we all ensure that we continue to promote this important piece of local heritage and legacy of which we are the proud guardians for future generations."
The original "men of Hillside" — CJ Shaw, Willie Herd, Joseph Harris and Adam Christie — placed a plaque to the bard in Rosemount Road, where according to his diary he stopped to water his horse.
The first three men worked at the former Sunnyside hospital where sculptor Adam Christie was an inpatient.
Christie has since been acknowledged and celebrated by a Historic Scotland plaque for his artistic achievements, and his distinctive carvings of faces in stone.
Eardley plaque
Historic Environment Scotland (HES) has awarded a bronze plaque to commemorate artist Joan Eardley, whose Mearns seascapes were recently featured in an Edinburgh exhibition.
A team from the National Gallery of Modern Art, including curator Patrick Elliot, visited Catterline to interview locals and photographer Ron Stephen, who knew Eardley from his youth.
An application to HES was put together by Mr Ramsay, who has had the public body's support for two plaque projects – the first beside the pauper's grave of Adam Christie at Sleepyhillock Cemetery in 2014.
A second was installed at his birth place in Cunningsburgh, Shetland.
Another was awarded to Inverbervie in 2015, celebrating the contribution of Cutty Sark designer Hercules Linton to shipbuilding.
The latest round of plaques was made by culture secretary Fiona Hyslop.
A site for the Eardley plaque has yet to be determined.