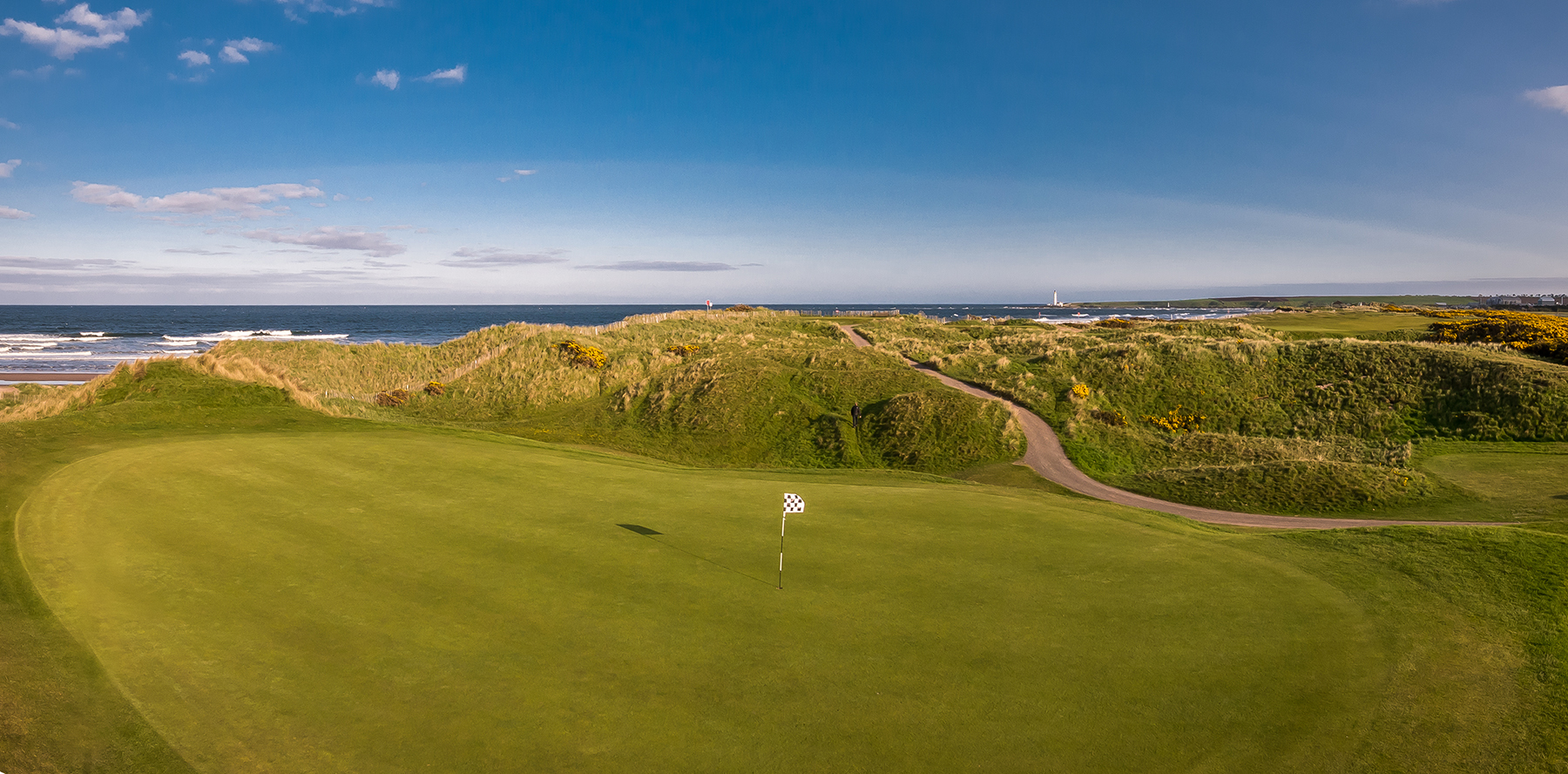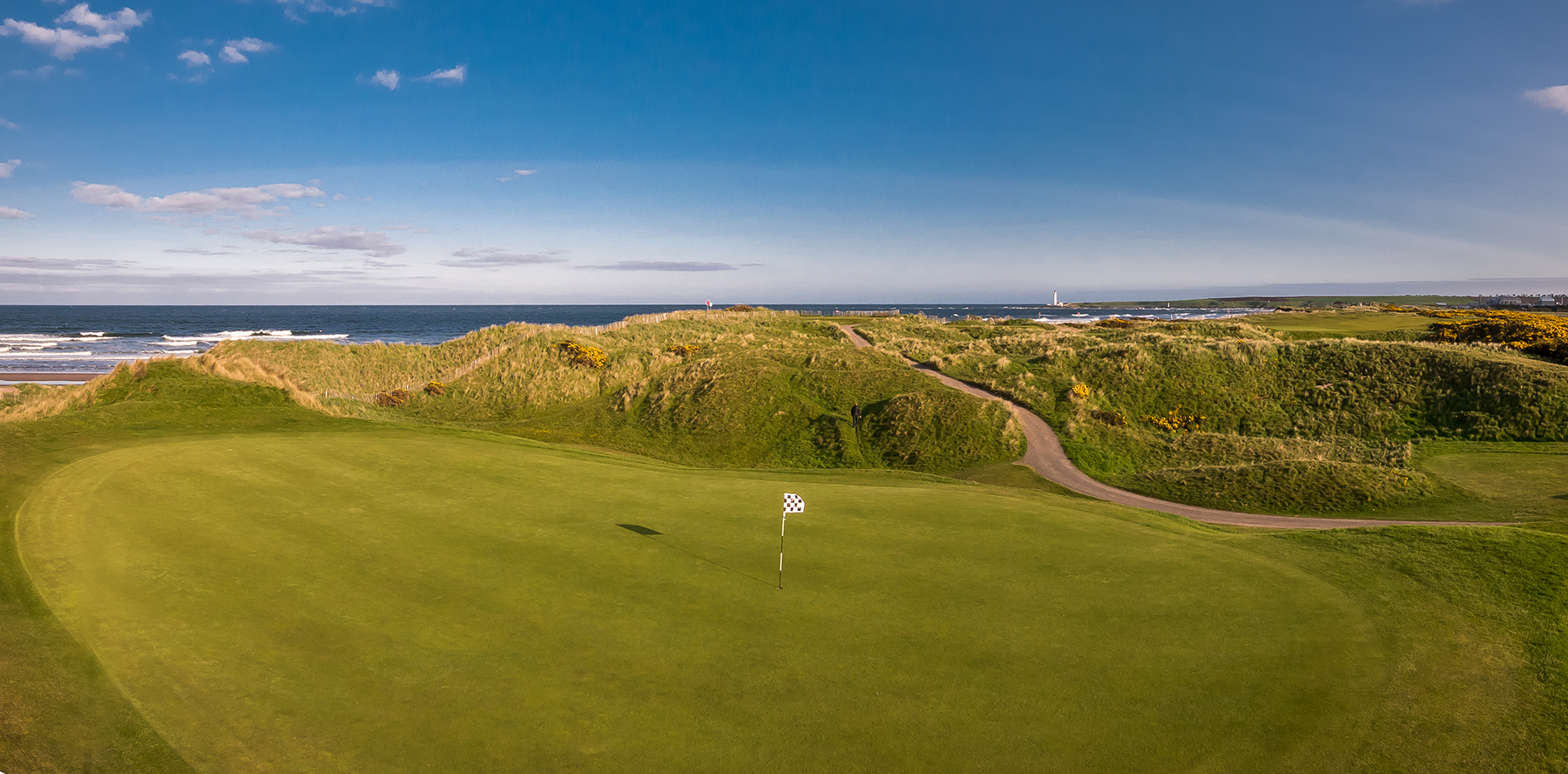 A Viking invasion touched down in Tayside as the region was hailed as the world's go-to golf destination.
The latest endorsement arrived via the first in a succession of chartered flights from Denmark, courtesy of tour operators Green 2 Green.
The Scandinavian market has been targeted as part of a three-year activity plan aimed at capitalising on opportunities around The Open being staged in Carnoustie in 2018 and maximising the economic impact locally.
The 43 visitors from Karup in Denmark received the red carpet treatment as they landed at Dundee Airport and were welcomed by Angus Depute Provost Colin Brown.
The party was treated on arrival to a dram Glencadam of Brechin whisky and had an early opportunity to sample a Taste of Angus, with local food and drink laid on.
Then it was off to Montrose for a four-night stay at the town's Links Hotel, taking in three rounds of golf at Montrose Golf Links.
Mr Brown said: "I am certain that they will thoroughly enjoy their Angus golfing experience and the very best food, drink and hospitality we have to offer.
"I hope that this marks the first of many visits they make to our shores."
Also there to welcome the men and women golfers, along with Green2Green managing director Peter Grinsted, were members of the economic development team, Merlyn Dunn and Jane Taylor.
Mr Grinsted said: "I'm very excited to see this venture take-off and, indeed, touch down in Carnoustie Country.
"I've visited the area many times over the years and have had the pleasure of playing many of the world-renowned and lesser-known courses.
"I'm delighted to play a part in introducing my clients to the warm hospitality provided by the local clubs and hotels and everything that this part of Scotland has to offer."
Green 2 Green has chartered seven flights in all, scheduled to bring in more than 200 golfers from Denmark to the local area between now and mid-October.
This Scandinavian series of fly/stay/play golf packages will result in around 600 rounds of golf being played on local courses and around 700 overnight accommodation bookings.
Green 2 Green commitment to bring further charter flight and golfing parties to Carnoustie Country in 2018 is yet further good news for the area.
Dundee Airport manager Derrick Lang said: "This is another terrific initiative to bring new and additional golf tourist traffic to Carnoustie Country and we are delighted to support the project at the airport.
"We have a strong track record in golf tourism traffic at the airport, especially as the area is blessed with some of the best golf courses in the country.
"Golf 'traffic' is an important growth area for Dundee Airport and projects of this nature help promote the area to a key market around Europe."
The Carnoustie Country golf destination campaign operates in partnership with the local golf tourism industry to engage with tour operators.
It is aimed at attracting higher spending overseas visitors to stay and play in Angus, Dundee, Perthshire and north Fife.