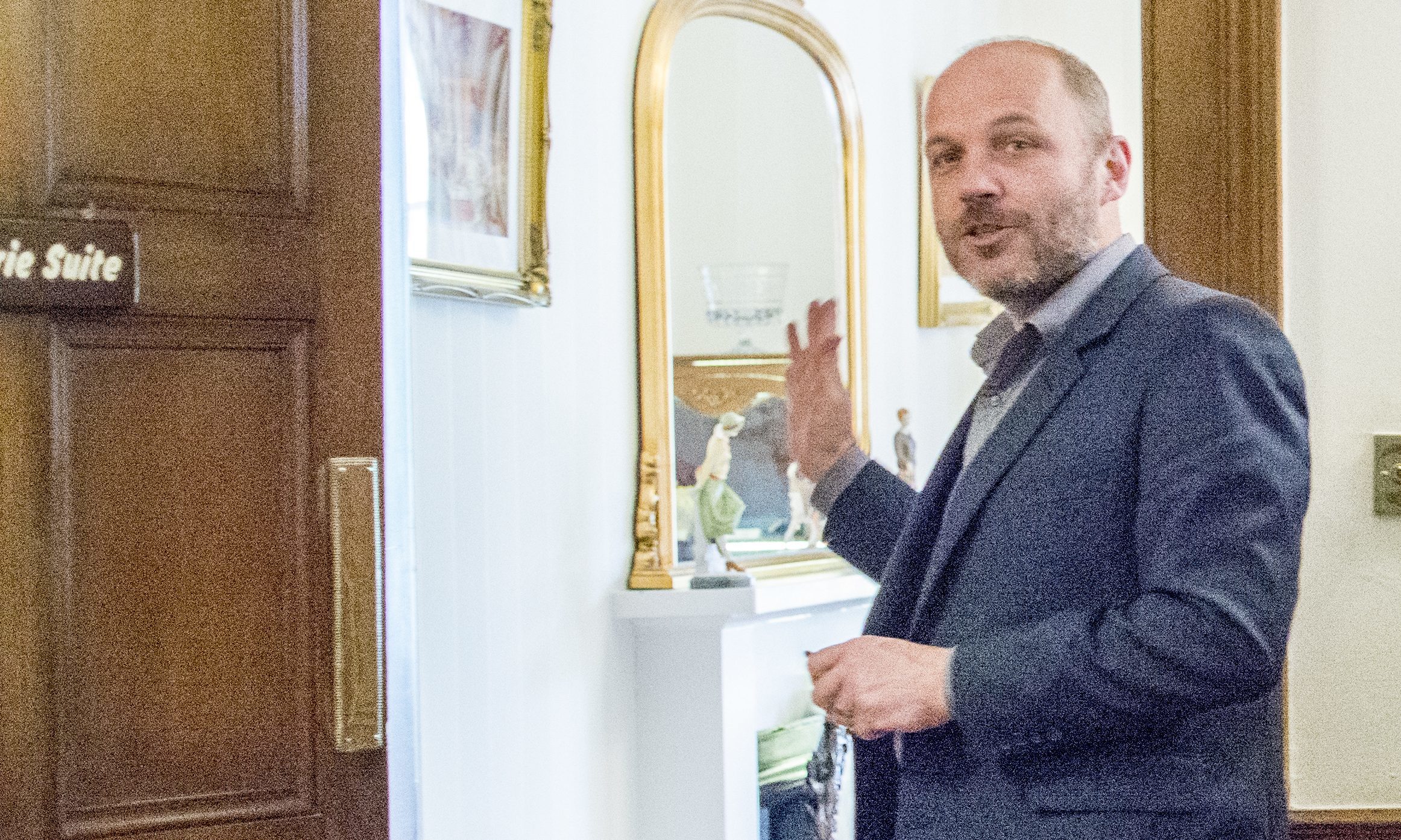 A Tayside hotel manager who conned bridal parties out of £130,000 before fleeing to Ibiza has been jailed.
Craig Williamson, 42, was sentenced to two and a half years in prison when he appeared at Dundee Sheriff Court on Wednesday.
Williamson defrauded as many as 39 couples over a two-year period, convincing them to hand over thousands of pounds to book their Guthrie Castle weddings through him.
Guthrie Castle brides "absolutely devastated" by claims staff member has "done a runner" with wedding deposits
While the unsuspecting couples thought they were planning their dream nuptials, Williamson was pocketing their money to feed his gambling habit, sometimes spending as much as £5000 per day.
The thief – who had worked in the hotel industry for more than 20 years – was able to commit his crimes in his role as estate manager, trusted by his employers to secure and manage five-figure bookings.
Tayside couples due to marry at Guthrie Castle complain they still don't know if their date is double booked
He was only caught when he failed to return to work after a two-week period, arousing the suspicions of his colleagues, who accessed his email account and uncovered the scale of his deceit.
Williamson's solicitor, Billy Rennie, told the court: "He is resigned to his fate and knew it would not be resolved without a guilty plea and a period in prison.
"Any suggestion in the report of a lack of empathy is because he is resigned to his fate. He has been very realistic of the consequences of his actions.
Alleged Guthrie Castle fraud may have been going on since 2015
"Mr Williamson worked in the hotel industry for more than 20 years and there have been no previous incidents of this nature what so ever.
"He does have a gambling addiction which lead to the initial temptation. Losses arose and that is how he ended up in this sorry mess."
Sheriff Alastair Carmichael told Williamson he had committed a despicable crime.
He said: "You do not have any previous convictions and you pleaded guilty at an early stage, which I will take into account.
"This crime only came to light when you absented from your work.
"You concealed this fraud for two years. The fraud was despicable, taking money in good faith from the 39 bridal parties involved.
"The owners of the castle have recompensed some of the parties and they have now stopped taking bookings after December 2017.
"Jobs have been lost, as well as trust between local suppliers and the castle."
Williamson was sentenced to 45 months in prison, reduced to 30 in light of his early guilty plea, backdated to May 9.