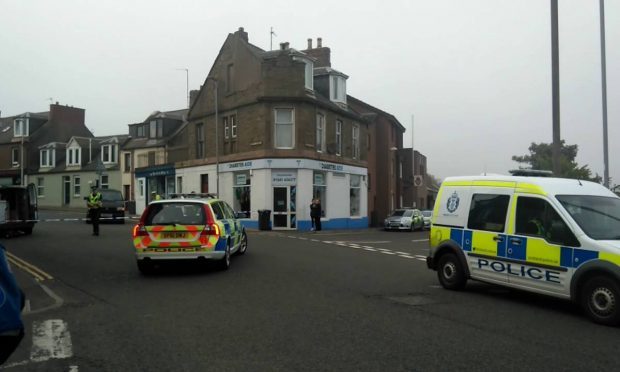 The Crown Office has confirmed there will be no prosecution over an accident that claimed the life of an Angus pensioner last year.
Barbara Stormont from Arbroath was knocked over in the town's Keptie Street exactly a year ago.
The 81-year-old was rushed to Ninewells Hospital in Dundee under police escort but died from her injuries.
Mrs Stormont's daughter Morag, 54, was picking her mother up from the hairdressers when the accident happened.
As the civil servant pulled up to the shop, she noticed there had been accident.
Within a "split second", she realised it was her own mother who was injured.
A Crown Office spokesman said: "The Procurator Fiscal has received a report in connection with the death of an 81-year-old woman on September 15 2016 at Arbroath.
"The investigation into the death, under the direction of Scottish Fatalities Investigation Unit, has now concluded.
"After careful consideration of the facts and circumstances of the case, the Procurator Fiscal concluded that no further investigation is required at this time.
"The nearest relatives have been advised of the results of our investigation."
The tragedy happened at around 3.25pm and involved a black Volkswagen Transporter van, the driver of which was uninjured.
Morag said: "It all seemed to happen in a split second.
"When I realised it was mum, I started screaming. I ran from my car and people were keeping me away from the accident. They took me into a charity shop."
Morag was ushered into the business, just yards away from where the incident happened, and "frantically" tried to contact family members.
She said the death had a detrimental impact on the health of Barbara's husband, Angus.
She said: "My dad suffers from dementia but mum was so sprightly.
"She had a hip operation in January. We never really worried about mum's health.
"Her passing has devastated our family."
As the family continues to grieve and focus on their father, Morag contacted local politicians to address the "dangerous road" where her mother lost her life.
In August, Angus councillors delayed a decision over the possible siting of a pedestrian crossing in the area where the tragedy occurred.
Work began on a puffin crossing near Keptie Street's junction with Catherine Street a decade ago, but was abruptly halted due to concerns about its location.
Some safety improvements were put in place, but Mrs Stormont's death resulted in the issue coming back into the spotlight in the cruellest of circumstances.
Councillors are now due to carry out a site visit to decide whether a signal-controlled crossing is needed, and where it should be sited.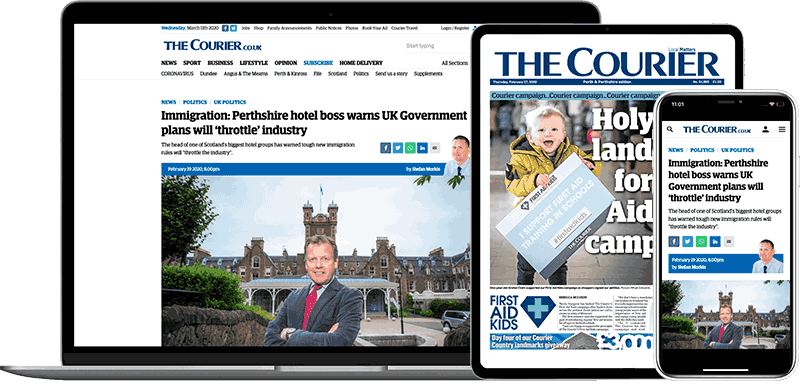 Help support quality local journalism … become a digital subscriber to The Courier
For as little as £5.99 a month you can access all of our content, including Premium articles.
Subscribe