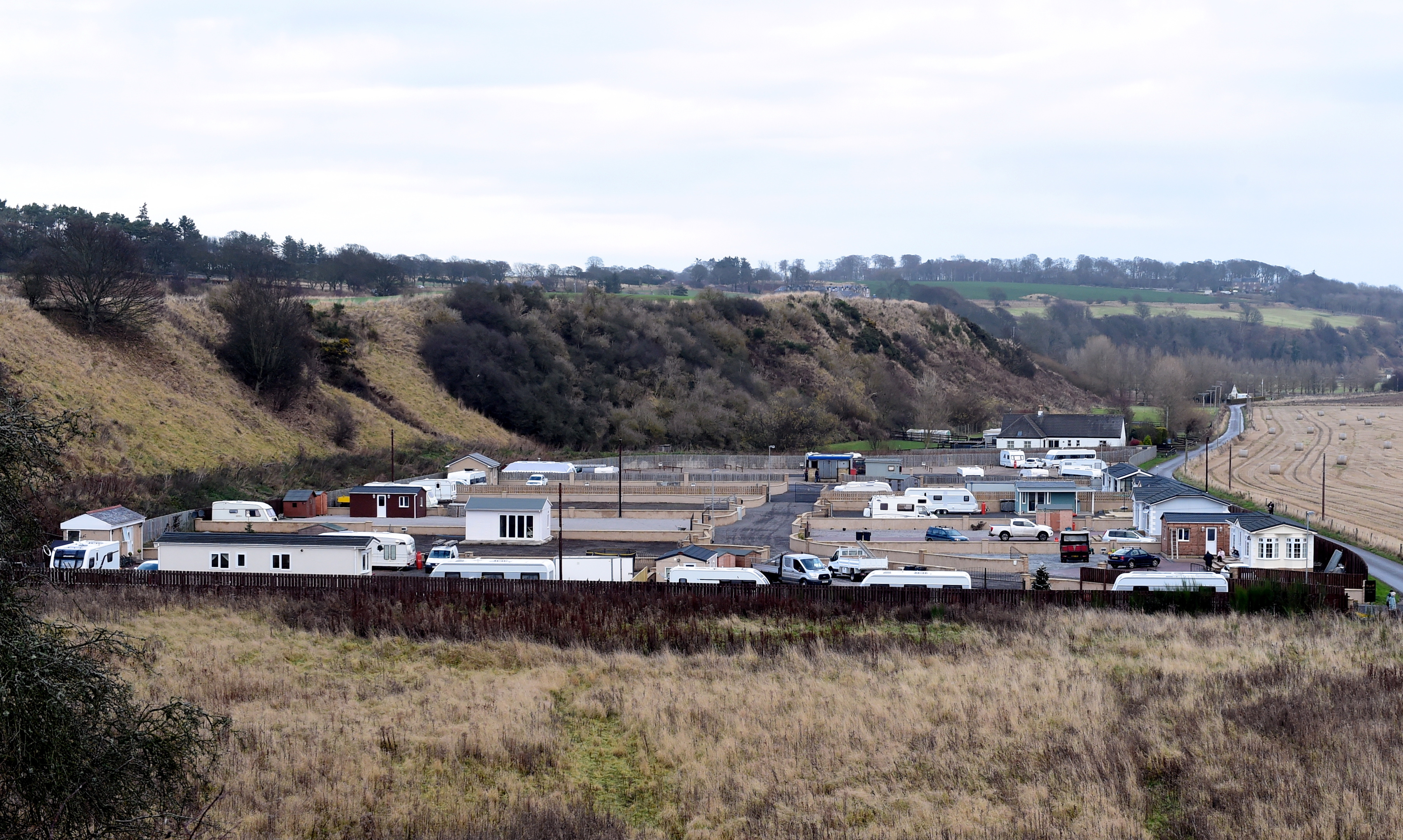 Yep, the tattie mornings are surely here.
Of all the giveaways that summer's gone, rime on the windows is the most obvious indicator of seasonal change Chez Broon.
But that's what comes with buying a listed house that needed its ancient, shot, single-glazed sash and case units replaced.
Apart from what will be more than a few bob – very much more – for new ones, we'll have to jump through the various council planning hoops to make sure the character of our conservation area is maintained.
Never mind that with a stone's throw I could hit plastic kiddy-on efforts or even more hideous aluminium surrounds.
We could, of course, just ignore the rules and take our chances.
Just as the developers of North Esk Park did when they moved in to a field just over the border into Aberdeenshire four years ago this month and got to work on a Travellers'  site close to the mouth of the river from which it takes its name.
The site shot up with the speed of the salmon which run the North Esk on their way to spawning, and within no time its black and gold sign was up on the harled wall which surrounds the site, the caravans were in and families had a St Cyrus address to get their mail sent to.
That's what can be achieved when, as one local MSP put it, you ride roughshod over the planning system.
Four years down the line, a load of opposition, unhappiness and a Scottish Government call-in later, North Esk Park's residents have now been told they're being turfed out.
Despite sympathies over the lack of Traveller provision, the government expert said he couldn't overlook the policy-breaching nature of the site, in particular the flooding risk to families there.
Will that be the end of it and, as directed, the site cleared by July 2018?
There's about as much chance of that as the rules being rewritten to allow plastic tilt and turn windows in Forfar's oldest street.