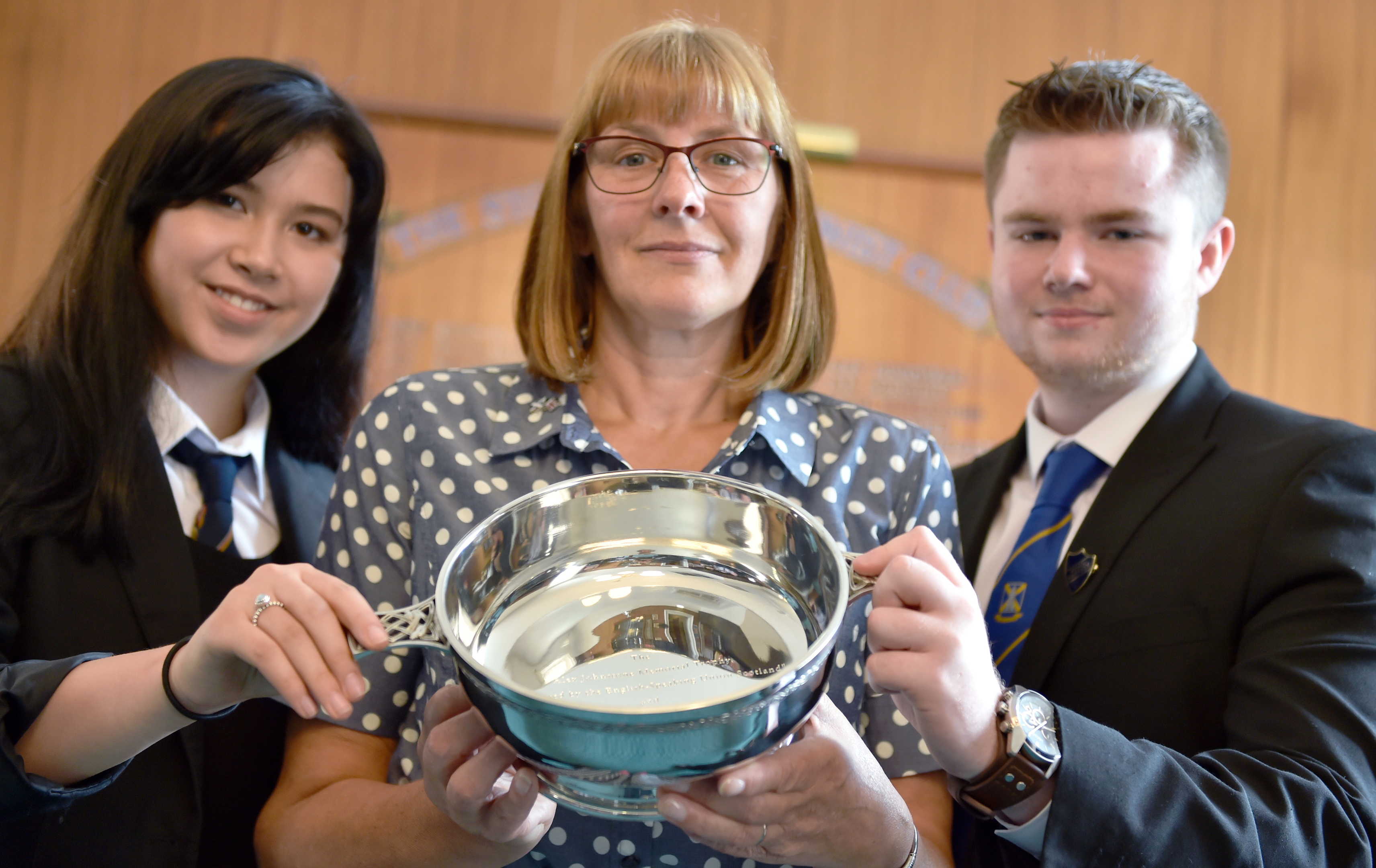 The widow of a popular politician has presented a memorial quaich which will be fought over by talented young debaters of two Mearns secondary schools in an annual competition in his honour.
North east Conservative MSP Alex Johnstone passed away in December at the age of just 55 following a short illness, with tributes pouring in from across the political spectrum.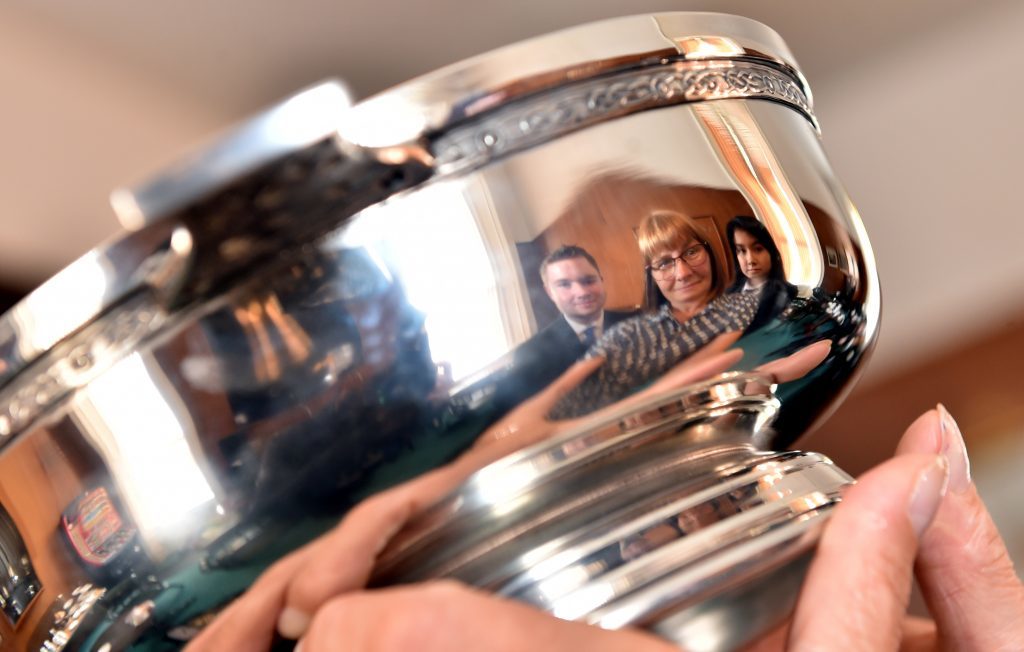 Mr Johnstone was a former pupil of Mackie Academy in Stonehaven, and his widow, Linda, educated at Mearns Academy in Laurencekirk.
Joint sponsorship by Mearns Heritage Services, and the English Speaking Union (ESU) Scotland led to the silver quaich being given to Mrs Johnstone earlier this year in recognition of her late husband's significant contribution to all things Scottish, and his work for the people of Angus and the Mearns.
It was originally handed over by Dave Ramsay of Mearns Heritage Services, and MEP Ian Duncan, now Lord Duncan, who is president of the ESU and shared a close relationship with Alex over a number of years.
The trophy has now reached its agreed destination as the prize for an annual debate between the two secondaries after it was presented to Mearns Academy head teacher Dave Martindale and head prefects, James Poppleton and Emily Donald, along with Mackie Academy deputy head teacher Kat Thoirs and pupils Rachel Anderson and Darcy Ralph.
Mrs Johnstone said: "I am delighted that the name and legacy of Alex will live on through this trophy, and hope that it will encourage a future generation of young debaters to follow to follow in the footsteps of an inspirational servant of the north east.
"Alex learned his debating skills while still at school, and he made his voice heard when debating issues and voicing concerns for the people of Angus and the Mearns."
A date for the inaugural debate has yet to be set, when Mrs Johnstone and Lord Duncan hope to be there to hear the first joust across the lectern between the accomplished young competitors.
Dave Ramsay of Mearns Heritage Services said: "Alex and Linda were great supporters of many of my heritage projects, and it has been a pleasure working with Linda to bring about this fitting tribute to Alex, and ensure that his memory lives on through this trophy.