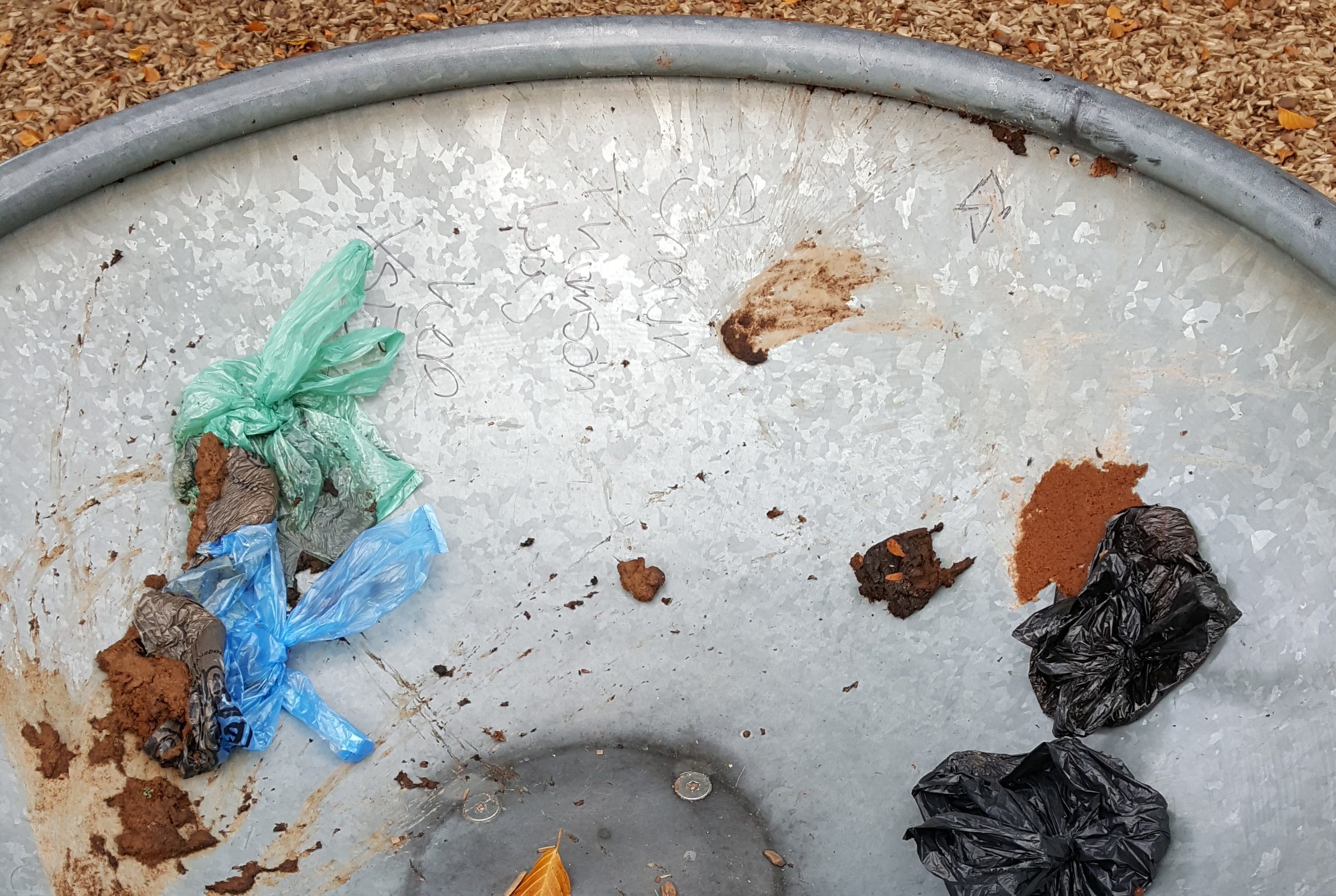 A Carnoustie councillor has hit out at "morons" who vandalised a park by throwing bags of dog waste over play equipment.
A dog poo bin was emptied and its contents thrown over several pieces of equipment at Carnoustie House Grounds between Saturday evening and Sunday morning.
The mess was subsequently reported to Angus Council who organised the park to be cleaned on Monday. There was also broken glass found at the site.
The playpark has only recently fully reopened after spare parts were needed for some of the features.
Carnoustie councillor Brian Boyd described the incident as "disgusting".
He said: "It beggars belief that someone would go and do this to a children's playpark.
"The poo bags were put over several items of play equipment. It's absolutely disgusting.
"The park has been out of action for most of the summer as we've been waiting on parts coming in from Germany.
"We've received many complaints about it not being open and then there were some drainage issues. A lot of work has been going on to get it up and running.
"Then we find out that after it's been up and running we find out that some morons go and do that.
"It happened overnight so it may have been alcohol related. I would imagine that someone has been under the influence to do something this stupid."
Kimberley John, from Carnoustie, said her family had intended to use the park on Sunday morning before discovering the vandalism.
She said: "My family went to Carnoustie House Grounds for the kids to have a play and there were dog poo bags and dog poo thrown and smeared all over the play equipment.
"We were shocked and disgusted at what someone had done to the play park.
"The park gets used a lot and for this to happen is disgusting and whoever is responsible should be ashamed of themselves."
Mr Boyd warned that in a climate of council cutbacks there may be a time that the local authority doesn't employ someone to clean up dog mess.
He added: "I imagine this will have been one of her worst jobs in years. I take my hat off to her.
"As council budgets are stretched, there may come a point in time where the council can't afford to do these things.
"With hundreds of jobs going to go we can't afford this as a council to have morons like this making a mess that we have to clean up afterwards."
Angus Council's waste and parks staff attended at the park on Monday morning to clean up the mess and disinfect the play equipment.
A council spokesman said: "Such antisocial behaviour is unacceptable. Not only does it ruin children's fun and cause distress to others, it presents a very real health risk and we would urge people to report any incidents they see.
"At the same time we ask dog owners to continue to make proper and responsible use of the more than 1700 dog waste and dual purpose bins that are available across Angus."