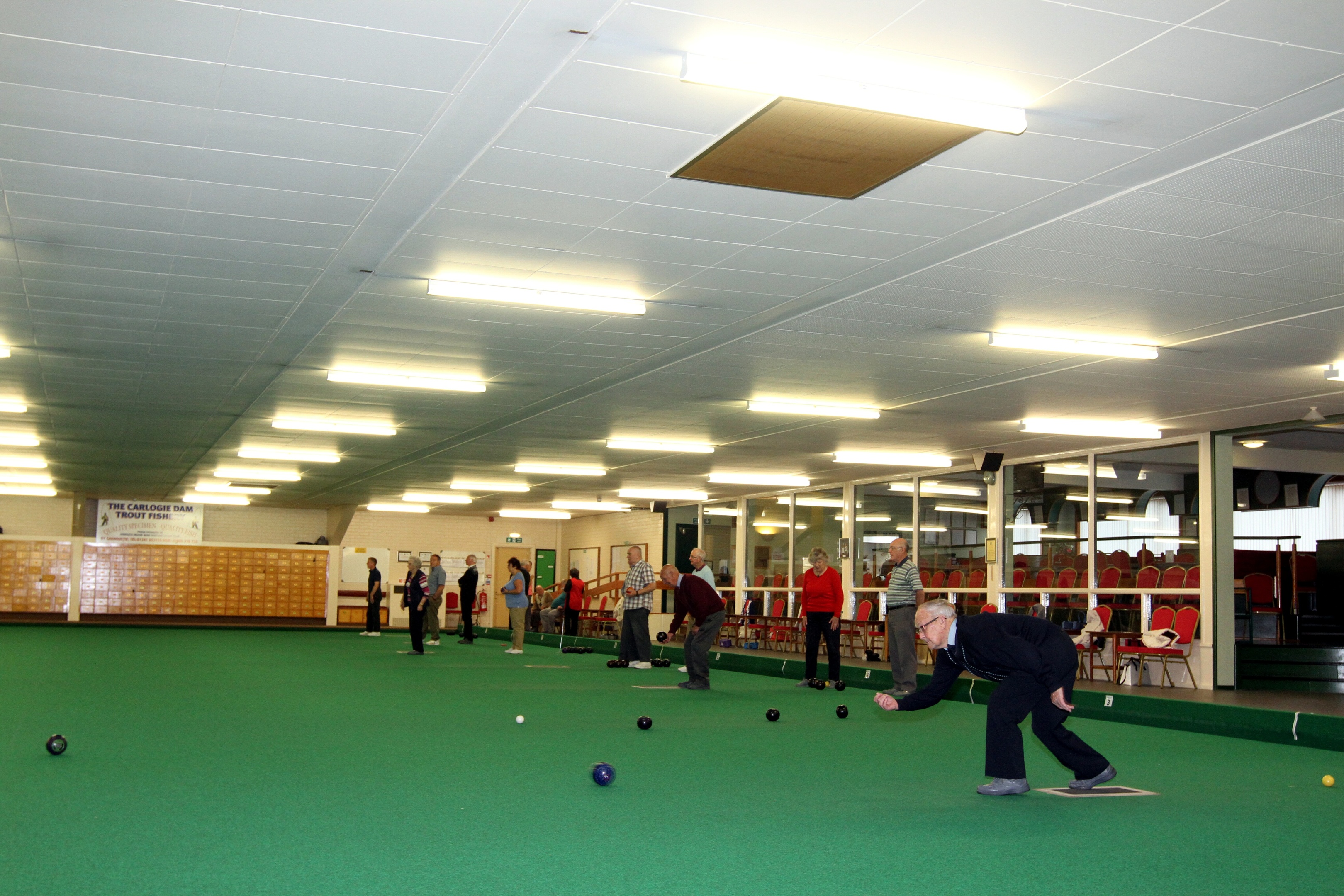 An Angus bowling club is faced with spending tens of thousands of pounds to remove asbestos from its clubhouse.
A contractor made the discovery in the roof space at Arbroath & District Indoor Bowling Club's building in the town's Cairnie Road.
It is thought removing the dangerous substance could cost as much as £60,000 with repairing or replacing the internal ceiling likely to add thousands more to the bill.
Air tests have been conducted within the 18,000 square foot premises and it is safe for members and visitors but the club plans to remove the asbestos as soon as possible.
Club president Lynn Kinnear said: "We have identified an issue with asbestos in the building which we are dealing with.
"It came to light earlier in the year when we had an external contractor doing some work for us and they identified it. The club was totally unsighted on it until it was brought to our attention.
"There is no risk to anyone and we are managing the situation and we are looking at options of how to deal with it.
"The original roof on the building had asbestos cement shearing and that was covered over some years ago. The internal ceiling is asbestos insulation board.
"As long as you don't touch anything in the roof space there's no harm to anybody but obviously the club is looking to get this removed."
The club is in the process of getting quotes for the work and while it does have financial reserves, it will also seek external funding for the work to be carried out.
Mr Kinnear continued: "Cost-wise we are looking at many thousands of pounds but the key message we'd like to put out is one of reassurance.
"Yes, we've identified asbestos in the building. Yes, it's being managed. Yes, we are looking at our options to get it removed and there's no safety risk in the meantime.
"The premises have been air tested over the summer to make absolutely sure there is no risk to anyone using the premises.
"Immediately after this was brought to the club's attention, we've been dealing with it responsibly."
The club's premises were purpose built 51 years ago and contains eight rinks – an area large enough to hold a bowling match.