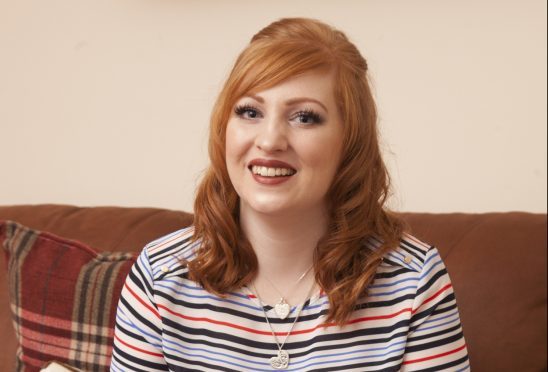 "She would've been at nursery now – milestone moments are the hardest".
An Angus woman has spoken out about life after the tragic death of her baby daughter, reaching out to other bereaved parents as part of Baby Loss Awareness Week.
Dawn Barclay, 26, lost baby Fern at just eight-weeks-old, when the tot stopped breathing during a nap on the sofa.
At first Dawn blamed herself, but with the help of specialist counselling she is starting to move forward and has since had another child, two-year-old Faye.
The stay-at-home mum plans to start campaigning for CPR training and baby monitors to be given to every new parent.
Dawn, who lives in Kirkbuddo with Faye and 5-year-old Flynn, said: "It would have been Fern's birthday on September 14, and she would have been at nursery by now.
"Birthdays and other milestone moments are the hardest.
"To other people going through the same thing, I would say don't keep it to yourself – you have to find help.
"The Scottish Cot Death Trust helped me enormously, putting me on specialist counselling.
"Everyone blames themselves when something like this happens, because it's your baby, and you're meant to be protecting her or him. It's all so raw, but it's important to remember it's not your fault."
Dawn took a nap one morning with Fern on the sofa, waking up to find that the baby had stopped breathing.
As soon as she realised what had happened, Dawn said she fell to the ground, screaming.
The official cause of death was sudden unexpected death while co-sleeping.
Dawn added: "This would have happened even without the co-sleeping, but it is well known that co-sleeping does raise the risk of infant death.
"The thing is, anyone's baby can stop breathing at any time – that's why I'm going to start campaigning for every parent to be offered CPR training and baby monitors to track breathing.
"It would be the same idea as the new baby boxes, but people should have the choice of whether they want the box or a monitor. It could save lives."
Baby Loss Awareness Week runs from October 9 to 15, in collaboration with over 40 charities.
The idea is to raise awareness about the issues surrounding pregnancy and baby loss, as well as to campaign for improved bereavement support.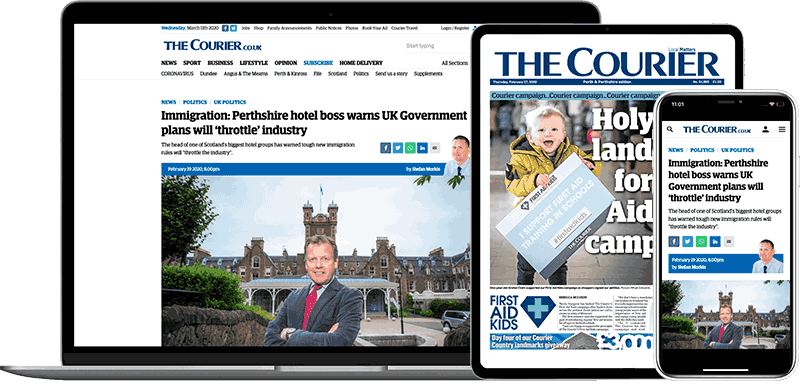 Help support quality local journalism … become a digital subscriber to The Courier
For as little as £5.99 a month you can access all of our content, including Premium articles.
Subscribe