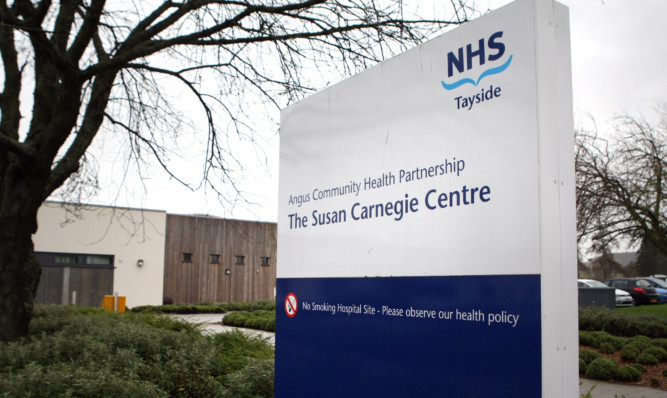 An Angus community group has accused NHS Tayside of "historical failures" amid criticism of a recent consultation on mental health services in the area.
NHS Tayside's three-month public consultation on mental health and learning disability services ended last week.
The preferred option is to close Stracathro Hospital's Mulberry Unit and transfer services to the Carseview Centre in Dundee.
Up to now, the potential closure of the unit has mostly been a north Angus issue, but Carnoustie Community Council has now voiced concerns for local residents and argues that the consultation was designed to end in only one possible outcome.
A spokesman said: "The consultation document is written in a style in which the reader is encouraged to uncritically accept what is effectively the only option on the table…
"It is difficult not to conclude that, despite a denial to the contrary, the redesign proposals are at least as much of a funding-led as a resources-led process.
"Certainly, it is not a needs-led process.
"As a consequence, it appears to be the residents of Angus who are being asked to pay the price for historical failures in workforce planning and ongoing difficulties in recruitment and retention of staff within the NHS."
Robert Packham, chief officer for the Perth & Kinross Health and Social Care Partnership, said the plans would improve services in communities.
He said: "The overall plans for mental health will include a greater emphasis on services in the community… Specialist centres will increasingly look after those with the most complex needs and for some people it should no longer be necessary to live in a hospital long term."
Mr Packham added that the board considered 17 potential options during an 18-month appraisal with service users, carers, doctors, nurses and hospital and community staff.
The top four were then subjected to detailed review, with the preferred option emerging after consideration of factors including clinical safety, staffing, buildings and long-term sustainability.
Further examination showed none of the other options would be feasible or sustainable, he said.
Mr Packham added: "Not everyone agrees with the proposals and all views will be included in the final report with recommendations for the new service mode."