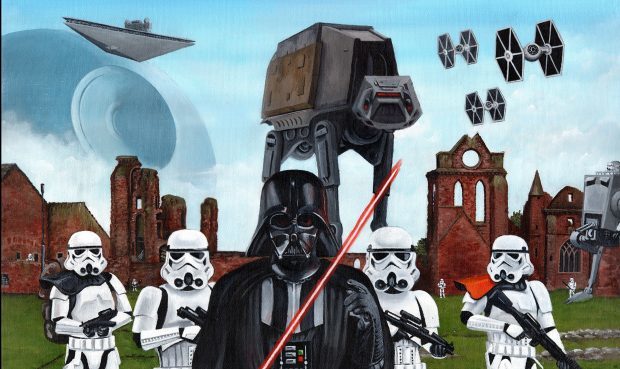 The Dark Lord of the Sith Lord turned Lord Smokie as Darth Vader and his stormtroopers invaded the seaside town of Arbroath.
Star Wars' Galactic Empire took over the town's famous abbey with Darth Vader leading the attack whilst wielding a light saber.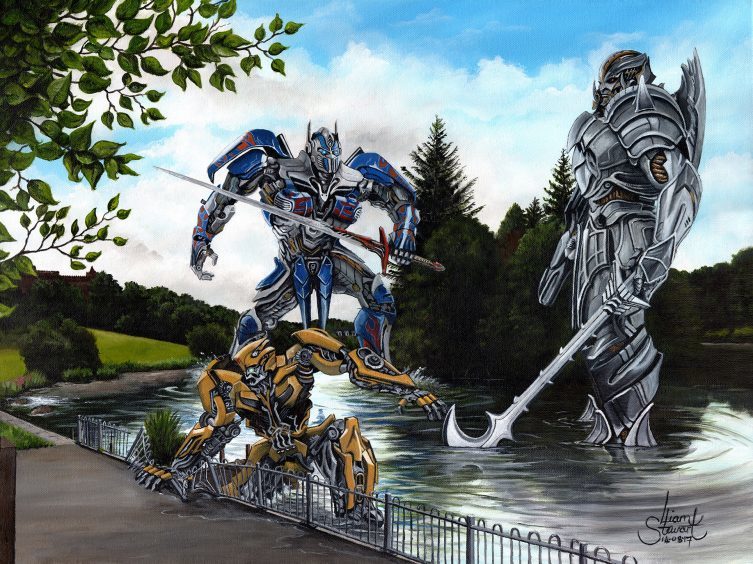 Meanwhile, Batman turned up in his batmobile at the Signal Tower Museum; the Transformers locked horns at Keptie Pond and the Avengers assembled at Arbroath Library.
Elsewhere the Kraken was bursting out of the water in a Clash of the Titans at the town's harbour while it seemed Ellen Ripley was all that could stop an alien invasion from getting out of control at Arbroath Rail Station.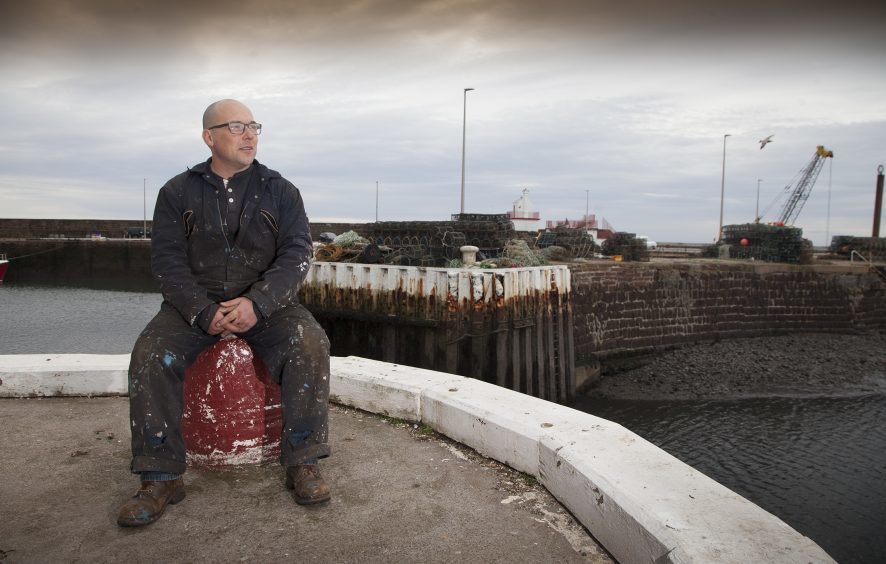 The man responsible for bringing the 'dark side' to Arbroath is blacksmith-turned-artist Liam Stewart whose new exhibition starts on October 28 at the town's library.
Liam is back after last year's successful exhibition of apocalyptic art which depicted flesh-eating zombies on the rampage in places such as Kirk Square, Arbroath Rail Station and Keptie Pond.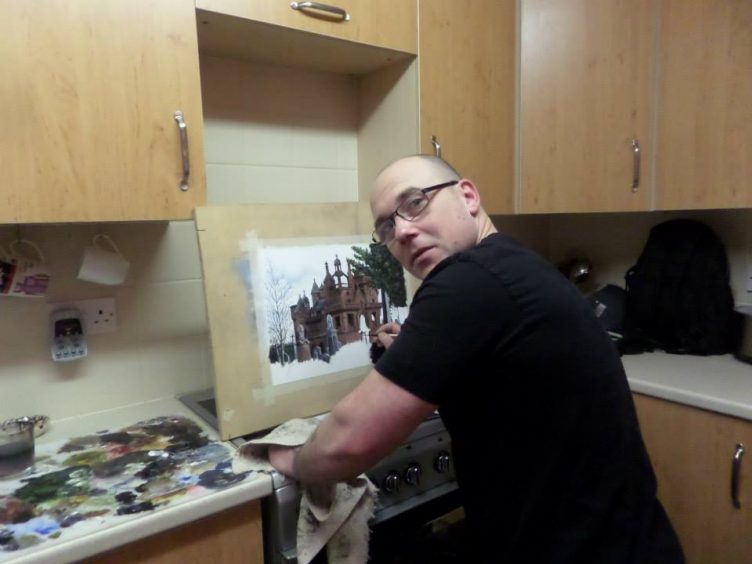 The 39-year-old former Arbroath High School pupil said this year's exhibition theme is 'Arbroath At The Movies' with six paintings in the set.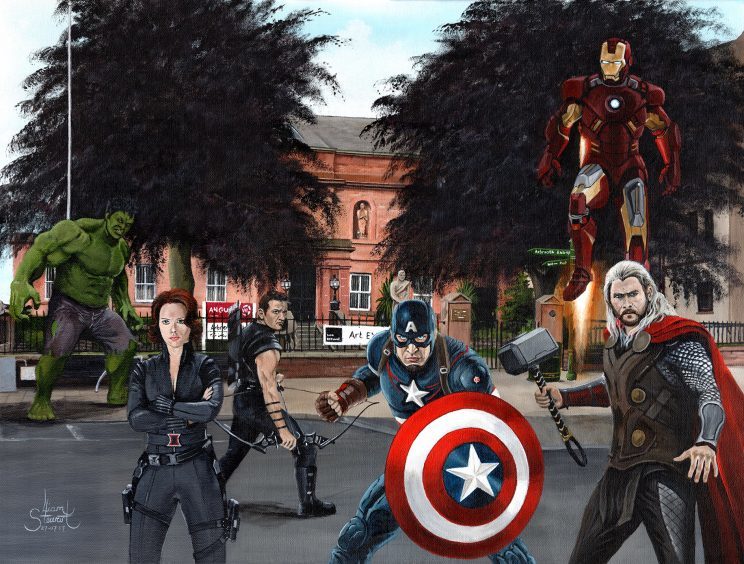 He said: "Why the movies?
"Well, it was during the exhibition last year – as usual my mind was racing…thinking of new things to paint, then one of the girls who works at the library came to say hello and we got talking.
"She mentioned how she loved 'Iron Man' then it hit me – 'Arbroath at the Movies'.
"Again during last year's show, I was out working and on the passing I thought 'I will nip in to the library to see how everything is going'.
"I landed speaking to June, who organises all the exhibitions, and she said to me she had pencilled me in for next year again and I couldn't believe it.
"She told me the show was doing really well and my work was great.
"I started thinking about another show but I didn't want to push my luck.
"I actually went to see June about cancelling but with another encouraging conversation I was convinced otherwise.
"I was like a cat with two tails following the response I got to last year's show.
"The feedback was overwhelming and I couldn't believe it.
"Now I'm looking forward to showing off my latest work."
Liam fell in love with John Constable's painting The Hay Wain from a young age which sparked his dream of becoming an artist.