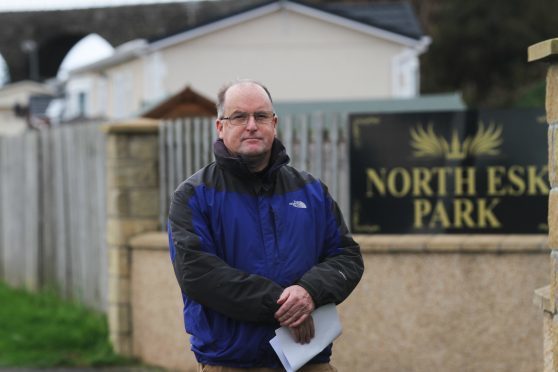 The Scottish Government has been told there must be "no more secrets" over the St Cyrus Travellers' site saga.
It comes after the government refused to disclose the cost of an investigation into the unauthorised site at North Esk Park.
Scottish Government-appointed reporter Rob Huntley carried out an inspection in December but his "heavy workload" and "full caseload" was blamed for the lengthy delay in completing his report which finally dropped on the desk of Scottish Ministers eight months later.
Scottish ministers agreed with Mr Huntley's conclusions and refused retrospective planning permission in September with Travellers given until July to get off the site.
However, the cost of Mr Huntley's study will remain a secret after a freedom of information request submitted by Gordon Stalker from Aberdeen was refused on the grounds the information constituted "personal data".
The Planning and Environmental Appeals Division added Mr Huntley was "not content that this information is released".
Scottish Conservative North East Scotland MSP Liam Kerr has written to the Scottish Government and said it "must listen" to the public.
He said: "The public will be concerned at the lack of transparency about how much this saga has cost the taxpayer.
"It was a perfectly reasonable request by Mr Stalker and I cannot understand the secrecy. Residents tell me they feel there has been secrecy throughout the process, which they argue was unnecessary.
"I have demanded on behalf of the public to know what the government has to hide or at least to disclose this information which is Mr Stalker, and the public's, right to have."
The site appeared on farmland close to the River North Esk almost exactly four years ago, triggering opposition from local residents and leading to a lengthy planning battle.
After initially refusing permissions and instigating enforcement, Aberdeenshire councillors then voted overwhelmingly in favour of granting permission for the creation of an official halting and touring site in April last year.
The application was called in after Sepa confirmed the site had flooded in 2002, 2012, 2013 and in the aftermath of Storm Frank on December 30 2015, when residents had to leave their caravans because of rising water levels.
Mr Stalker said: "This matter has generated considerable media interest and as the public waited over nine months for Mr Huntley's report to be made public we would like to know how much it has cost.
"As the report is now in the public domain it is reasonable that the cost is also disclosed to the public.
"I believe it is another waste of public funds."
Mr Stalker was previously a resident at North Esk Park site owner William McDonald's former caravan park at Montrose South Links which collapsed in 2015 when Mr McDonald's company WOW Leisure was put in administration after failing to pay back a £275,000 interest-free loan from Angus Council.
Mr Stalker has requested an FOI internal review following the refusal.
One objector who has been at the heart of the local battle against the development said: "I agree absolutely that there should be absolute transparency in all these dealings."
A Scottish Government spokesperson said: "Mr Stalker's request was fully considered and dealt with in line with the relevant legislation.
"His request for a review of the response provided is currently being dealt with."
All reporters are independent experts who are appointed by the Scottish Government to make "an impartial assessment of each case based on the relevant planning considerations and policies".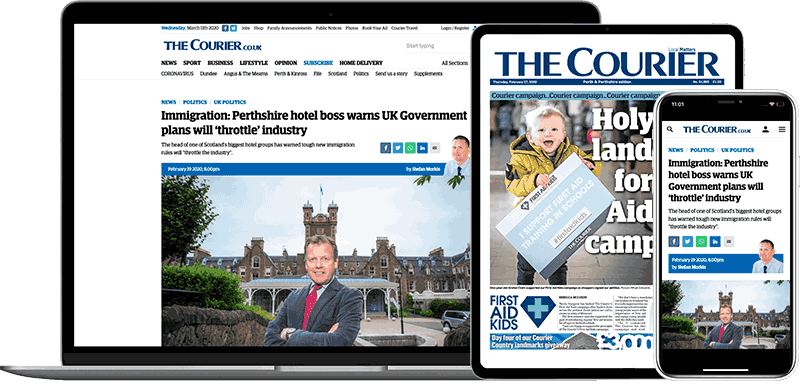 Help support quality local journalism … become a digital subscriber to The Courier
For as little as £5.99 a month you can access all of our content, including Premium articles.
Subscribe