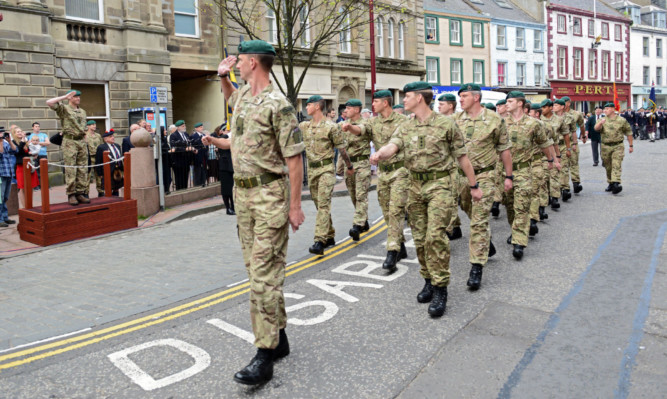 Angus MP Kirstene Hair has demanded clarity on the future of Arbroath-based 45 Commando.
Ms Hair has written to the Ministry of Defence after suggestions the Royal Marines could have their manpower reduced by 1,000.
Recent reports have suggested that the Royal Marines face pressure on their budget due to the introduction of two new aircraft carriers, HMS Queen Elizabeth and HMS Princes of Wales.
The potential cuts come as the Marines are already shrinking by 200 this year to allow for more sailors to be hired, as well as the cancellation of an exercise in America alongside US and Dutch counterparts.
It is expected the defence review will be completed by mid-December but the outcome will probably not be published until January.
Ms Hair said, "The first priority of any government must be defence and security and the Royal Marines at RM Condor play an indispensable role in that task.
"At a time when the world is a more dangerous and uncertain place than ever, it is crucial that we have the flexibility and capability in our armed forces to tackle any emerging threat.
"I have written to Minister of State for the Armed Forces to seek his assurance that the marines will not be the victim of the new aircraft carriers.
"People here in Arbroath know what an incredible contribution 45 Commando make to the community here, whether that's through allowing local access to their top of the range sports facilities or offering to help host fireworks displays."
The Ministry of Defence must find up to £3 billion a year in savings to fund a ten-year plan for the shape and size of the armed forces that was unveiled in 2015.
The MoD is due to submit a final set of options to Mark Sedwill, the national security adviser in charge of the mini defence review, on November 28.
A spokeswoman for the MoD said: "In the face of ever-changing threats, we are contributing to the review of national security capabilities and looking at how we best spend our rising defence budget to support that."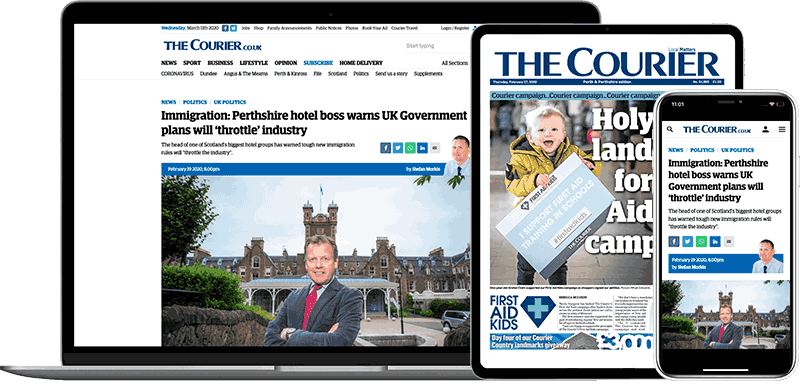 Help support quality local journalism … become a digital subscriber to The Courier
For as little as £5.99 a month you can access all of our content, including Premium articles.
Subscribe