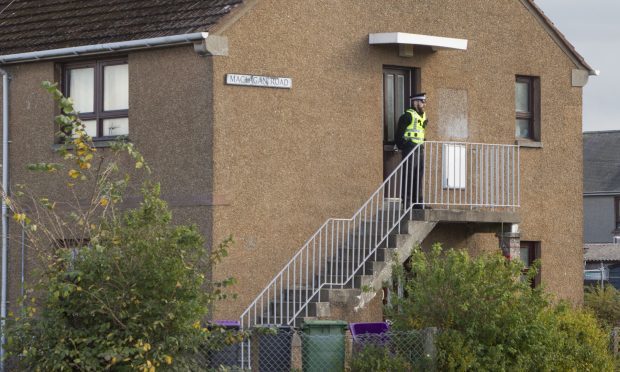 Police were investigating an incident in Carnoustie on Sunday.
The alarm was raised just before 8am when they attended a property on the corner of Barry Road and MacLagan Road.
A spokesman for Police Scotland's Tayside Division said they were attending an "ongoing incident" and that "inquiries are still ongoing".
He refused to make public any further details of the nature of the incident and said it was unlikely that anything else would be disclosed.
Witnesses said they saw a number of police cars at the scene.
One said: "I heard the sirens and saw two police cars and a police van.
"It's unusual to see so much police activity at that time of the morning.
"It's obviously been something serious to merit such a turnout."
A police officer was posted outside the property throughout the day.
The incident was also the subject of much speculation on social media when news broke of the early-morning police response.
Despite the speculation, The Courier asked several times for further details to clarify matters but was rebuffed each time.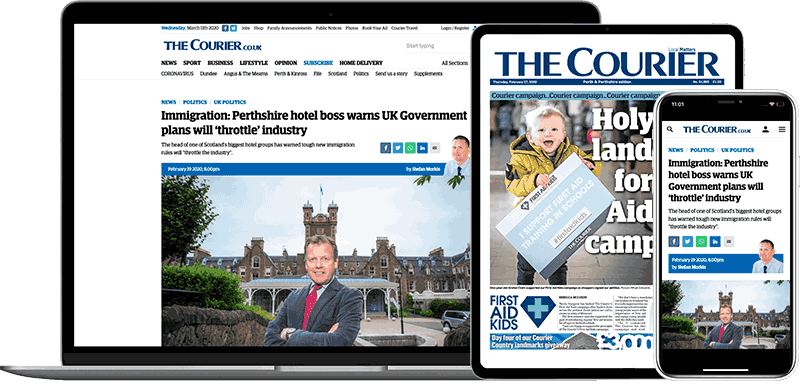 Help support quality local journalism … become a digital subscriber to The Courier
For as little as £5.99 a month you can access all of our content, including Premium articles.
Subscribe