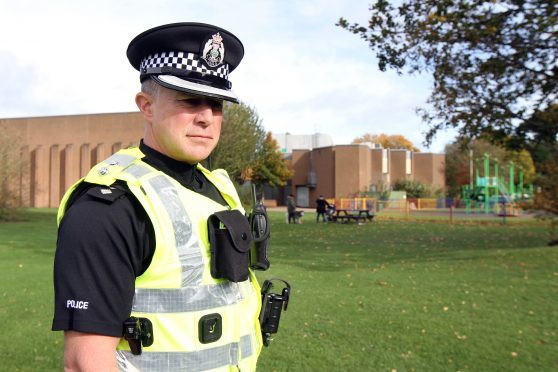 The area around Forfar's old leisure centre is becoming a magnet for youngsters gathering in groups up to 30-strong to drink and cause havoc.
Children as young as 12 have already been charged as part of a police clampdown which a senior police officer said is now a priority operation for his officers, and he has made a plea to parents to play their part in combating the antisocial behaviour.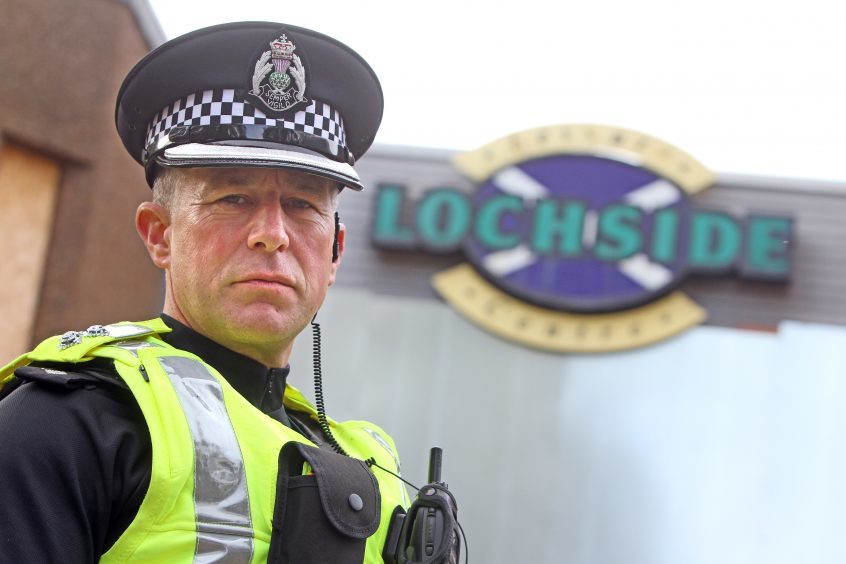 A recent spike in incidents has seen under-age drinking, vandalism and graffiti in the vicinity of Lochside leisure, which has lain empty since its replacement by the new Forfar community campus earlier this year.
In one incident, visiting tourists at the adjacent caravan site had their car and caravan damaged when young thugs hurled chunks of concrete over the perimeter fence, with items also thrown at passing vehicles in the vicinity.
Disused outdoor courts near the centre, fencing around the town's crazy golf course and the wildlife garden at the country park visitor centre have also been damaged.
Police Scotland Forfar and Kirriemuir locality inspector Steve Smith said the spate of problems had escalated during the school holidays, and with darker evenings looming there are concerns the unruly youngsters will continue to congregate.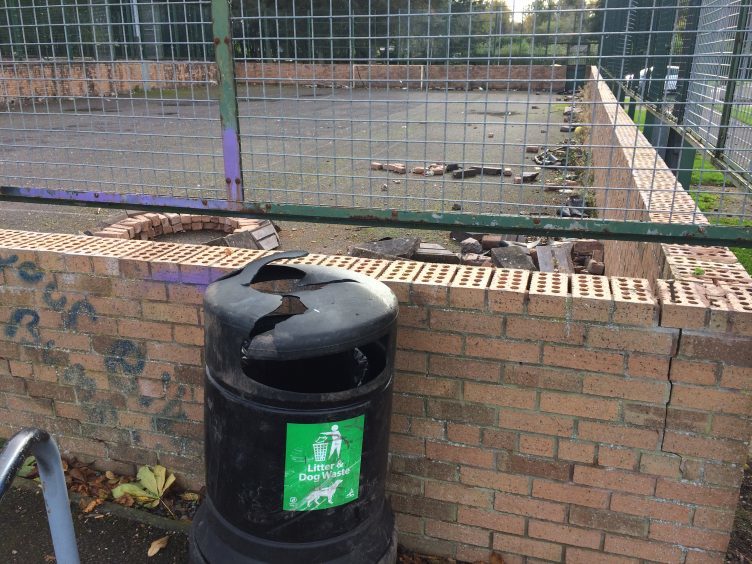 "Our officers have responded to a number of calls to the area of the former leisure centre and this area is now receiving increased attention from officers carrying out patrols. Anyone caught committing offences will be dealt with accordingly.
"A 12-year-old boy and 15-year-old boy have recently been charged in relation to two separate incidents of assault and vandalism and reported to the Youth Justice Assessor."
Mr Smith added: "As the darker and colder nights draw in we appeal to parents to assist us by taking extra interest where their children have been, where they are going and who they have been with in the evenings.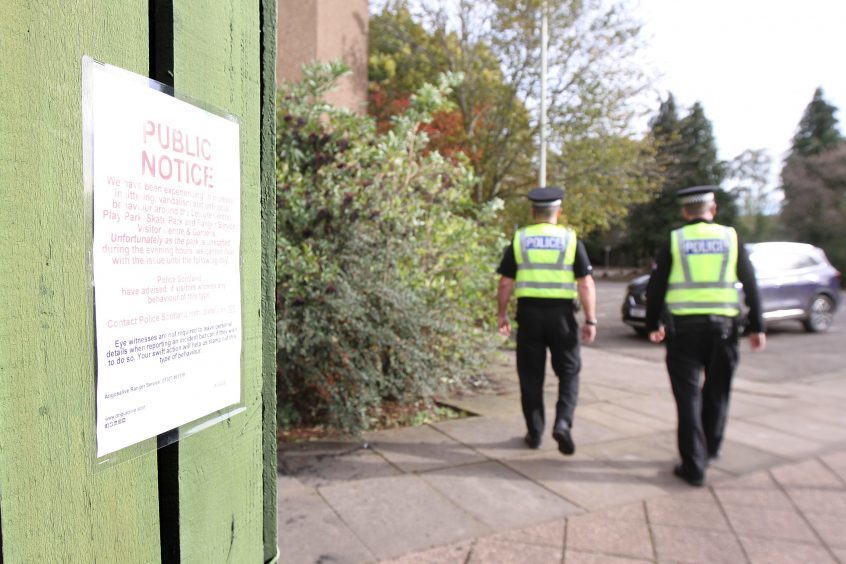 "Young people who drink alcohol when they are out often don't realise the dangers they can place themselves in and are far more likely to become involved in anti-social behaviour.
"My officers will be down there more often. We are looking at a raft of measures and have already engaged with licensed premises and off sales.
"Anyone with concerns should call police on 101 or speak to any officer. Information can also be passed anonymously via Crimestoppers on 0800 555 111," added Inspector Smith.
Angus Council is yet to determine the fate of the Lochside centre, but a previous authority leader warned knocking it down could cost as much as £500,000.
Youngsters were previously spotted on the roof of the centre within weeks of its closure and replacement by the £38 million community campus in the north of the town.