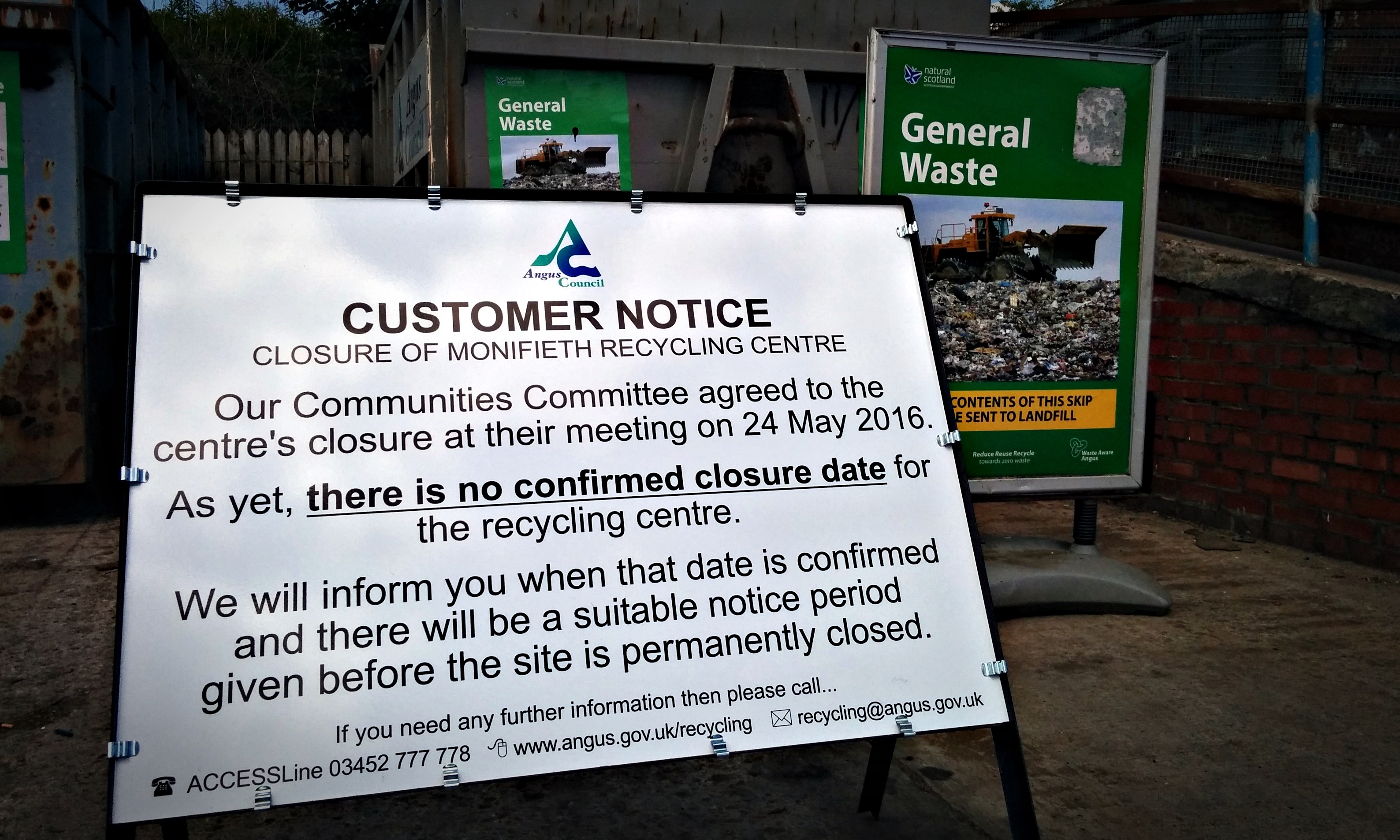 Angus councillors have made another partial u-turn in the latest troubled chapter relating to how the area's skip sites are run.
Members put on hold a planned ban on trailers over 6ft long using local recycling centres as the latest report on the controversial issue dominated another meeting of the full council in Forfar.
However, continued wrangling over site rules and hours of operation – which has already seen the alliance administration bin proposals passed under previous SNP control – led one new councillor to brand the situation a "burach".
There was also a warning that the authority could find itself in deep trouble if it cannot sort itself out.
The council agreed a report which will see new control measures brought in at local dumps, including body cameras for skip site crews and reduced opening hours.
But they could not agree on backing for the 6ft trailer limit, which waste management chief Stewart Ball said was the prime area of concern for his site staff.
Council chief executive Margo Williamson left elected members in no doubt over her position on the issue,
"I will not take any risks with health and safety in our recycling centres," she told the meeting.
After members agreed to bring back a further report on the issue of trailer limits, Brechin and Edzell SNP councillor Kenny Braes expressed his exasperation.
"This whole recycling thing has become a complete and utter burach, a shambles," said Mr Braes.
"If we don't do a whole lot better than this we are going to find ourselves in special measures because we have got a lot of very important decisions to make over the next few years."
The skips site issue has already claimed the scalp of former depute council leader David Fairweather, who resigned the post in protest over the handling of a review that led to a reversal of plans including the closure of Monifieth.
The Arbroath independent said: "The folly continues.
"We have got part-time recycling centres losing money hand over fist, it was a silly decision and that's why I resigned from the administration.
"This will come back to haunt you in a year's time," he told colleagues. "And let's hope this time you listen to our officers."