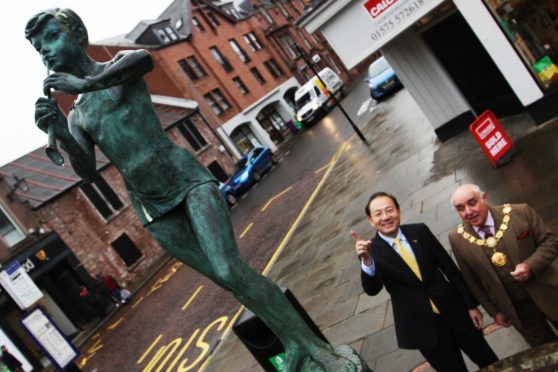 A Chinese VIP enjoyed a "dream come true" trip to Angus when he visited the birthplace of one of his cultural heroes.
Chinese Consul General Pan Xinchun first read J.M. Barrie's Peter Pan when he was at university and was inspired by the character's spirit and courage – not to mention the fact they shared a name.
On Tuesday he paid his respects at the statue to the boy who never grew up during a visit to the author's home town Kirriemuir.
The event was arranged as part of a programme of activities designed to strengthen bonds between China and Angus.
Mr Xinchun said it was a treat to trace the roots of a character he had admired for the last 30 years.
He said: "I was inspired by the spirit of Peter Pan. He is a very courageous character, everyone knows him and the story.
"It's great to be here at his birthplace and to come face-face with my namesake.
"It is a dream come true to see the real Peter Pan."
Aside from seeing a personal hero, Mr Xinchun was  in Angus as part of efforts to maintain and strengthen cultural and economic connections between the county and one of the world's biggest economies.
He added: "There are some very good cultural links between Angus and China and I hope to increase these going into the future.
"The relationship will grow and I will try to do my best to make that happen."
He was shown around Kirriemuir by Lord Provost Ronnie Proctor and David Valentine, former council economic development chief, who has been instrumental in forging the area's links to China.
Mr Valentine said: "The consul told us how big a fan of the Peter Pan story he was so I thought it would be great to take him up to see the statue.
"I am happy to bring him to Angus and take forward new opportunities for trade, culture and tourism."
Mr Proctor said: "Over many years Angus has established a unique and productive relationship with China through various business and cultural interests.
"This special bond has allowed extraordinary partnerships to flourish – the history and mythology of Glamis Castle is now intertwined with the Great Wall of China through a unique twinning arrangement, and our astonishing golf heritage is as treasured in China as is it here."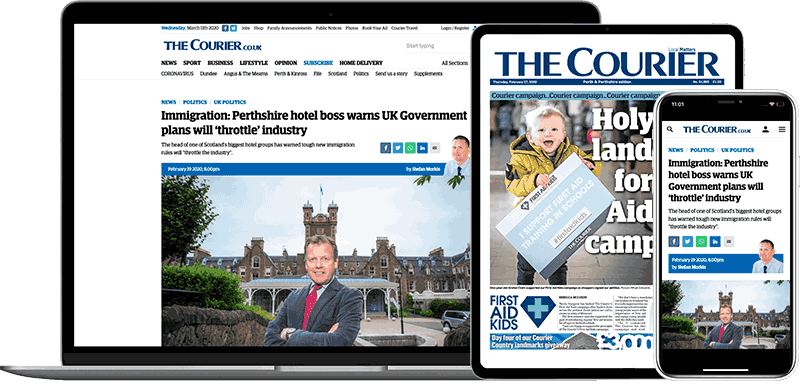 Help support quality local journalism … become a digital subscriber to The Courier
For as little as £5.99 a month you can access all of our content, including Premium articles.
Subscribe