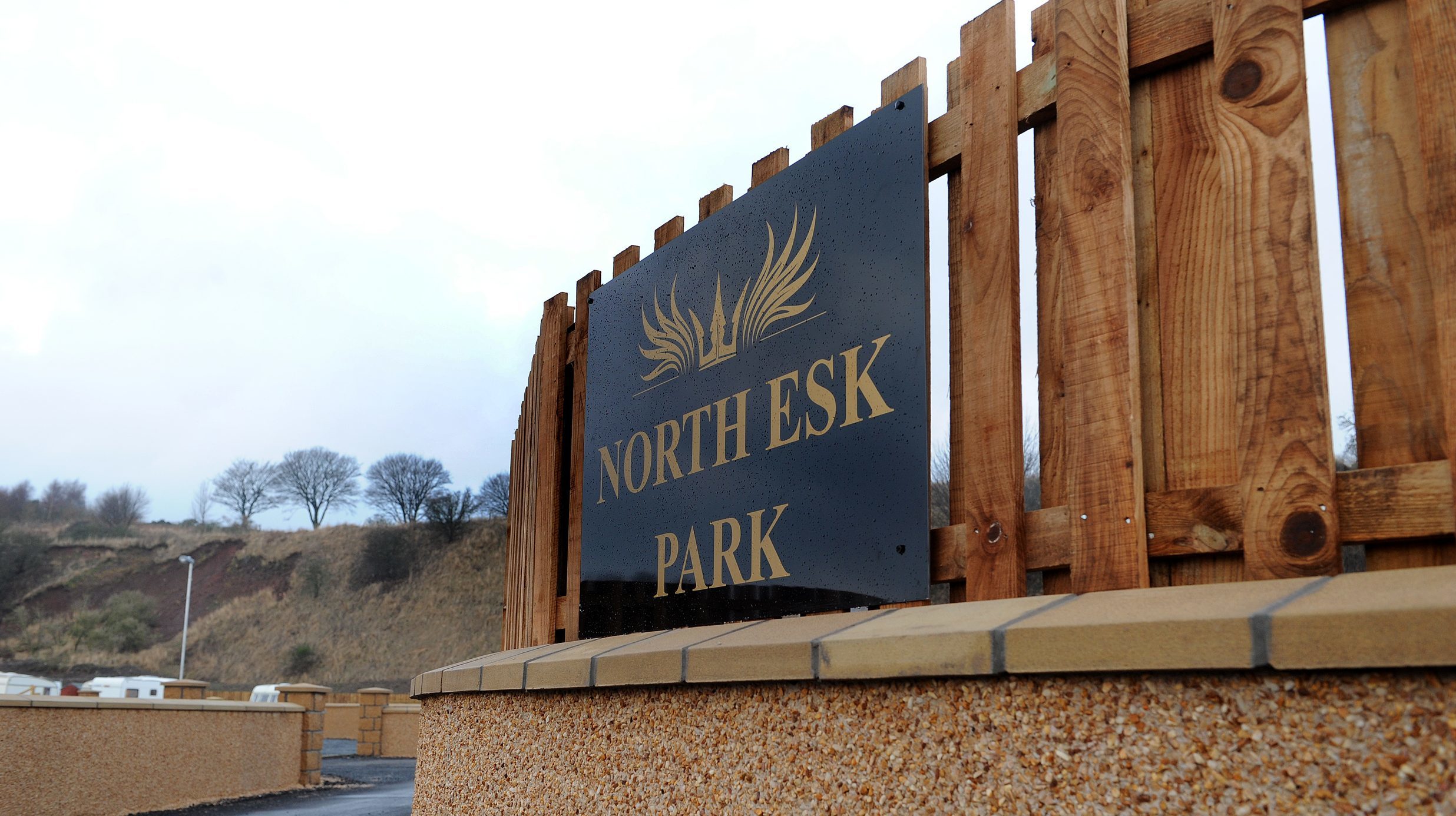 A decision to refuse planning permission for an unauthorised Travellers' site in St Cyrus will not be appealed to the Court of Session.
Scottish Ministers overturned retrospective planning permission granted by Aberdeenshire Council in April last year and the Travellers were given until July 2018 to leave.
Talks will continue between North Esk Park residents and Aberdeenshire Council "aimed at finding a way forward" in what has been described as a "complex situation".
The news emerged on the day the Montrose-based businessman behind North Esk Park announced he is "reluctantly" severing his links with the development which appeared on farmland close to the River North Esk almost exactly four years ago, triggering opposition from local residents and leading to a lengthy planning battle.
William McDonald, who owns and operates the five-star Monarch of the Glen residential site in Montrose and has applied for planning permission for a luxury holiday park at a former piggery at Luthermuir, has decided to hand over the reins.
He said: "Obviously we were disappointed with the Scottish Minsters' decision.
"I still have the best interests of the residents of North Esk Park at heart but it's quite clear that the controversy surrounding the site is affecting the credibility of my other businesses.
"I have thought long and hard about this and have reluctantly decided that it's time to hand over control to others.
"J Docherty Properties has a strong team in place and I am sure they will continue to work effectively with Aberdeenshire Council to find a solution to the issues. But from now on I will have no further input to any decisions or discussions.
"I continue to own land at North Esk but whatever happens to the site in the future is now out of my hands."
Mr McDonald told planning officials from the local authority of his decision at a meeting last week which was also attended by planning consultant Alan Seath.
Mr Seath said: "It is a complex situation. More than 50% of the site is privately owned by the residents who live there. The rest – the touring site – is now controlled by J Docherty Properties.
"As a planning consultant I am representing all the residents and business interests. The owners of the private pitches will be represented by Mr James Reid, one of the residents. The council is keen to work with us to find a solution."
Mr Seath will be a key figure in future discussions "aimed at finding a way forward" for the North Esk residents and their children, many of whom attend local schools.
After initially refusing permission and instigating enforcement, Aberdeenshire councillors then voted overwhelmingly in favour of granting permission for the creation of an official halting and touring site in April last year.
The application was called in after Sepa confirmed the site had flooded in 2002, 2012, 2013 and in the aftermath of Storm Frank on December 30 2015, when residents had to leave their caravans because of rising water levels.
Scottish Government-appointed reporter Rob Huntley carried out an inspection in December but his "heavy workload" and "full caseload" was blamed for the lengthy delay in completing his report which finally dropped on the desk of Scottish Ministers eight months later.
Scottish ministers agreed with Mr Huntley's conclusions and refused retrospective planning permission in September with Travellers given until July to get off the site.
Chief Executive of Aberdeenshire Council Jim Savege said: "We have been informed by Mr McDonald of his plans to step down and will continue to work with representatives of the North Esk site to find a way forward regarding the decision by Scottish Ministers."