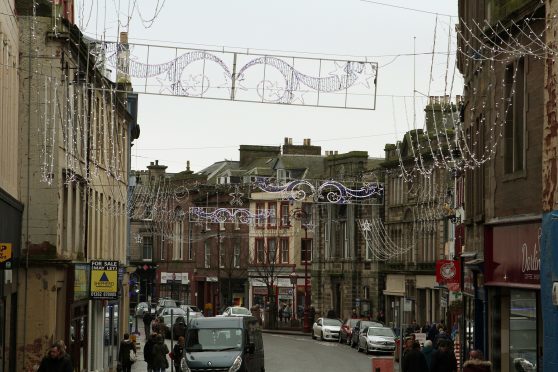 Nine weeks today.
They will fly by and before you know it the sea of shiny paper will be rolled up into bin bags to go to the recycling centre (as long as you don't have enough wrapping to fill a big trailer) and we'll all be as stuffed as turkeys.
Be assured that the big day will come round quickly, as evidenced by the ranks of chocolate Santas already lining up alongside other festive goodies in local supermarkets.
On the nearer horizon for Angus towns are the traditional lights switch-on ceremonies and accompanying visit of the white-bearded one for local kids to hand-deliver their wish list.
To introduce a timely metaphor into proceedings, there's a real prospect that it might be a bit of a damp squib in some of the burghs.
Because, despite the determined efforts of local communities, some are just not getting the response – and, more importantly, community financial support – they need to put the sparkle into this festive season.
Christmas lights responsibility has been handed over to communities and those who have taken up the challenge are finding it as much of an uphill climb as some parents will if they leave it too late to get their hands on this year's must-have toy.
For example, as of the weekend, fewer than 40 people had contributed to an Arbroath crowdfunder which is part of the effort to bring in £12,000. That is despite pleas just a couple of quid from everyone in the season of giving would see them well over the fundraising finish line.
The wider Angus aspect has now also been clouded by the not unfamiliar battle of the burghs bickering after one local councillor blew a fuse over some towns getting a helping hand from their common good fund while others which don't possess the historic cash pot naturally miss out.
The Christmas countdown is on and here's hoping it's ho, ho, ho and not no, no, no for the illumination ambitions of our Angus towns this festive season.