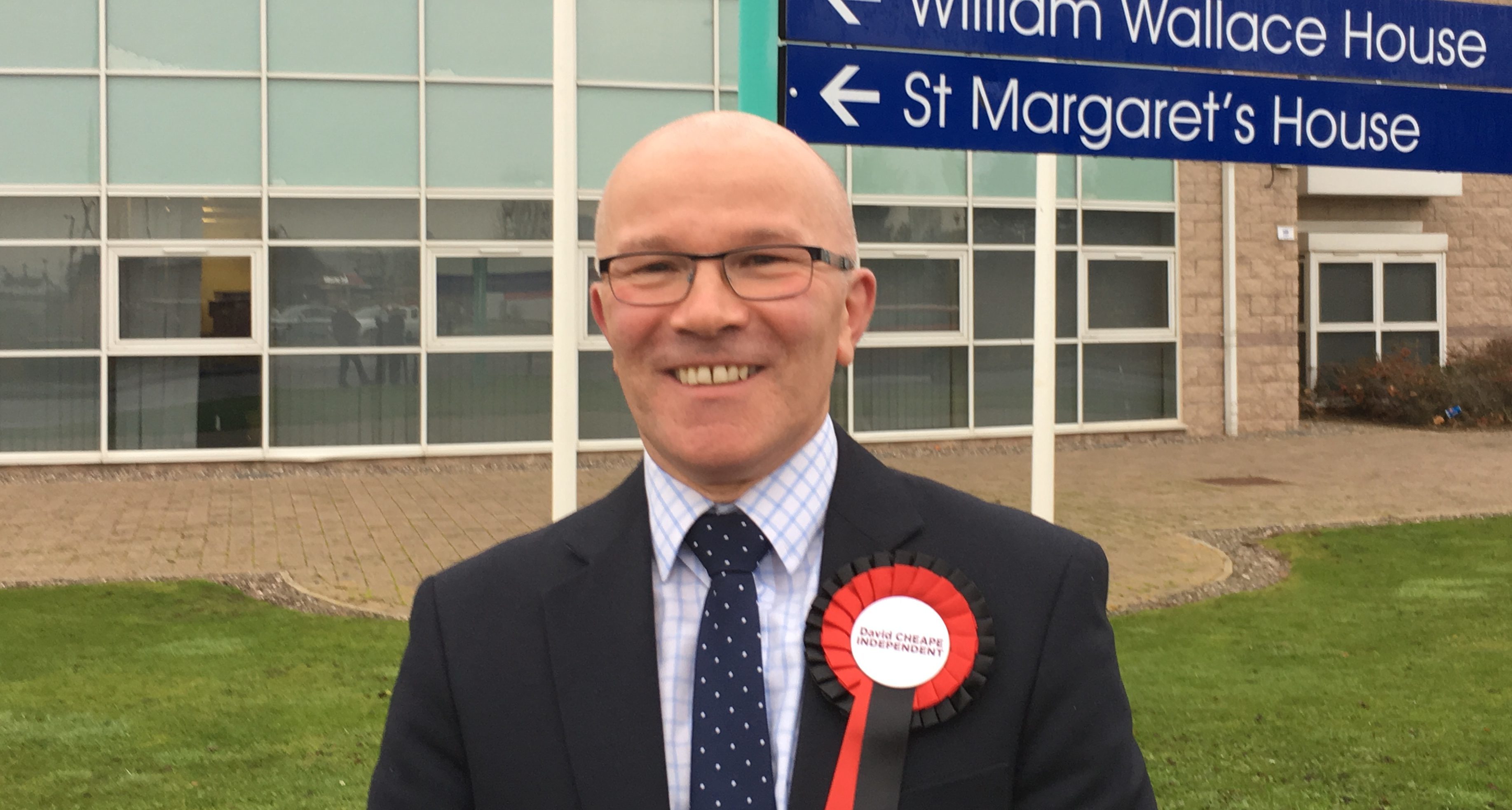 The thorny issue of Angus skip sites has claimed another council administration figure after Carnoustie Independent David Cheape sensationally stepped down in protest over the latest twist in the saga.
His decision came after a special meeting of the full council ratified a ban on trailers over six feet in length at Brechin, Carnoustie, Forfar and Monifieth on health and safety grounds less than a fortnight after delaying the decision in another chapter of the recycling centres debate labelled an "utter burach" by one opposition councillor.
A complete ban on trailers has been put in place at Kirriemuir recycling centre because of the site constraints at the Bellies Brae facility.
In September, deputy council leader and Arbroath independent David Fairweather also resigned from the rainbow alliance over what he branded the "bungled handling" of skip site operations across the area.
Councillor Cheape's shock move leaves Carnoustie as the only burgh in the district without a representative in the ruling administration after his frustration boiled over with a group he said lacked "energy, ambition and ideas, and is reticent to change."
Mr Cheape – elected at the end of 2016 after winning the by-election triggered by the untimely death of former Angus Provost Helen Oswald – had been blocked from bringing two amendments before Tuesday's full council meeting in Forfar.
He rose to slate what he described as "totally ludicrous" blanket ban on pedestrian access to skip sites, and criticised the new trailer rules which will come into force with immediate effect.
Following the meeting, he said: "I have become increasingly disillusioned about who actually runs the council and how policy is formed. It seems more and more that council officers recommend policy and the incumbent members simply rubber stamp it."
Mr Cheape was also recently behind a failed bid to move council meetings to 5pm in what he said was an attempt to increase the age and background profile of elected members and change a council make-up dominated by the "retired and wealthy".
On the recycling centres issued, he added: "Blanket restrictions covering all sites are not appropriate.
"Councillors are getting criticised heavily in both the media and on social media as approving everything put to them by officers on some new health and safety initiative that seems to have become necessary all of a sudden.
"It didn't seem necessary last year or the year before that. In fact it doesn't appear to have been necessary in all the years we have run recycling centres to date."
He continued: "If I felt my continued support of the administration would result in positive change for Carnoustie residents then I would have remained at the table and fought from within.
"Unfortunately my experience to date shows how unlikely it would be that I would receive their support.
"Therefore I will channel my energies into working out with the administration to support initiatives and policies that will be for the betterment of Carnoustie and district.
"It's getting to the point where all members have to decide if they run council or simply agree to everything brought about by officers.
"If it's the latter then we might as well all pack up and go home," he said.