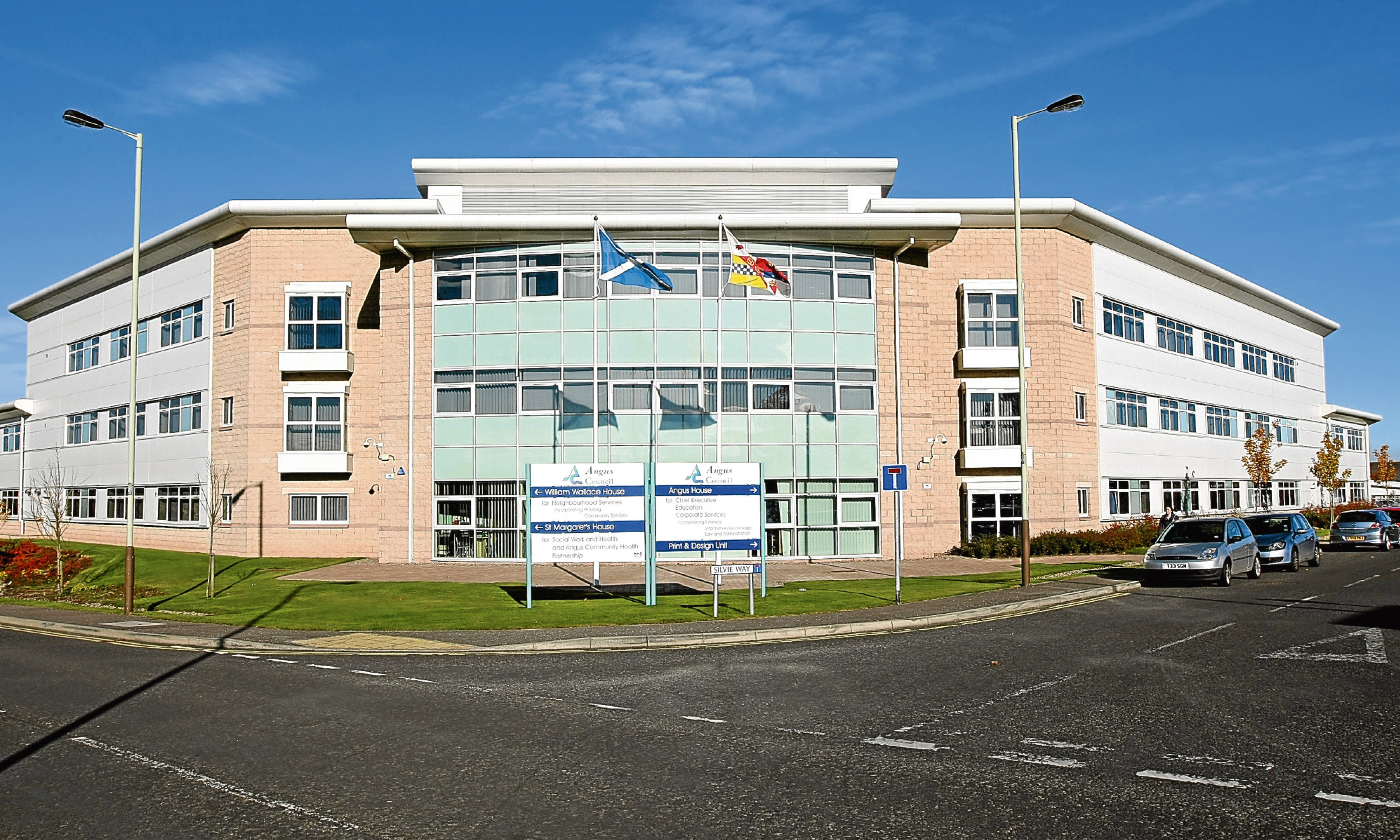 Angus administration leader Bob Myles has expressed his "disappointment" over the shock resignation of Carnoustie independent David Cheape from the ruling group.
But the alliance chief has denied the multi-party coalition is in trouble after the second departure from its ranks as a result of the handling of the area's recycling centres.
Mr Cheape, elected in a by-election at the end of 2016, tendered his resignation in the immediate aftermath of a full meeting of the council on Tuesday which considered control measures at the area's skip sites.
He had also been unhappy with other decisions taken by the ruling group and accused the administration of lacking "energy, ambition and ideas."
Mr Cheape's departure follows that of Arbroath independent David Fairweather in September, when he walked away from the role of council deputy leader – also in protest over the issue of recycling centres.
Council leader and Brechin/Edzell independent Mr Myles said he had spoken to Mr Cheape about his decision and the "frustrations" which led to a resignation that leaves Carnoustie as the only Angus burgh without elected member representation in the administration.
"It is disappointing that he feels we are not able to get the officers to work with us as much as he would like," said the coalition boss.
"I totally recognise the talents he can bring to the council and we have now got to take stock and not make any hasty decisions about membership of committees and such like at the moment."
Mr Cheape sits on three council committees — communities, development standards and policy and resources – and is also a council representative on the Carnoustie Golf Links Management Committee.
On the issue of the loss of two administration figures in relatively quick succession, Mr Myles added: "It is disappointing but perhaps ironic that they left because of polarised ideas.
"Councillor Fairweather left because we did not go with everything the officials said, while Councillor Cheape felt that we were following too much what they had said.
"We are trying to get a pragmatic outcome but we also have to recognise our responsibilities and take a balanced view.
"I have respect for the talents of both councillors. In terms of the Carnoustie situation it is not a concern that there is not a representative in the administration because the three local members are capable and able to give their point of view.
"My door is always open if they wish to put something forward," he said.