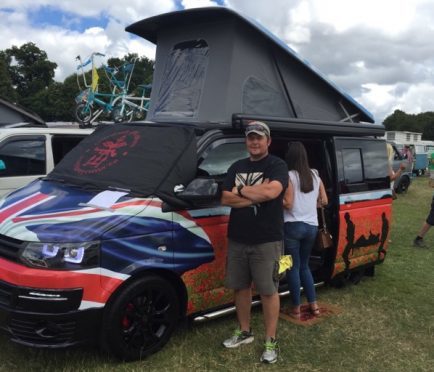 A former soldier has called for tougher measures to weed out "pseudo-charities" which could be failing veterans.
Grant Allen, who served with 7 (Sphinx) Battery Royal Artillery at RM Condor, said it was "deeply worrying" that some organisations were spending so little of their income on good causes.
People in Angus have raised concerns after receiving donation bags at home for a military charity which is being investigated by the Charity Commission.
Forces Support responded by saying it had "no agreement in place" with the textile company manufacturing the bags and anyone who gets a bag delivered to their door "should not give to this company" as they do not act on the charity's behalf.
Mr Allen, who was wounded in combat and now raises money for Help for Heroes, said: "The number of organisations springing up with charitable status, but whose expenditure on good work is dwarfed by fundraising costs, staff salaries and shops is deeply worrying.
"I'd like to see a much tougher regime in place that weeds out what some might call pseudo-charities, because the fact is that some of these outfits can put people off from donating to the bona fide charities that make such a positive difference to service personnel, veterans and their families."
The Charity Commission has issued a regulatory alert to 187 recently-registered military charities after a review found most had weaknesses in safeguarding and fundraising.
The regulator decided to review military charities after a number of media reports about aggressive fundraising techniques.
The review found there has been a "loss of trust in the charity sector as a whole, caused mainly by misconduct by trustees and management in a few".
Arbroath Independent councillor David Fairweather said: "I was approached by a constituent who is an army veteran and had received several donation bags at home for a military charity.
"He was suspicious, and had decided to look into them further."
Mr Fairweather said the man found that the organisation, Forces Support, was under investigation by the Charities Commission after it was revealed that just 15% of its 2015-16 income of £2.7 million was spent on charitable activities, while the chief executive enjoyed a 40% pay increase on the previous year.
"Although there is no suggestion of wrongdoing, many people, myself included, would question why so much is spent on fundraising, shops and salaries, and so little is making its way to helping the families of fallen troops," he added.
"A £5 donation would see just 75p used to support those who need it.
"Angus has an outstanding military tradition, and of course people want to help, so I would urge those considering making a donation to check the charity before doing so.
"There are some excellent organisations doing amazing work such as Help for Heroes, Royal British Legion, PoppyScotland and the Royal Marines Association to name just a few, whose finances are completely transparent, and their projects make a real difference.
"I think this is especially important as we approach Armistice Day, and prepare to honour those who made the ultimate sacrifice in combat zones across the world."
Forces Support which has outlets in Scotland has been under investigation over its expenditure.
The Charity Commission acted following a complaint from a war veteran that most of the money it raised was spent on running dozens of shops and employing staff.
No evidence of any wrongdoing has been found. However, according to its latest accounts, FSL had an  income of £2.7m in 2015-16 and spent £2.5m. Only 15% of the expenditure went on "charitable activities" — a total of £375,308 — with £2.12m spent on fundraising.
Over the same period, Bill McCance, the charity's chief executive, was paid £71,400, an increase of almost 40% compared with his remuneration in 2014-15.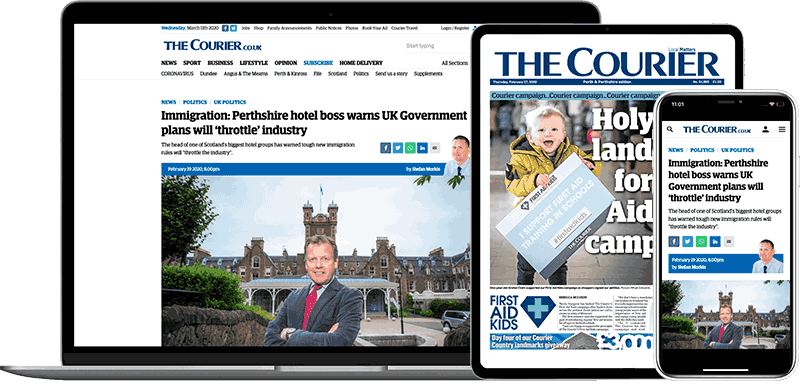 Help support quality local journalism … become a digital subscriber to The Courier
For as little as £5.99 a month you can access all of our content, including Premium articles.
Subscribe