Extraterrestrials in Ethie and martians in Montrose – the first trailer has been released for an alien invasion movie shot in Courier country.
Inspired by classic 80s sci-fi films and the Netflix series Stranger Things, IronStar Films' short movie 'Tellurian' is on target to be completed and ready for summer 2018.
IronStar Films, which is staffed by Graeme Carr, Peter Birnie, Dean Pearson and Allan Jennings who all live and work in Angus, launched a £4,000 IndieGoGo campaign to get the project up and running.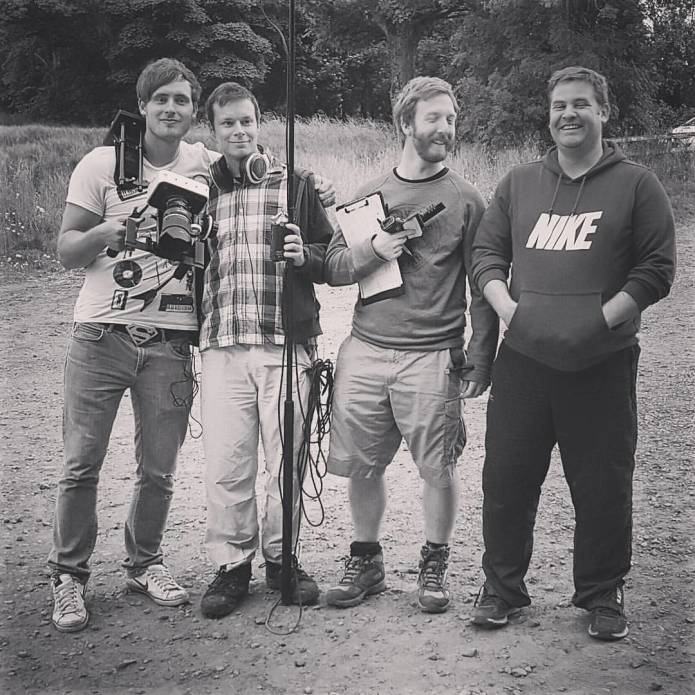 Lead roles were given to King Arthur star Craig McGinlay and The Gaelic King actress Kerry Browne who plays Beaker which is the movie's very own version of Ellen Ripley.
The rest of the cast featured several actors from Tayside including Arbroath's Chris O'Mara and 'rapping Proclaimer' Billy Boyd who is best known for The Great Hip Hop Hoax.
Graeme said filming started at Scotland's secret Bunker in Fife before moving to Arbroath's Rosely House Hotel and the former Sunnyside Hospital in Montrose.
"These locations were to provide the background for our opening scene and alien invasion respectively," he said.
"I'm not sure what local dog walkers thought when they happened across over 20 cast and crew running about with smoke machines and alien costumes.
"Our fifth day of filming was again local just outside Arbroath in Ethie Woods where we shot the pod landing scene with a fully custom-built eight foot space pod."
Tellurian is a tale of the enduring human spirit in the wake of an alien invasion where all the children on earth disappear.
While the war for the planet rages on a small group of militia find themselves trying to protect possibly the last child on earth.
Graeme said Tellurian "belies its low budget status" and hopes the project will provide a stepping stone for the Angus film company's first feature film.
He said: "Of course we can't compete with huge Hollywood blockbusters with their budgets of millions but we do hope that we can create something that has the feel of a film with a bigger scope to it.
"In lots of indie films you are aware of the budget constraints.
"We wanted to push that and try to create something that felt bigger than the £2,500 budget we have spent so far."
Graeme said releasing the trailer allows people "to see what we are trying to create and hopefully get behind the project safe in the knowledge that we are putting out something of quality".
While filming they were also contacted by New York-based composer James Sizemore whose previous work includes the Hobbit trilogy and Spotlight which starred Mark Ruffalo.
Sizemore was impressed by the company's work and being a big sci-fi has offered to create the theme music for the movie which Graeme described as "a huge coup".
Ironstar's story began in June 2014 with an idea to make a short film called Bloodloss which went on to be selected to play in festivals in Australia, Spain, Canada and the US.
All of IronStar's previous films have done well on the festival circuit and collected a number of awards including 'The Clearing' which recently picked up best fantasy film at the prestigious Limelight awards in London.
IronStar want to enter Tellurian into a number of national and international film festivals next summer before it is made available online.
A further fundraiser has also now gone live to raise the rest of the budget to finish the movie.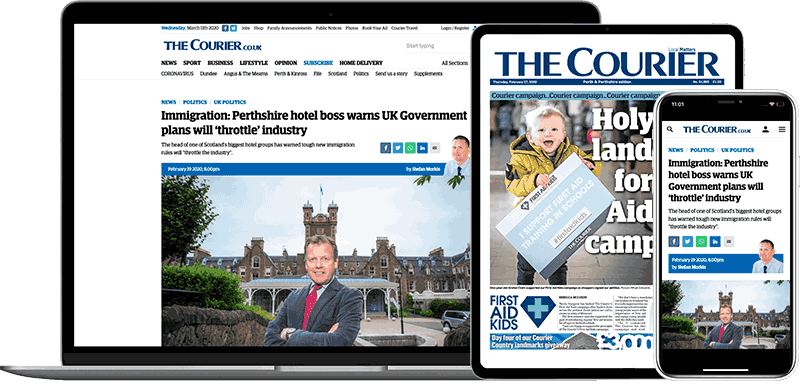 Help support quality local journalism … become a digital subscriber to The Courier
For as little as £5.99 a month you can access all of our content, including Premium articles.
Subscribe