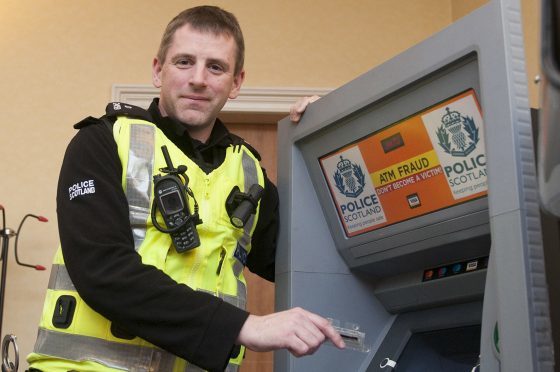 Scammers are tricking homes and businesses in Angus out of £15 million a year.
Victims include an elderly woman who was duped into handing over £136,000 as part of a telephone scam.
In another case, a middle-aged Montrose man lost his entire life savings, totalling £114,000, after believing he was investing in a legitimate business.
The grim toll was revealed on Friday at an event organised to equip locals with the information and skills to protect themselves from increasingly sophisticated fraudsters.
Mark Hodginkson, of Angus Health and Social Care Partnership, said fresh cases were emerging every day and condemned the perpetrators as "wicked".
He was speaking at the partnership's first pop-up financial scam advice event at Forfar Town and County Hall, where he was joined by Police Scotland financial crime specialists and Trading Standards officers.
Mr Hodgkinson, who takes the lead for adult protection and review operations, said: "Virtually every day we hear of someone getting scammed or coming close to getting scammed.
"One thing we can be sure of is that people never get their money back. It's a wicked crime and prevention is really the only thing that can be done.
"We work with police, banks, the Royal Mail, and various other organisations to try to stop people from falling victim but these criminals are very smart people."
The partnership's financial harm group estimates it has prevented potential victims from losing around £100,000 in the past year, although the total is dwarfed by the sums that are lost.
Scammers use a range of measures from high pressure doorstep sales, to mail, phone and internet cons. One of the latest trends sees people  fleeced of their life savings in pension scams.
Mr Hodgkinson added: "We want people to be fully aware of all the ways in which these scammers and criminals will try to get their hands on their cash.
"We also want to give them the knowledge and awareness to protect themselves and their hard-earned cash.
"Older people are often targeted but anyone can fall victim to this type of crime — you just have to be distracted or tired."
Two police officers were on hand to demonstrate the sophistication of bank card and ATM fraud.
Fraser Laid, a Dunfermline-based crime prevention officer, said: "The one thing we advise people to do is to always cover your pin number when entering it.
"Without the pin, scammers can't do anything with your card details from an ATM.
"Try to check over the machine first for any electronic chips in the card slot or any holes which could be concealing cameras and report it immediately.
"Never remove or touch anything which looks suspicious as this may be evidence, and in some cases a member of the criminal gang may be watching."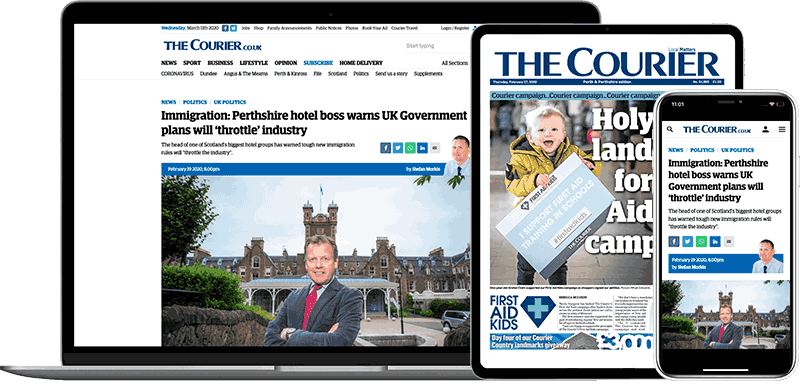 Help support quality local journalism … become a digital subscriber to The Courier
For as little as £5.99 a month you can access all of our content, including Premium articles.
Subscribe