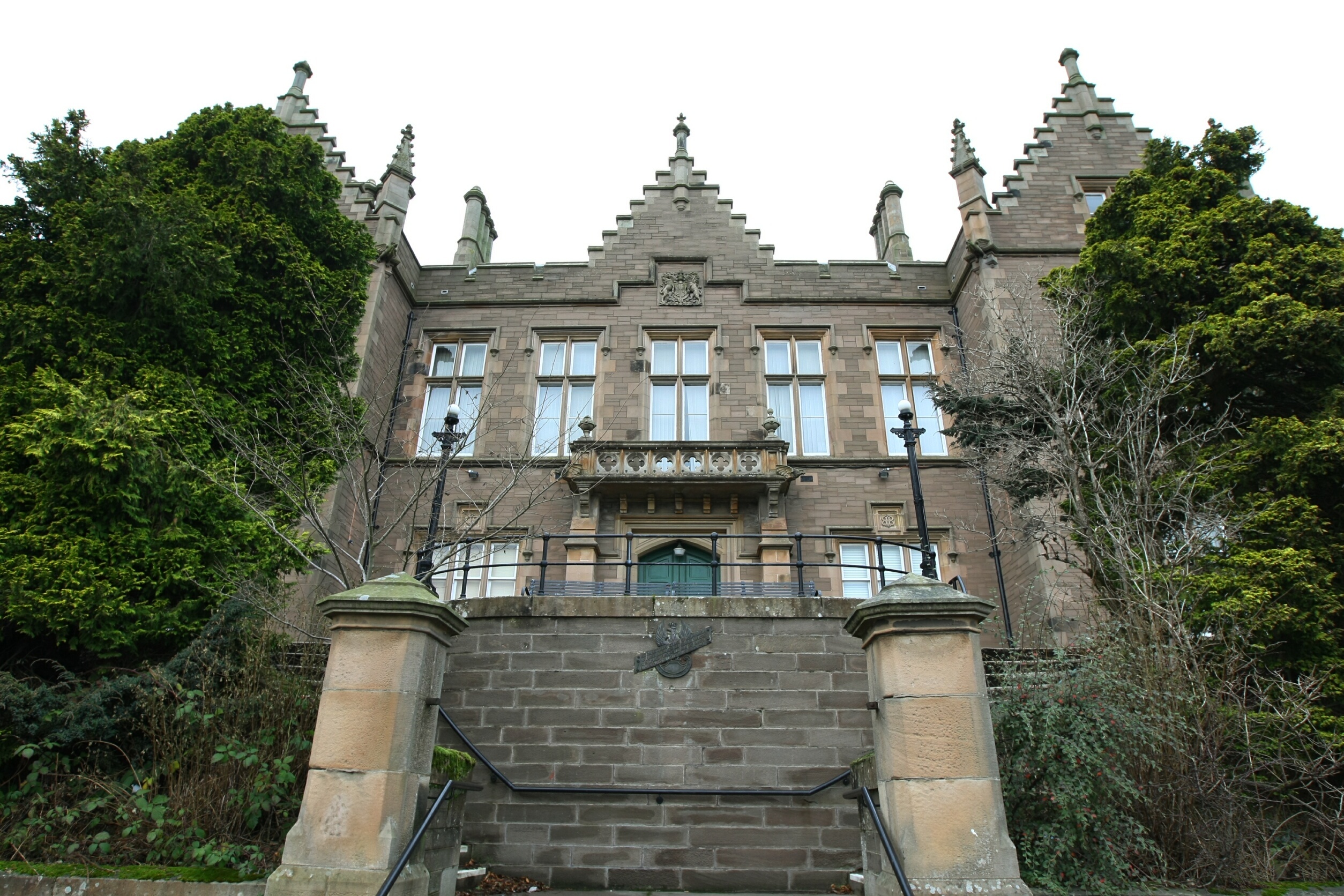 An Angus man has been told to replace his elderly mother's cooker after he trashed it with an ice axe.
Angry Andrew Cant took the weapon to the appliance after becoming frustrated that he couldn't work it, but his behaviour terrified his 76-year-old mum so much that she fled to a neighbour's house in tears.
Depute fiscal Stewart Duncan told Forfar sheriff court the incident happened at Cant's mother's house in Arbroath's Gallowden Avenue after he returned from a tea-time walk last month.
"The accused became angry at not being able to work the cooker properly, he went to another room, picked up the ice axe and proceeded  to repeatedly strike the cooker with the ice axe," said Mr Duncan.
"Later in the evening he called police to say that he had smashed up the cooker, while the voice of a female could be heard in the background and the accused was shouting at her."
The fiscal added: "A neighbour was at home around 8pm and answered the door to the accused's mother, who was crying and shaking, saying that he son had smashed the house up.
"Police attended and could see the accused waving the axe in his hand, describing him as being in an angry and distressed state."
Cant, of Roseberry Place, Arbroath admitted behaving in a threatening manner on October 1, brandishing a pick axe and repeatedly striking a cooker and cupboard doors with it.
Defence solicitor Ian Flynn said 42-year-old Cant was living in temporary accommodation at the moment but was seeking his own property.
He said the offence happened during a deterioration in Cant's mental health, but he had now made it up with his mother, who was in court to support her son.
"The suggestion in the report, given the axe and previous offending, is one of deferral," he said.
Sheriff Jillian Martin-Brown told the accused: "The report is fairly positive and suggests that over the six months of deferral you would be able to make financial recompense to your mother for the damage caused, and address your anger issues."
The court also ordered forfeiture of the ice axe.