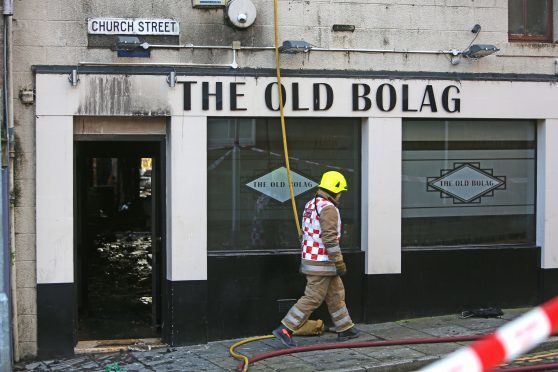 An old Angus pub has been left devastated after a huge fire took hold in the early hours of Sunday.
Emergency services were scrambled to the Old Bolag in central Brechin just after 1.30am.
Six appliances raced to the scene of the blaze on Church Street and fire crews battled for almost five hours to bring the blaze under control.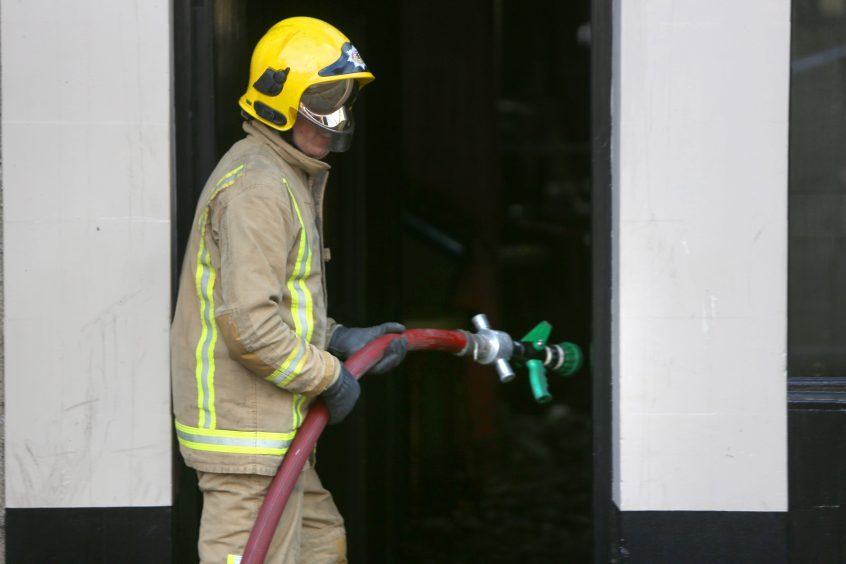 The fire was eventually extinguished around 6am but emergency services remained in attendance for most of the day with the road closed off to the public.
Nobody was injured but neighbours were evacuated in the middle of the night and were unable to return home until late afternoon.
The interior of the pub – which had reportedly been renovated just a few years ago – was completely destroyed.
Fire crews are continuing to assess the safety of the building.
Joe Bishop was in his flat, two doors down from the pub, when he smelled smoke.
"I was in the pub but left before it closed and went back to my flat," the 22-year-old said.
"I was sitting in my living room and then I smelled smoke. I actually thought it was coming from Dino's Pizza shop downstairs but then the next minute there was smoke everywhere.
"I realised I had to get out so I ran into the street. It's crazy. I wasn't able to get back into my flat until late."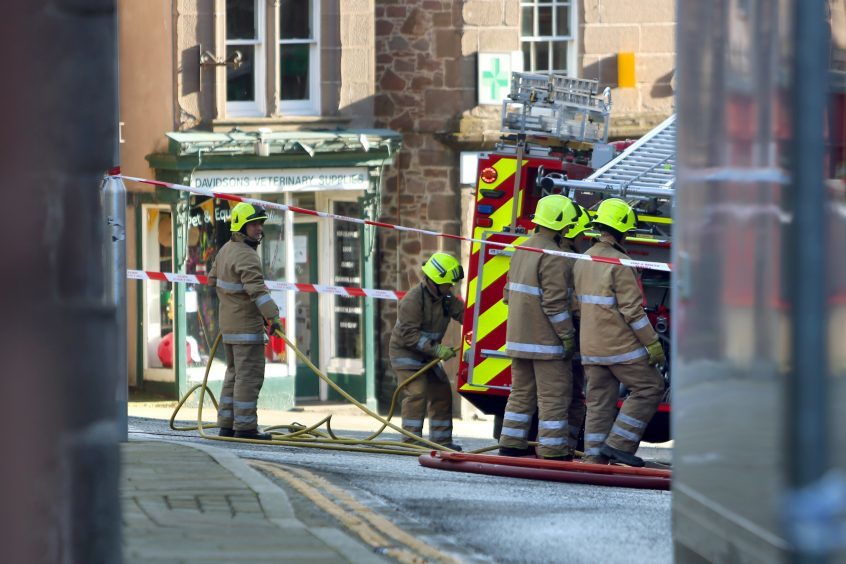 Another neighbour George McNish, 69, who has lived in Brechin for 50 years, said the pub was always busy on a Saturday night.
He said: "On Fridays and Saturdays there are always people in the pub and outside.
"I would assume there was staff in the pub at the time of the fire because it normally shuts at 1am.
"I hear everyone is OK though so they must have got out in plenty time.
"My friend lives next door and he was evacuated.
"He said his cat was stuck inside though and was in the window.
"The firemen said he couldn't go back inside to save it. I hope it's OK."
The fire service said its investigations were ongoing.
A spokesperson for Police Scotland said: "A number of residents from neighbouring properties were evacuated as a precaution.
"Nobody is believed to have been injured and the cause is currently unexplained."
"Inquiries are ongoing, although they are at an early stage.
"We will conduct a joint investigation with the Fire and Rescue Service to establish the circumstances surrounding the incident.
"If anyone has any information that might assist in our investigations then please contact us."