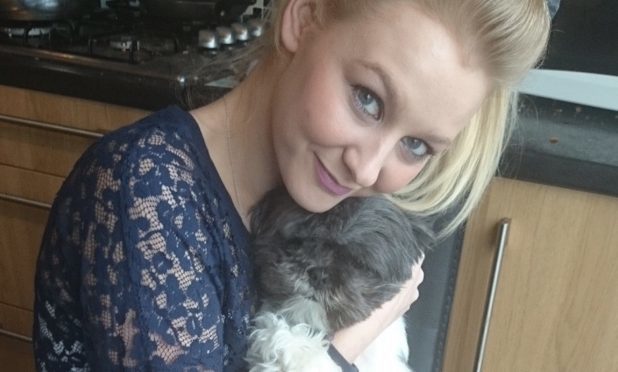 A heartbroken Angus family hope the driver who killed one of their pet dogs at a busy beauty spot will be traced.
Police are hunting the man behind the wheel of a large black 4×4-type vehicle – possibly a Volvo – which hit and instantly killed eight-year-old Lhasa Apso Sasha on the road running round Forfar Loch.
The tragedy was witnessed by devastated owner June McDonald and her five-year-old grandson from just feet away.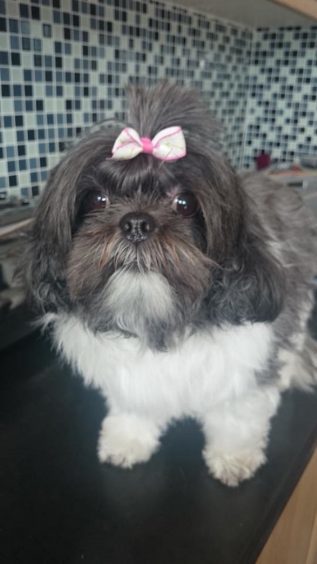 They were walking on the north side of the loch at around 2pm when the car emerged from the track leading to Forfar Sailing Club.
June, who is well-known in Forfar through her work with rescue dogs, had two of her other pets, Tibetan Spaniels Jack and Molly, on extendable leads with Sasha off the lead just yards ahead.
June said: "I heard the car before I saw it and said to my grandson, Devlin to keep in to the side.
"Sasha was right in on the verge, she's very good and was probably ten feet away from me but the car just came out and ran right over her.
"It was just horrible, I just thought 'don't let it be bad' but when I saw her and turned her over I knew there was nothing I could do for her."
Social care officer June, 51, added: "Motorists are usually so considerate around the loch but he just drove off.
"When he got to the fork in the road where the track joins the road he slowed down and I thought he was going to stop the car because he knew what he had done, but he didn't.
"He must have had a clear view of her running down the verge, and he must have known he had gone over something," she added.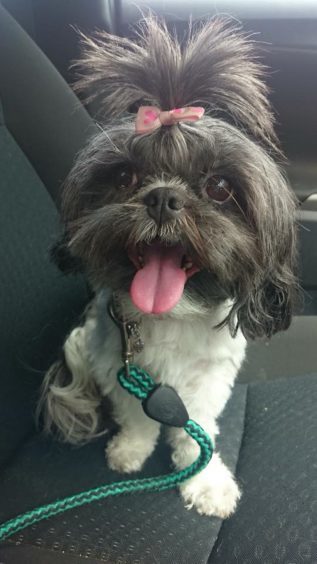 "I had my hands up – if he had looked in his mirror he would have seen me and known that something had happened."
Passers-by helped and managed to distract Devlin until the arrival of June's husband, Fred.
Sailing club members said they did not know of anyone who had a vehicle of the type described by June, but the area is also a popular fishing spot so the car – possibly bearing a private registration – may have been  driven by an angler.
"Accidents happen, but everyone is just horrified that someone could drive away with no regard for what they have done," said distraught June.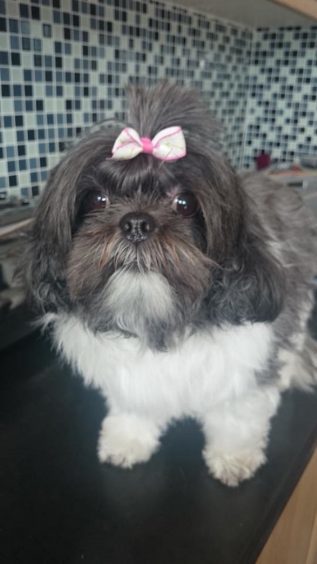 A Police Scotland spokesperson said: "Police are looking for anyone who may have any information regarding the make or model of this black coloured vehicle or who may have witnessed this incident taking place."