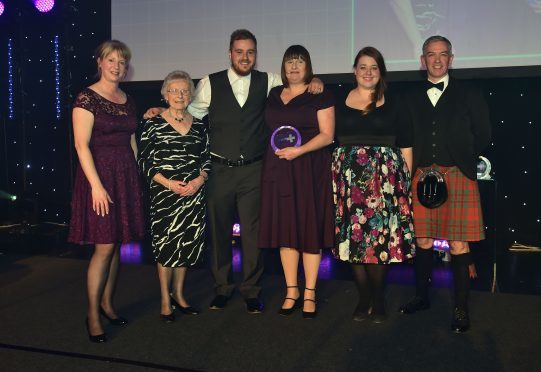 An Angus charity were awarded for their care work when a widow nominated workers for their "dedication and compassion".
The Angus team of Realise Support and Learning Services was presented with the Care of Long Term Illness award at the Scottish Health Awards on Thursday November 2.
They were nominated by Jennifer Ritchie, whose husband Iain received care from Realise in the last year of his life until he passed at the age of 81 in January. He had been receiving care from Realise in their home in Forfar since March last year.
Jennifer said: "The commitment, dedication and compassion shown by the team meant we could keep Iain home. The team were always very professional, treating my husband with dignity and respect even in the most trying of circumstances.
"They bent over backwards to do everything they could."
Karen Thomson, Realise director, said: "We were really gob smacked to even be nominated. We're a really, really small organisation so did not expect to win.
"It was really nice to even be in the final, never mind winning. It was a complete shock, a whirlwind.
"Angus is quite small really so to have the limelight on us was quite a shock.
"Our ideals are to provide a service focused on the individual and I think we have succeeded in that so to get recognition is wonderful.
"We try to centre our service on the person. It was wonderful to get our work recognised but we do it because we want to do the work well.
"We don't want to get much bigger as that can sometimes lead to losing that focus when an organisation gets bigger."
Karen has worked in care "all of her life" and started Realise, feeling care providers could do more to focus on the client's needs.
Realise wasn't the only Tayside winners on the night.
Dr Niall McGoldrick, dentist at Dundee Dental Hospital won the prestigious Young Achiever.
John Connell, NHS Tayside chairman professor, said: "I'm delighted to see our staff recognised again at the Scottish Health Awards. NHS Tayside is always well represented at these awards, which highlights our commitment to providing first-class care and services for our patients.
"It's an honour to be nominated for these awards by patients, families and colleagues so I'd like to congratulate our nominees, finalists and winner on this wonderful achievement."
The winners were announced at the awards ceremony at the Corn Exchange in Edinburgh on Thursday November 2.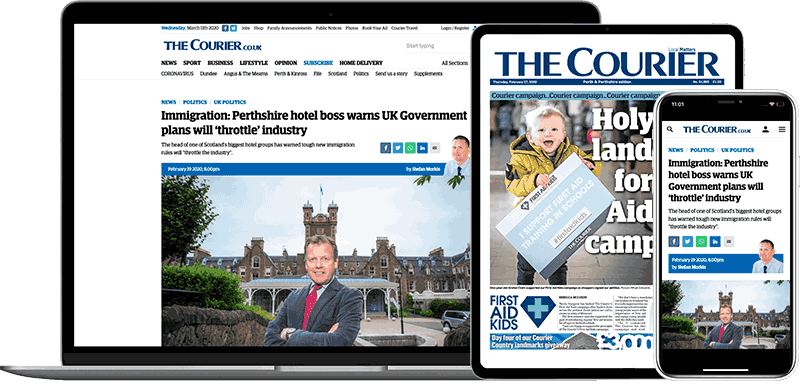 Help support quality local journalism … become a digital subscriber to The Courier
For as little as £5.99 a month you can access all of our content, including Premium articles.
Subscribe