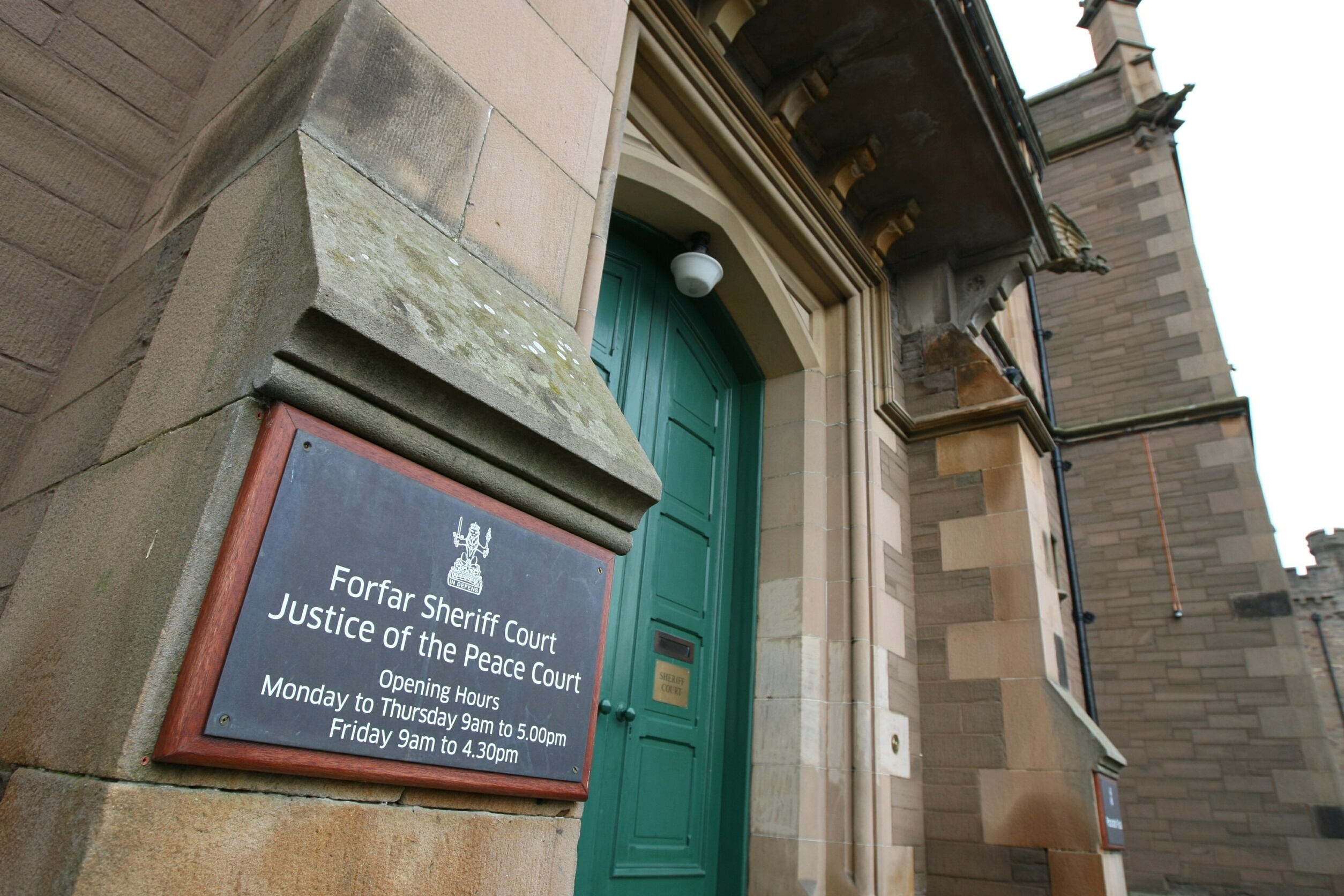 A sheriff has issued an arrest warrant for a 16-year-old boy who is one of two teenagers accused of carrying out a 37-vehicle vandalism spree in Montrose.
The youth failed to appear for a second time at Forfar sheriff court on Tuesday alongside his 17-year-old co-accused. Both are too young to be named publicly.
The pair are alleged to have damaged vehicles in several Montrose streets during last year's festive season by striking them with knives and kicking and climbing on them.
The 17-year-old is from Montrose, while the younger accused is now residing in Aberdeen, having previously lived near the Angus town.
The complaint alleges between December 15 and 29 last year at Bents Road, New Wynd, Museum Street, Caledonian Place, Baltic Street, Erskine Street, Panmure Place, Ferry Street, Provost Reids Road and Russell Street, all Montrose that while acting with others, they maliciously damaged the vehicles.
The charge includes an allegation they struck the window of a property at Caledonian Place with a brick or similar item and caused damage to the doors of a garden fence at Panmure Place.
Between the same dates both accused are also charged, again while acting with others, with having knives in a public place.
The 17-year-old's solicitor, Nick Markowski, previously tendered a not guilty plea on behalf of his client, who was present in court for the latest calling of the case.
Mr Markowski said his client accepted responsibility for some matters, but not others and was maintaining his not guilty plea.
The case against the 16-year-old had previously been continued and he was released on bail having earlier appeared on a warrant following a failure to appear.
Sheriff Gregor Murray granted a Crown motion for an arrest warrant relating to the younger accused.
A further intermediate diet in the case has been set for December 5, with the case scheduled to go to trial on December 8.
Police scoured CCTV in the inquiry which was mounted following a spate of vandalisms in the town.
They subsequently said four youths – including two 13-year-old boys – has been charged in relation to the incidents and would be the subject of reports to either the Procurator Fiscal or Youth Justice Assessor.