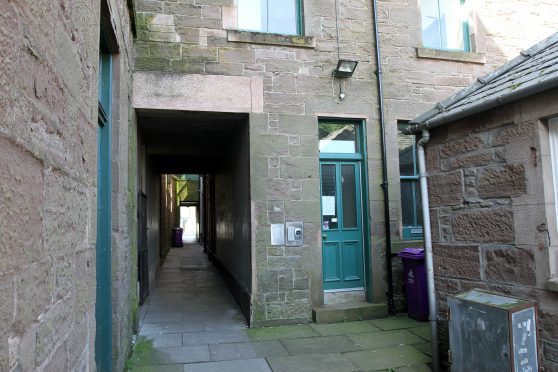 Angus Council has taken a huge financial hit on former homeless accommodation in Montrose after agreeing a £110,000 deal to offload the four-storey building.
The authority has decided to cut its losses after spending almost half a million pounds on the property which was ravaged by fire a decade ago.
The 11-bedsit Queens Close facility closed after a blaze in 2007 and has not been occupied for a single night since it was refurbished at a cost of £355,000.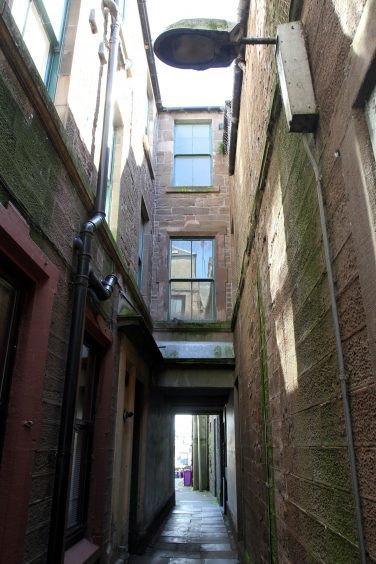 A further £100,000-plus has been laid out on maintaining and heating the empty unit.
The council was unable to secure a HMO (house in multiple occupation) licence for the property and two years ago it was put on the market for offers over £200,000.
Yesterday communities committee members unanimously agreed to accept the best offer of £110,000, with one local councillor demanding a full post-mortem report on what he branded a "sorry story" for the cash-strapped authority.
The £355,000 refurbishment programme was approved a year after the fire, and  included additional en-suite facilities, a new heating system, a £25,000 sprinkler system and £21,500 door entry system.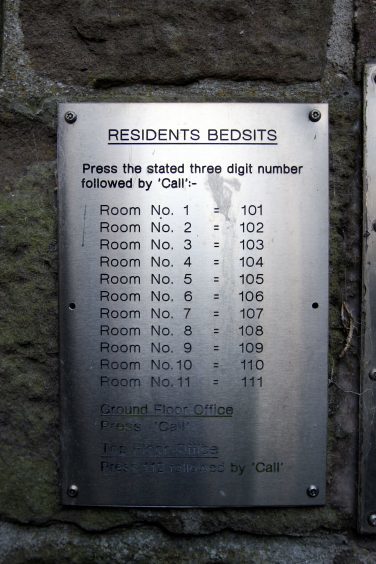 But changes to HMO legislation meant the property, which has four communal kitchens, a laundry, storage rooms and an attic capable of containing  a three-bedroom flat, was no longer legal and an offer to a housing association to take it on was rejected.
A freedom of information request later revealed a further £106,000 had been spent on maintaining the building  – including £38,500 on fuel costs alone.
One former staff member at the unit branded the saga a "disgrace" and Montrose councillor and committee member Bill Duff said he sympathised with Angus residents who would view the handling of the project as a waste of public money.
"When the annals of Angus Council are written, the saga of Montrose homeless unit will not be one of the highlights," said Mr Duff.
"I'm not intending to get involved in the politics of what happened – this disaster has spread over three administrations.
"I believe we should take the offer, I am firmly in favour of taking the bird in the hand," he said.
He continued: "The residents of Queens Close will, I'm sure, be pleased at this action.
"We've wasted a huge amount of council money on this project since the fire in 2007.
"The public, who are suffering from cuts we are having to make as a council, are rightly furious at this episode and the waste of public money.
"I feel we must get a report that catalogues the decisions taken so we can fully understand this sorry story – that's the least the public deserves," said Mr Duff.