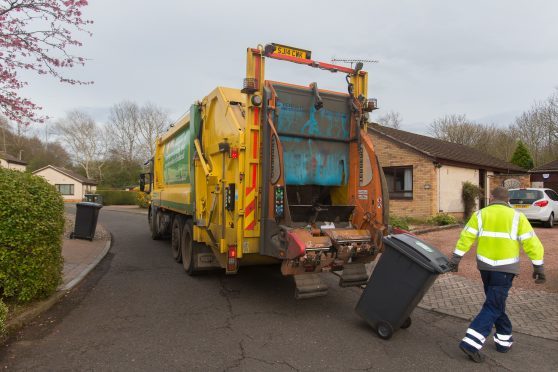 A leaked document has confirmed Angus Council plans which could see the county's bins being collected as late at night as 10pm.
After the Courier recently revealed the local authority was looking at late-night shift patterns as part of a  wide-ranging review of waste operations, the internal document confirms the late finish is among a raft of options under consideration.
A memo sent from environmental management service manager Graeme Dailly to all of the council's waste management staff outlines four options under consideration.
One is an alternating double shift system which would see binmen work 6am to 2pm one week and 2pm to 10pm the next.
Staff would be entitled to extra pay for working unsocial hours for just one of those hours – 6am and 7am – as council policy dictates unsocial hours as being between 10pm and 7am.
The proposed shift patterns are:
Option 1: Staff work four consecutive 9.25-hour days over a six-day period. Shifts will commence at 7am and end at 4.45pm Monday to Saturday.
Option 2: Staff work four consecutive 9.25-hour days over seven days. Shifts start at 7am and end at 4.45pm Monday to Sunday.
Option 3: Staff would work either early or late shift for five consecutive days – 7.5-hour days Monday to Thursday and a seven-hour day on Friday. The shifts would alternate – staff would work one week on morning, and then one on late shift. The shifts would be 6am-2pm and 2pm-10pm Monday to Friday.
Option 4: Staff work four consecutive 10 hour 35 minute days then have four consecutive rest days. This results in some weeks staff working three days and some four. Working hours therefore vary each week, but should average out a 37 hours. The shift would start at 7am and finish at 6.05pm Monday to Sunday.
Officials have said factors in drawing up the options included: vehicle repair and maintenance; availability of facilities; extended daily working hours; early and late daytime working; staff and vehicle allocation; supervisory arrangements; driver hours rules; street cleaning, and financial implications.
A formal consultation began last week, with union Unite being consulted throughout the process.
Dougie Maguire, Unite regional co-ordinator officer, said previously: "I think there are many health and safety issues to consider with this.
"Some of these roads aren't suitable for lorries during the day, never mind when it's dark for five months.
"We want to work fully with our members and will absolutely support them if it interferes with their work-life balance."
A spokesman for Angus Council said: "As part of the council's wider change programme, a review of waste collection shift patterns was carried out to identify shift patterns that can achieve the most efficient use of refuse collection vehicles and deliver savings whilst minimising impact on frontline service delivery.
"Proposals have been communicated to staff and trade unions and they are now subject to a period of feedback and consultation."
The memo also states a proposed new recycling centre at Forfar, to replace the current sites at Forfar and Kirriemuir, has been "put on the back burner" for a year.
The spokesman added: "A meeting of Angus Council on September 7 agreed that closures to recycling centres be deferred for a period of 12 months. All options for future service provision are under consideration."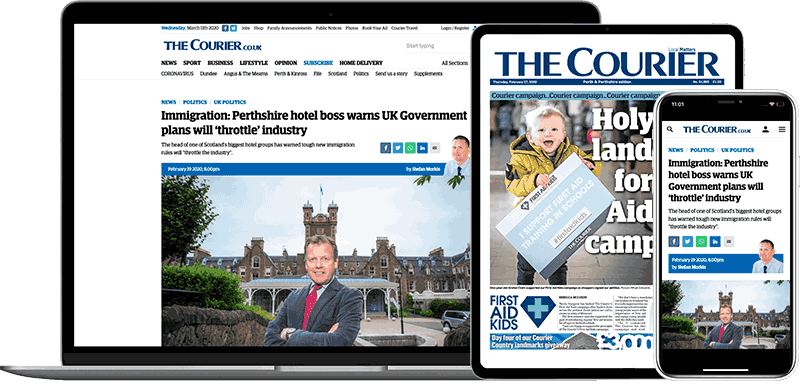 Help support quality local journalism … become a digital subscriber to The Courier
For as little as £5.99 a month you can access all of our content, including Premium articles.
Subscribe