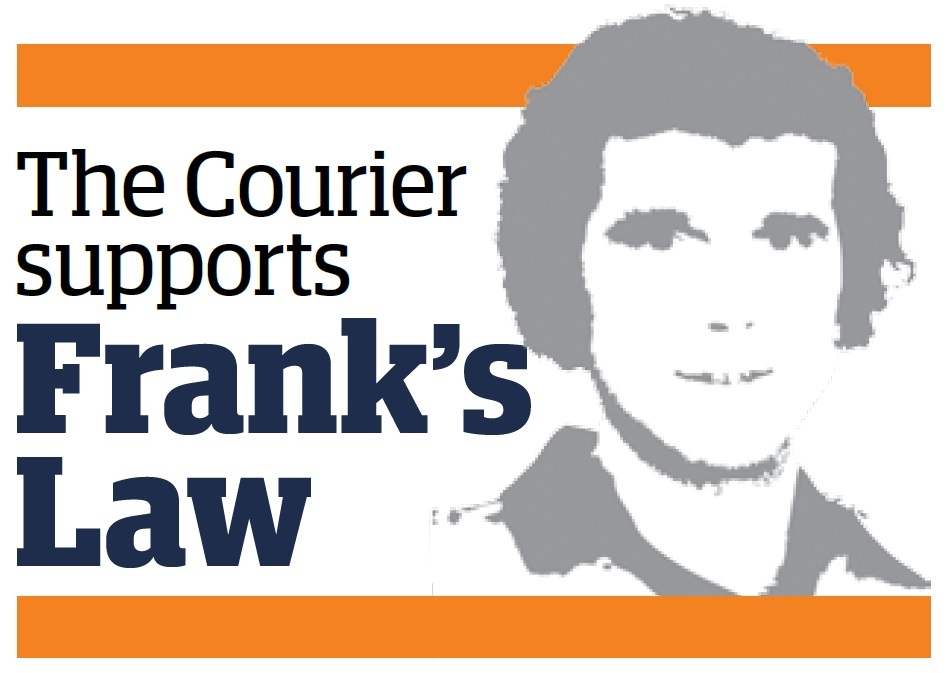 A leading dementia charity has called for the Scottish Government to stop delaying and introduce Frank's Law.
Alzheimer Scotland is supporting Kirriemuir woman Amanda Kopel's continued campaign to implement Frank's Law before 2019.
The new legislation will provide free personal care to people under 65 who are affected by conditions such as dementia or multiple sclerosis.
Backed by The Courier, Mrs Kopel has campaigned for the introduction of free personal care for everyone who requires it, regardless of age, since 2013.
Mrs Kopel has vowed to fight to have the introduction brought forward after First Minister Nicola Sturgeon announced in September that Frank's Law will be fully implemented as part of the programme for government.
Jim Pearson, director of policy and research with Alzheimer Scotland, said: "We have been a strong supporter of Amanda Kopel's 'Frank's Law' campaign to raise awareness of the issues faced by younger people with dementia and their families, and to extend entitlement to free personal care for those under the age of 65.
"Alzheimer Scotland wholeheartedly welcomes the Scottish Government's commitment to extend entitlement to free personal care to all who need it regardless of age.
"However, people under 65 with dementia or other illness or disability have been waiting a long time for equal access to this important financial assistance with personal care costs.
"That wait should be over and we support Amanda's continued campaigning urging the Scottish Government to prioritise introducing this welcome change now and not in 2019 as indicated."
The new legislation, which is due to come into force in April 2019, will benefit at least 9,000 families in Scotland by extending free personal care to people with dementia under the age of 65.
Mrs Kopel spearheaded the campaign in honour of her late husband – Dundee United legend Frank – who died in 2014 after a battle with dementia.
The Scottish Conservatives led the parliamentary campaign for the adoption of Frank's Law, culminating in a member's bill being lodged by shadow health secretary Miles Briggs.
Health secretary Shona Robison said the Scottish Government is committed to working with its stakeholders to implement Frank's Law by April 2019.
She said the lead-in time will enable the government to work with partners to "shape implementation, enable assessment processes to separate personal and non-personal care to be set up, and the necessary legislative and guidance changes to be put in place".
The timeframe will also be used to continue to demand a guarantee from the UK Government "that people who gain free personal care will not see their benefits reduced".