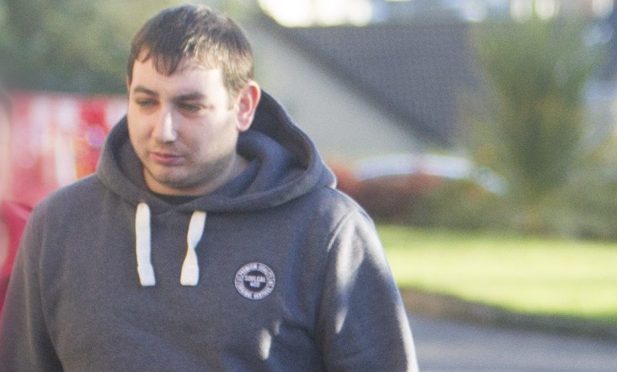 An Angus man with a "significant record" has been fined after a drink-induced violent spree.
Philip Ramshaw had stayed out of trouble for two years but got back into bother on June 16 when he caused hundreds of pounds worth of damage to a window and car after a boozy fall-out in Brechin.
Forfar Sheriff Court heard 30-year-old Ramshaw, of Montrose Street, Brechin, had been drinking in a pub with friends but a disagreement occurred.
As he walked near his home he was seen to punch a glass door and kick a Renault Clio car.
One of Ramshaw's neighbours later heard knocking at their door and she let him in to "sleep it off", the court was told.
But around 11.30pm the accused woke up, began shouting and swearing and when the householder came through he pushed her to the floor, went through to the living room and punched the ceiling light before repeatedly kicking the living room door.
Ramshaw admitted three charges of wilful or reckless damage and a breach of the peace which included pushing a woman to the ground.
Defence solicitor Billy Rennie said: "He has a significant record, but it had looked like his offending was behind him and the record had come to an end in 2015. He is more than willing to pay the money back and he accepts his responsibility in this matter.
"He has appropriate levels of regret and remorse."
Sheriff Jillian Martin-Brown said: "It seems that excessive alcohol on your birthday has caused your offending."
Ramshaw was fined £605.59 – the total costs of all of the damage – which he was ordered to pay back at a rate of £10 per fortnight.