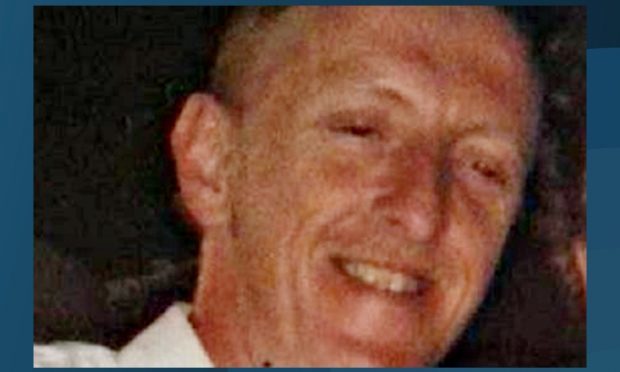 Final submissions have been made at the fatal accident inquiry into the death of an Angus man at a yard in Dundee.
Forklift driver Mark Burry from Carnoustie was killed when two pipes fell on him from a storage rack at the Rigmar Services base at the city's docks in February.
The 49-year-old was struck on the head and died instantly, with Mr Burry's death recorded by pathologists as being caused by "cranial cerebral injuries, blunt force trauma".
No other workers witnessed the tragedy, but the inquiry heard the pipes each weighed more than 20 stone.
Ambulance crews who arrived at the scene told colleagues of Mr Burry that there was nothing they could do for him.
Neil Lindsay, Rigmar's purchasing and logistics manager, who was working with Mr Burry on the day of the fatality, was in charge of planning work being done, including complex forklift lifts, the inquiry heard.
He previously told the FAI that Mr Burry had lifted a storage rack without being told to, in a way which he considered unsafe and not the method which he would have been advised to use.
Mr Burry had left the cab of the forklift to apply straps to the load, the inquiry was told.
The manager denied a suggestion he had "left Mr Burry to get on with it".
Solicitor Brian Bell, representing the deceased's family, said Mr Lindsay should have pointed out the storage rack in particular to Mr Burry and made sure he was specifically warned not to move it.
Procurator fiscal Lynne Jamieson said Mr Burry was competent to lift pipes, but not to plan the risk, and mentioned a "bit by bit" system of working.
Sheriff Alastair Brown told the inquiry: "I don't this this was a case of Mr Burry defying the system of working.
"It seems to have been a single act, outwith the system of working, because he was a good worker going out of his way to get a job done.
"It seems more this was a miscalculation in his part."
Lawyers, the fiscal and the sheriff expressed their deepest condolences to the victim's family.
Sheriff Brown will now consider the submissions of all parties and issue findings in due course.