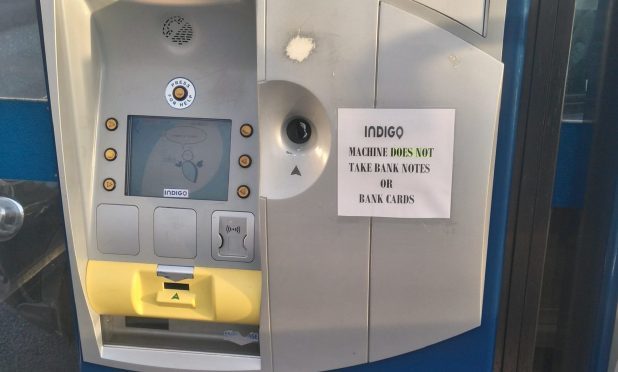 ScotRail has promised to fix a faulty machine in Angus that has been charging people without issuing tickets.
The machine at Carnoustie railway station has been rejecting payments by card and displaying a message that payment has not been taken. However, some users have later checked their bank accounts and found money was indeed taken.
ScotRail has acknowledged there is an issue with the landline connection at the station. It says a temporary fix is in place and that there are plans for a new fibre optic cable to be laid, which should resolve the situation.
A ScotRail Alliance spokesman said: "We know it's incredibly frustrating when ticket machines don't work as they're meant to, and we apologise to our customers in Carnoustie who have been affected by this.
"We are working to resolve this, and are monitoring the situation closely in the meantime."
A post on the OurCarnoustie Facebook page featured a series of responses from locals who said they had experienced problems with the machine. Many of them said they had to go to Arbroath or Montrose to collect pre-paid tickets.
One local said: "It's a disaster. I pre-book to get the best price for tickets but then I can't collect them.
"ScotRail say there's an internet issue with BT but it has been going on for months. I have to collect them at Arbroath or Montrose or a machine that works."
Another post said there had been "issues with this machine for months" and that he "ended up having to jump on the train to Arbroath to pick up tickets booked online".
Another post labelled the station a "total shambles", adding that the machine "seems to be constantly down at weekends when I go to collect my prepaid tickets".