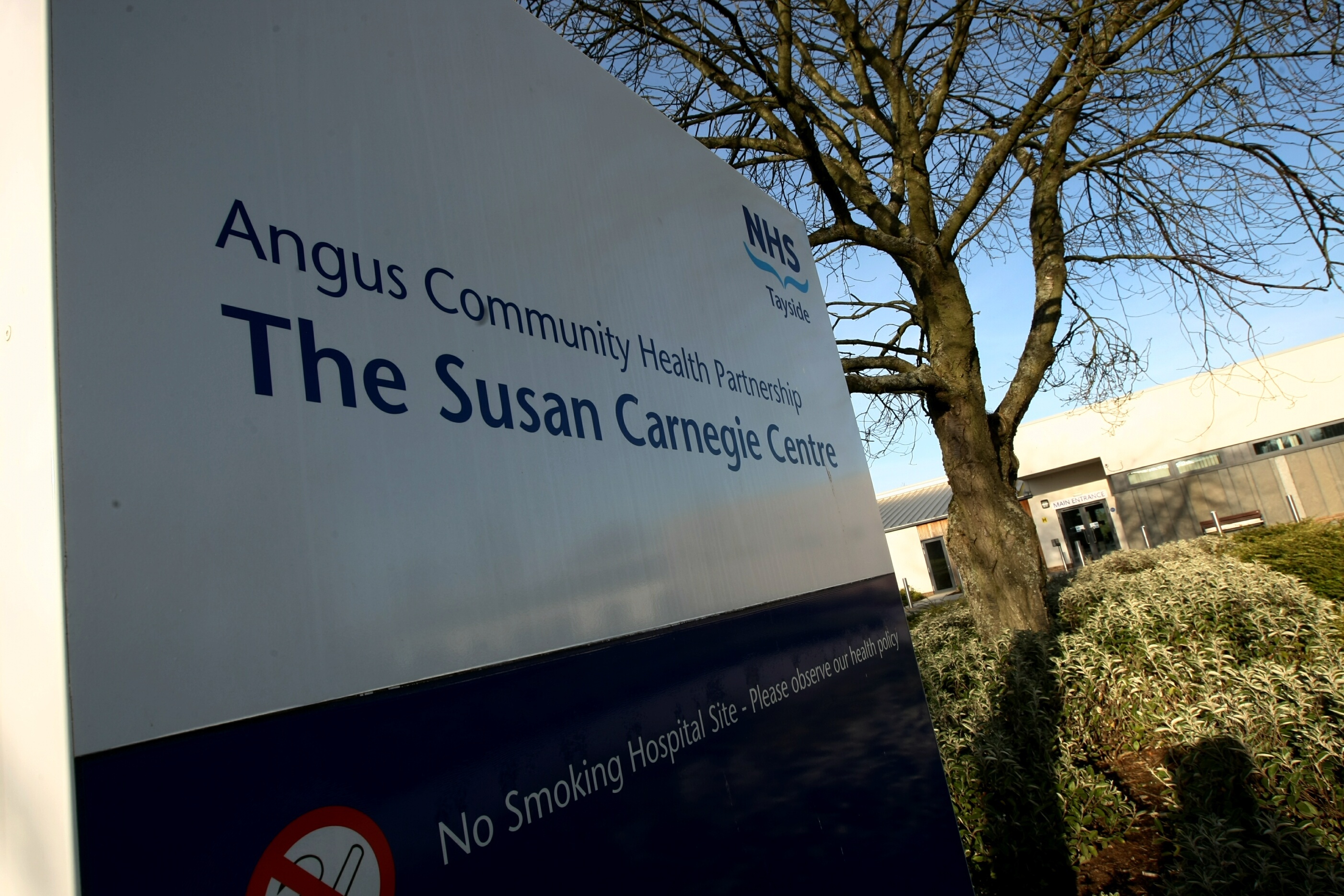 A final decision on the future of the Mulberry Unit in Angus will be taken next month, The Courier can reveal.
A report recommending its relocation is due to be discussed on January 26.
Meanwhile, documents seen by The Courier show the majority of people responding to a consultation on the subject of mental health services  oppose the closure.
Integrated joint boards (IJB) are poised to decide on the future of General Adult Psychiatry (GAP) services, with a permanent move from Angus to the  to the Carseview Centre of Ninewells Hospital in Dundee potentially on the cards.
This would result in local residents could facing lengthy journeys of well over an hour for emergency admissions.
A report recommending the moves will go before a meeting of the Perth and Kinross IJB on January 26, after going to Dundee IJB on December 19 and Angus on January 10 for noting and comment.
Each will consider the result of the Mental Health and Learning Disability Service Redesign Transformation public consultation that ran from July 3 to October 4.
Documents seen by The Courier show that 57% of people who took part in the consultation do not support a single site for all acute admissions at Carseview.
Some 25 GAP beds could move from Angus along with 24 from the Moredun Ward in Murray Royal Hospital, Perth.
They would move to two refurbished wards in Dundee, offering 44 beds in total.
The Learning Disability Assessment unit in Carseview and the Behavioural Support and Intervention Unit and Forensic Learning Disability units at the Strathmartine Centre in Dundee would relocate to Murray Royal.
The recommended closure of services in the county has been described as a "major disappointment" by Angus MP Kirstene Hair.
She said: "I believe the decision to temporarily move GAP away from Mulberry started the axe falling.
"I have no doubt that increased travel times and the loss of local beds will cause problems for my constituents.
"It is important that NHS Tayside and the IJBs make Carseview as accessible as possible, both in terms of layout and public transport links."
Arbroath East and Lunan Conservative Councillor Derek Wann said: "We will be looking for assurances that any proposed changes are prepared for fully and that people can access the care they need locally."
Mairi Gougeon, SNP Angus North and Mearns MSP, said: "I still firmly believe that the consultation process was biased, over-complicated and heavily weighted towards the preferred option.
"The results of the consultation itself demonstrate quite clearly that the proposal to close the Mulberry Unit is not favoured by the public.
"I would urge all members of the IJBs to pay very careful consideration to the results of this consultation. Failure to do so would simply give merit to the widely-held belief that this has been little more than a 'tick-box' exercise by NHS Tayside in order to achieve their aim of closing the Mulberry Unit."
An NHS spokeswoman said: "Feedback from the consultation will be presented to the boards before they make a decision."