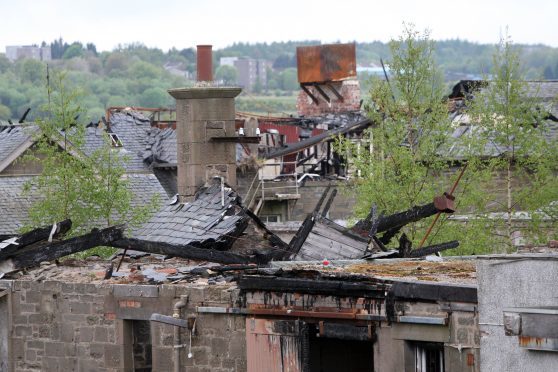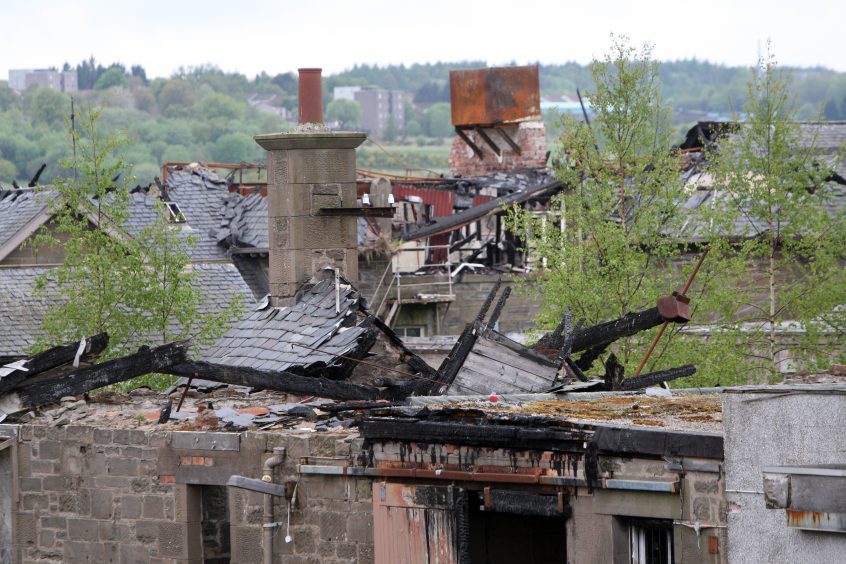 Police are investigating a fire thought to have been set deliberately at Strathmartine Hospital.
Emergency services were called to a building that was "well alight" at the derelict hospital complex just after 9.20pm.
Three fire engines were in attendance, battling the blaze for over two hours.
Police Scotland confirmed they were making enquiries following the fire, although no one has yet been arrested.
Nobody was believed to have been injured during the incident.
The former hospital for people with learning disabilities has been targeted by vandals and fire-raisers numerous times.
Concerns have also been raised over the dilapidated and potentially dangerous state of the building, which attracts "urban explorers".