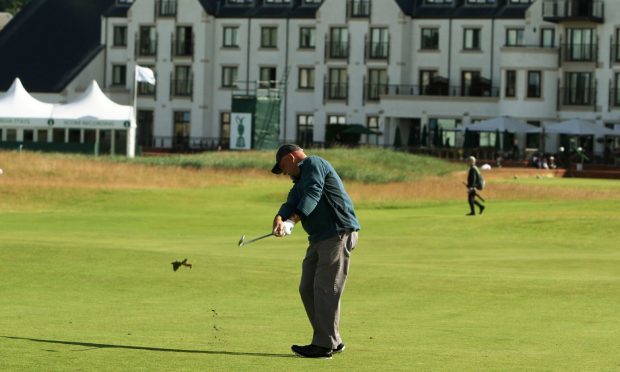 The chief executive of the charity which operates Carnoustie links has vowed to do everything he can to ensure The Open keeps returning to Angus.
Michael Wells, who took up the post at Carnoustie Golf Links Management Committee in September, has called on people and businesses in the town to see the "big picture" benefits of the prestigious golf tournament coming to the town.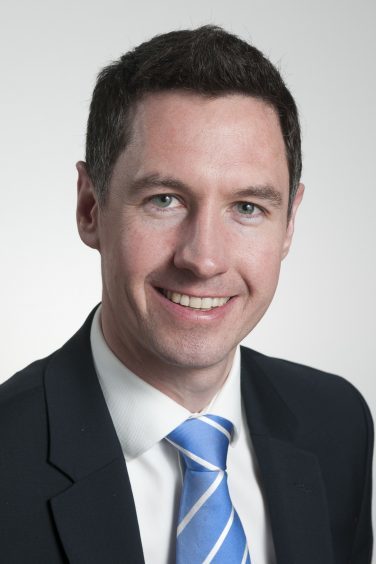 The R&A has faced criticism for not allowing readmissions at next year's Open, a policy some businesses have claimed will impact the local economic benefits of hosting the event.
However, Mr Wells has said people should think of the economic benefits The Open brings not just during the tournament, but all year round.
He said: "Whether The R&A decide to have a no readmissions policy or not we should be and are tremendously proud of having The Open and should recognise the benefits of that every single day.
"Millions and millions of pounds come into this area generated off the back of The Open.
"Without The Open we wouldn't have any of that. It benefits all the shops and the businesses and keeps people in jobs.
"Everyone – the town, the council – needs to be doing as much as we can to ensure that it keeps coming back."
Mr Wells said the £5 million extension to the golf centre, which is due to open in March, was an "investment in the future" which would help Carnoustie's hopes of securing future Open Championship events.
Newly published accounts show Carnoustie Golf Links Management Committee recorded a 10% increase in turnover of £4.9 million for the year ending March 31 and a surplus of £235,000.
During the financial year £49,000 was distributed to local charities. The cost of providing free junior golf coaching to young people in Angus was £30,256.
Mr Wells added: "We'd love to give a lot more to charity and at the core of everything we do is putting as much investment back into the local community that we can.
"Because of charity regulations and because we employ nearly 100 people we need to have some money in the bank, we need to have a reasonable surplus. That's a charity stipulation.
"What we must also remember is that to maintain and facilitate one of the greatest tests of golf in the world costs a lot of money and that's the reason why there's not a great profit margin of what we are doing here."
He said the increase in sales last year was partly due to Carnoustie hosting The Open next year.
He added: "We need to balance making revenue with giving value to the local golfing community. The season tickets here are very reasonable and that's a good thing. We are also a living wage employer."
---
Read more on this story
Golf governing body criticised for failure to axe its 'no readmissions' policy
Famous golf shop's owner chips in to Carnoustie Open R&A re-admissions ban row
R&A mount early advance against unscrupulous Carnoustie Open hospitality firms
Open fans will be 'held hostage' at 2018 Carnoustie event, claims community council chairman