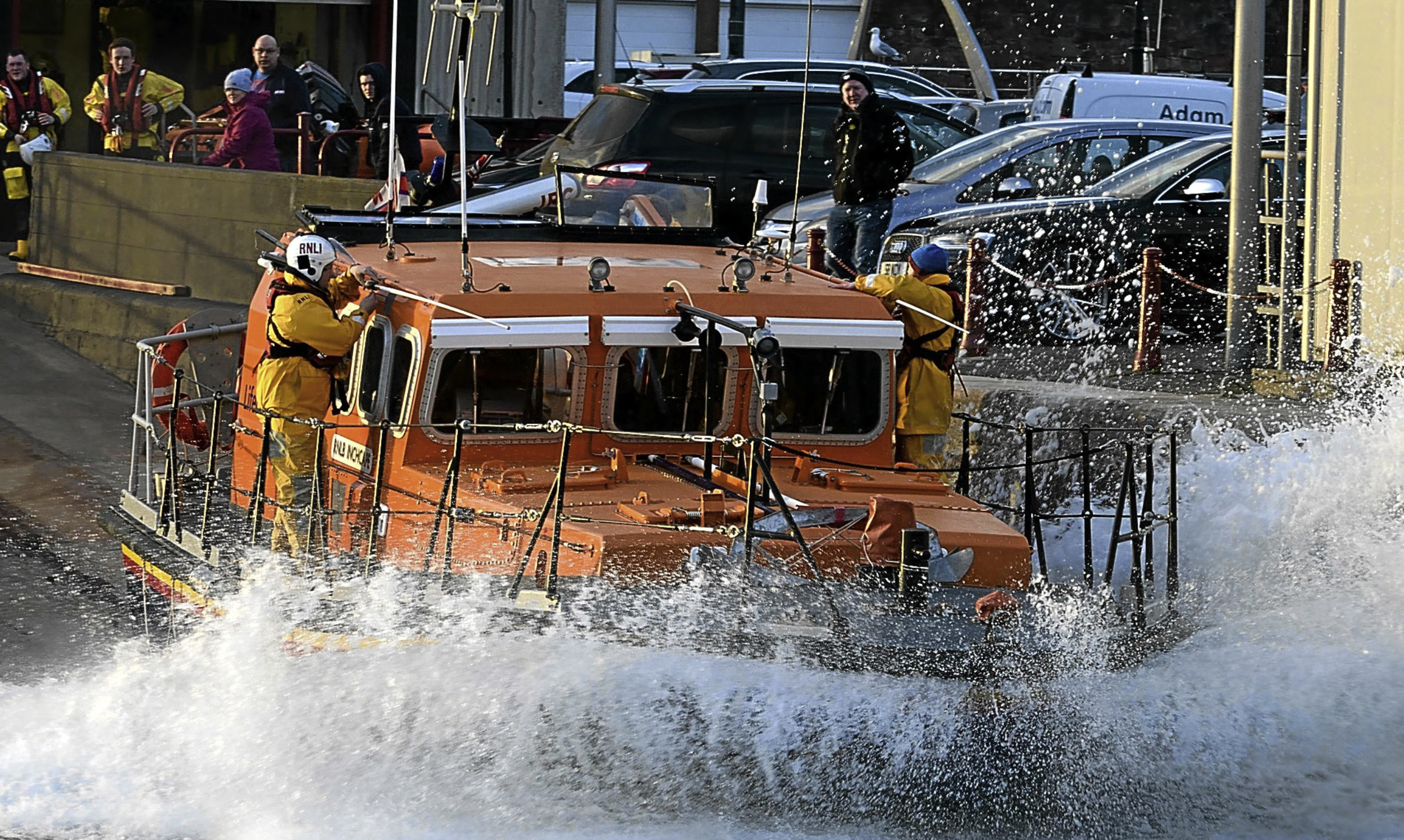 The RNLI has defended its decision to dismiss Arbroath's lifeboat coxswain after the long-serving figure claimed he had been made a "scapegoat" in the ongoing investigation which has engulfed the town station in controversy.
Tommy Yule and another, unnamed, crew member have been permanently stood down as part of an ongoing inquiry into an incident involving a visiting Dutch lifeboat crew in October in which a so-called three-man lift prank was carried out.
The incident, described in some quarters as "drunken high jinks", has also led to the resignation from the Angus crew of Allan Russell, a former full-time mechanic at the station.
The town's all-weather lifeboat has been off-station for a number of weeks as a consequence of lack of availability of operational crew.
The sacked personnel have a right to appeal, but it is understood they have not yet taken that route.
Mr Yule has admitted witnessing the incident which sparked the inquiry, but after saying he took no part in it and could not be responsible for the actions of other crew members, the RNLI issued a statement saying that the service expected "strong leadership" which set an example to others.
"I've been made a scapegoat": Arbroath lifeboat's ex-cox and crewman break silence over top-level inquiry
A spokesman said:  "As an emergency service, the RNLI relies on strong leadership and expects its senior volunteers to set an example for others, not just in terms of their maritime expertise, but also in behaviour and respect for others.
"This is reflected in our Volunteer Code of Conduct which asks volunteers not to 'participate in any form of inappropriate behaviour or activity when volunteering or act in any way that brings the RNLI into disrepute.'
"It also asks volunteers not to 'bully, harass or unlawfully discriminate against anyone.'
Anyone who interacts with the RNLI should be able to do so safe in the knowledge that they will not be subject to, or witness inappropriate behaviour," the spokesman added.
"The majority of the crew are still on call 24/7 and we are proud of the way they have conducted themselves during a difficult time, demonstrating the RNLI's values of selflessness, dependability, trustworthiness and courage.
"They have kept the inshore lifeboat on service and are working hard to get the all-weather lifeboat back on service as soon as possible.
"Out of respect to all those involved and to allow the investigation to properly run its course, we cannot go into more details and will not be naming individuals involved."