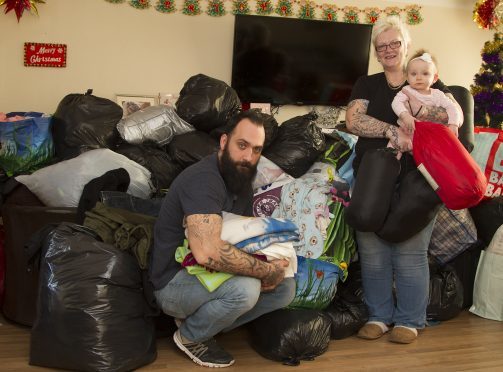 A former bounty hunter from Brechin has been "blown away" by the generosity of the Scottish public just days after he launched an appeal to help the homeless and needy families at Christmas.
Christian Matlock, 29, who gained worldwide TV exposure as The Scottish Bounty Hunter, set up a campaign called Cosy at Christmas via social media on Wednesday.
In an exclusive interview with The Courier, he revealed that he has been inundated with donations of clothing, food, toiletries and baby supplies and now plans to distribute them to the needy in Dundee, Edinburgh and Glasgow on Saturday.
Christian is staying with his mother Lesley in Arbroath for Christmas with his eight-month-old daughter Elizabeth.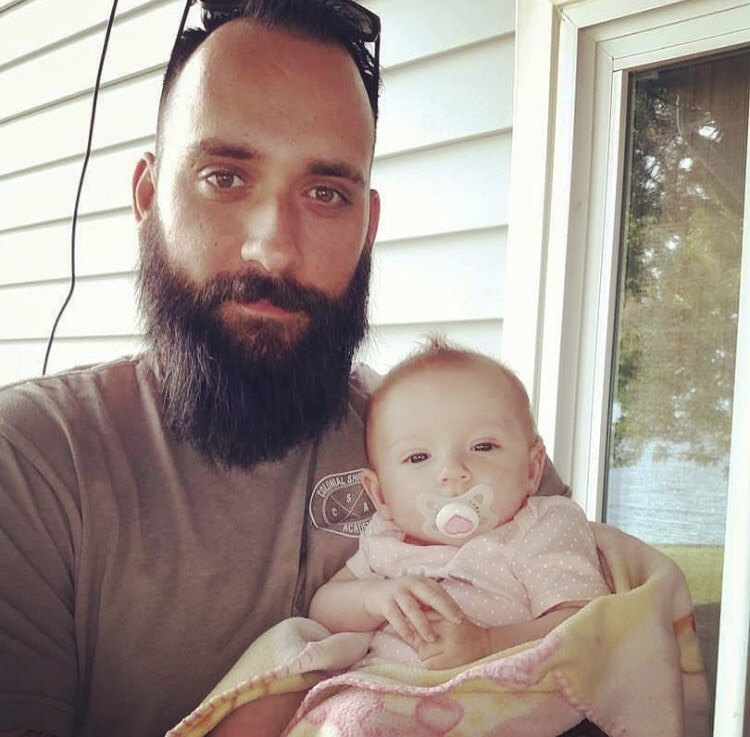 He said:"I was driving through Tayside on Wednesday and the original Band Aid: Do They Know It's Christmas came on the radio," said Christian.
"It got me quite upset listening to all the Christmas songs about joy, family and giving.
"While I've never been homeless, and I'm not against giving help to people overseas, it really struck a chord with me and got me thinking about all of the people in Scotland that don't have any family, friends or even warm homes at Christmas."
Christian revealed that for the last three years he has distributed Christmas blankets to the homeless who live near his American home at Virginia Beach.
However, following a conversation with his mum the other night, he decided he couldn't sit back and do nothing now that he's back visiting Scotland – the first time he has had a family Christmas in eight years.
He added: "I really wasn't expecting this kind of response and I'm absolutely blown away by the generosity and willingness to help others.
"My mum and step dad have been driving around all over the place collecting stuff from as far as Brechin to Aberdeen.
"What started off taking clothing down to the homeless in Edinburgh on Saturday has turned into two full transit sized vans full of clothing, food, toiletries, baby supplies and much more to Glasgow, Edinburgh and Dundee.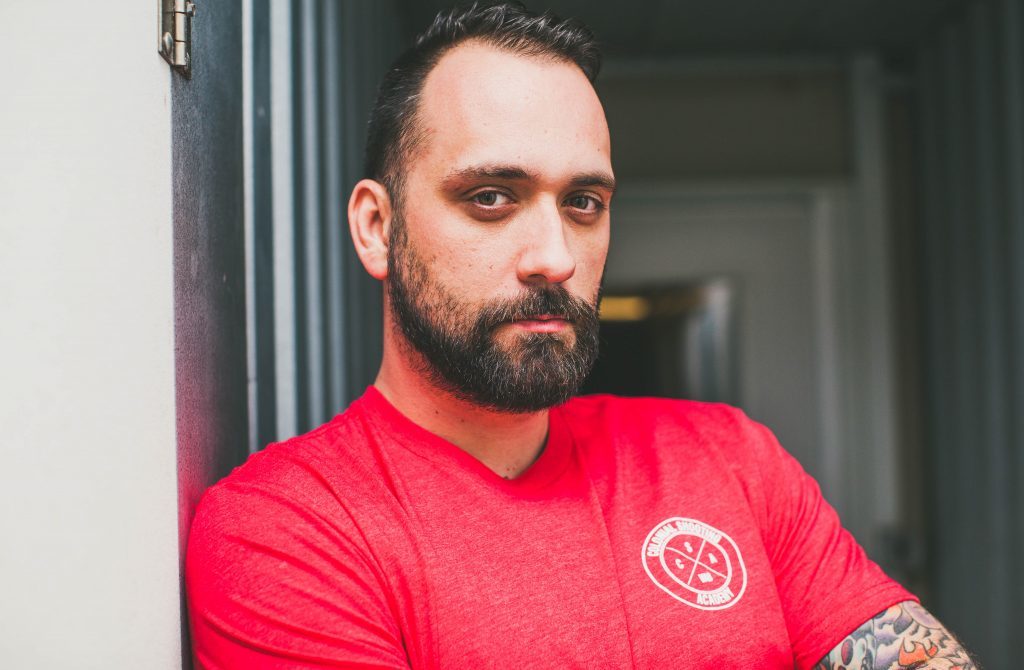 "This all happened in less than 24 hours and is continuing to get bigger and bigger by the hour."
An unlikely media star, Christian was portrayed as the 'bad boy' from Brechin and cited his chaotic early life in Angus for giving him the skills to do the dangerous job he has been doing for the last few years – hunting and apprehending fugitives who have skipped bail.
But nothing could prepare Christian Matlock for the "insane" global reaction to the fly-on-the-wall BBC Scotland film, The Scottish Bounty Hunter – screened earlier this year – which followed the tattoo-covered, 6ft 2 inch tall Scot through the drug-ravaged lands of his adopted homeland in the north east USA.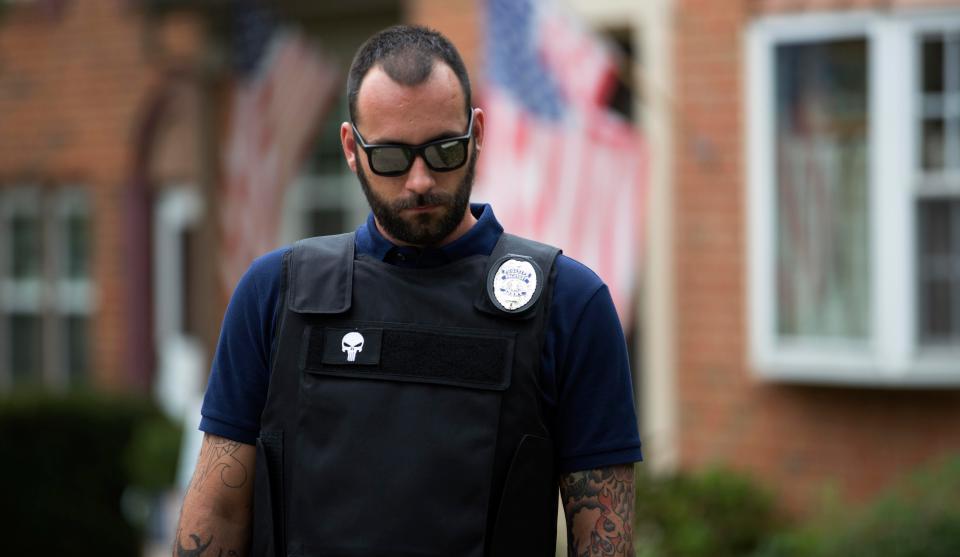 In the weeks after the screening in February, he was "inundated" with messages from thousands of UK parents concerned that their own children were going "off the rails" and wondered if he would speak with them.
He has since landed a contract to model "cowboy themed" beard grooming products in the USA, has been recruited as a consultant for a bounty hunter movie due to start filming in London early next year, and has also been wrestling part-time in Dundee.
Having not renewed his licence, Christian confirmed he is no longer a registered bounty hunter in the USA and in the longer term has plans to open up a private investigator business based in Dundee.
To find out more about Christian's Cosy at Christmas campaign, go to https://www.facebook.com/MatlockSBH