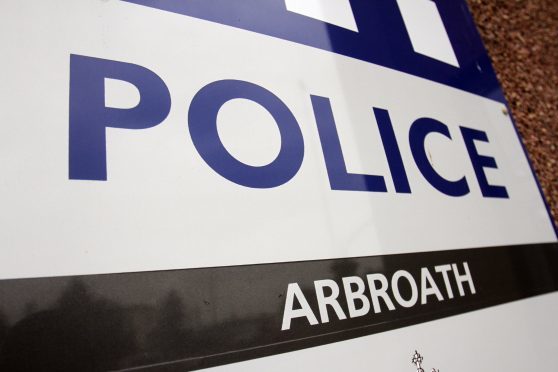 Police Scotland has apologised to a male domestic abuse victim for his treatment by Angus officers.
The force's Professional Standards Department in Glasgow upheld the complaint and blasted PC Kirsty Hawkes for being "rude and unprofessional".
The victim told The Courier it was "abhorrent" that it has taken Police Scotland nine months to apologise for what he described as "needless pantomime behaviour".
Angus area commander David McIntosh was one of three Angus police officers slated for their handling of the man's initial complaint by the Police Investigations and Review Commissioner (PIRC).
The man, relocated for his own protection, went to Arbroath Police Station to report harassment after a woman posted his address on Facebook but was told it was "not a police matter".
His protest that PC Hawkes was dismissive, rude and unprofessional in dealing with him was thrown out by Mr McIntosh, who denied his colleague had called the man a frequent complainer.
The PIRC said Mr McIntosh's statement was "entirely at odds with the evidence available".
The Professional Standards Department has now concluded its own investigation into the recommendations which were made by the PIRC.
Chief Inspector Derek Hiley told the victim: "The CCTV footage obtained was reviewed and clearly shows that Constable Hawkes was not rude during the majority of her engagement with you, however, she is overheard responding to a comment made by you in relation to making a complaint as you were leaving stating, 'you do that, you like to make complaints'.
"I deem this remark unnecessary, rude and unprofessional and offer you an apology on behalf of Police Scotland for this.
"I am in a position to uphold the allegation and will ensure this matter is dealt with through line management to Constable Hawkes.
"I will take this opportunity to apologise that your complaints were not responded to appropriately in our initial response and trust the above information now explains matters."
Chief Inspector Hiley said he considered the matter concluded.
The domestic abuse victim said: "I find it abhorrent that it's taken Police Scotland nine months to apologise after I went to them for help and advice.
"In their appeals they like to portray that they care and people should report domestic abuse, that is what I did and was I was let down by Constable Hawkes.
"Her behaviour has left a sour taste into what should have been a straightforward complaint – with advice and help.
"I've been abused, assaulted, raped, threatened and had my life in danger in the past and am a shell of my former self – all this needless pantomime behaviour from the police, including PC Hawkes could have been prevented.
"I am a strong person, however I fear how others would have dealt with this had they had no one to turn to. They made me out to be a liar."
PC Hawkes stated she was not dismissive of the complaint and at no point was it her intention to cause any upset.
She said she was calm and not abusive in the manner in which she was speaking to the complainer although it was clear he was not happy with the advice being provided.
A spokesman for Police Scotland's Tayside Division said the matter has been dealt with and the complainer has been fully updated as have the PIRC.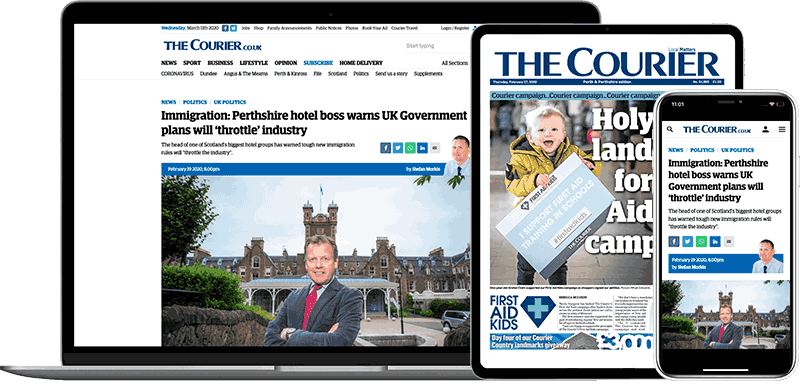 Help support quality local journalism … become a digital subscriber to The Courier
For as little as £5.99 a month you can access all of our content, including Premium articles.
Subscribe