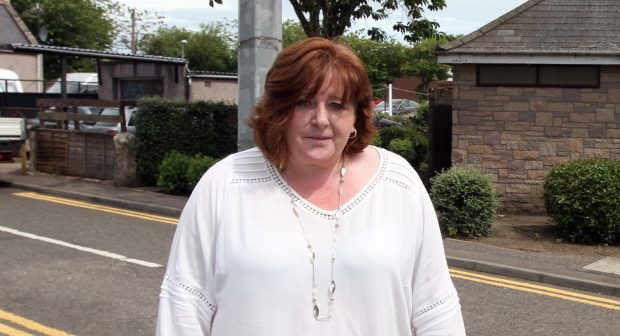 Staffing shortages have emerged in a lifeline service in Angus just a few weeks after it was introduced.
Angus Health and Social Care Partnership introduced its new enablement and response service at the end of November to "provide support to people in crisis or transition such as returning home from hospital".
Former community alarm response team workers are now part of this 120-strong team, having had to reapply for jobs. Around half of staff left through voluntary redundancy or early retirement.
But just a few weeks into the introduction of new service, staff have been given the option of adding four hours a week to their contracts. Additional services are also being sought from independent providers.
A former community alarm worker who is now part of the new service revealed: "After half the employees have been let go they have now found that there are not enough staff.
"It's been a shambles from the start. I used to work 30 hours-a-week for community alarm and initially we were given the option to work 20 or 24 hours when people had to reapply for their jobs.
"They then changed their minds and gave us 28 hours-a-week with two hours paid for a year to ease the transition of the reduced hours.
"We lost a lot of knowledgeable staff because of the uncertainty while this was being sorted out. It's only been running a few weeks and we've now been asked by the seniors if we want to add more hours due to them not having enough staff."
The enablement and response service was introduced on November 27 with staff giving the option of adding extra hours to their contracts for a three month period shortly before Christmas.
A spokesperson for Angus Health and Social Care Partnership said the move was due to "increase in demand for support in the winter months".
She said: "As the service changed to its new role approximately half of its staff were supported to leave through voluntary redundancy or early retirement.
"Some staff reduced their normal contracted hours in order to make the service more efficient. In such cases it is our policy to conserve salary for one year to protect staff from financial hardship.
"The new service started on November 27, at about the same time as there has been an increase in demand for support linked to cold weather and winter ailments.
"To meet with seasonal demand, the Partnership has offered temporary increased contracts to its staff to help meet the increase in demand, and has sought additional services from independent providers to help the people of Angus to receive the support they need at this time."
The staffing shortages were described as "shameful" by Jill Scott, of Brechin, who campaigned against changes to the community alarm service.
She added: "It is clear that too many staff were cut. The stress and worry that staff and service users have been put through for months is shameful."